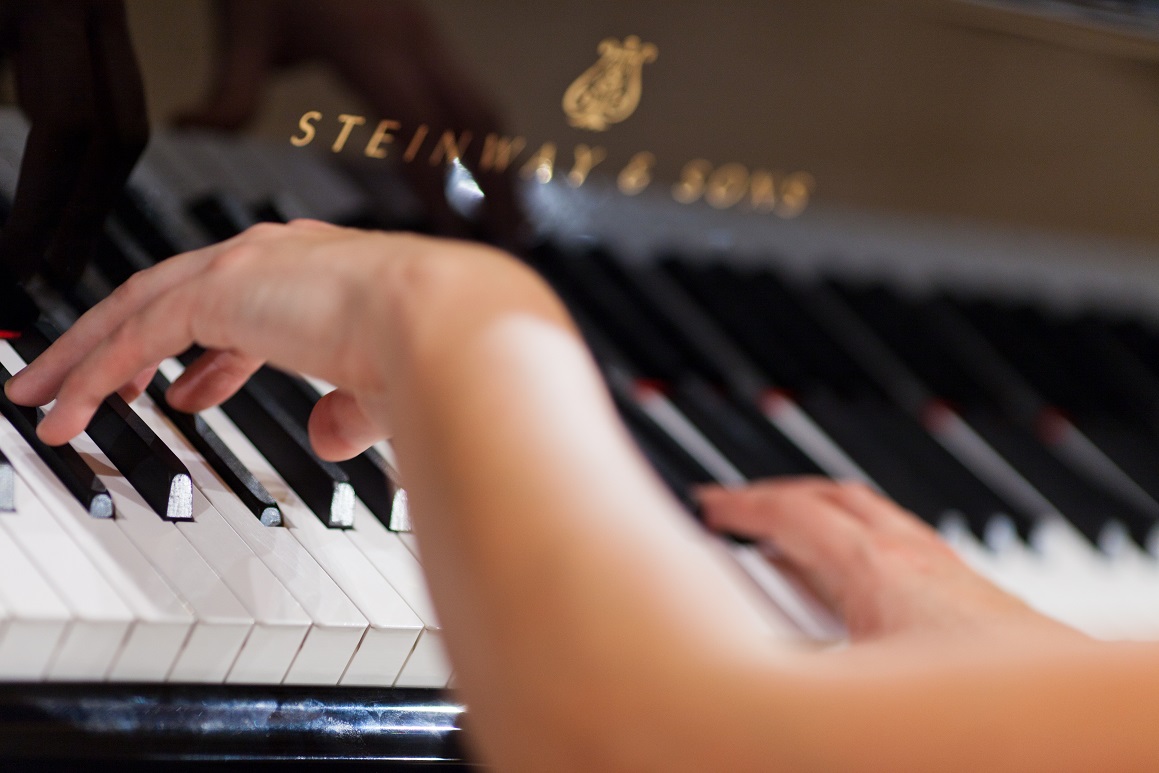 Pianists
---
Michał Francuz – competition pianist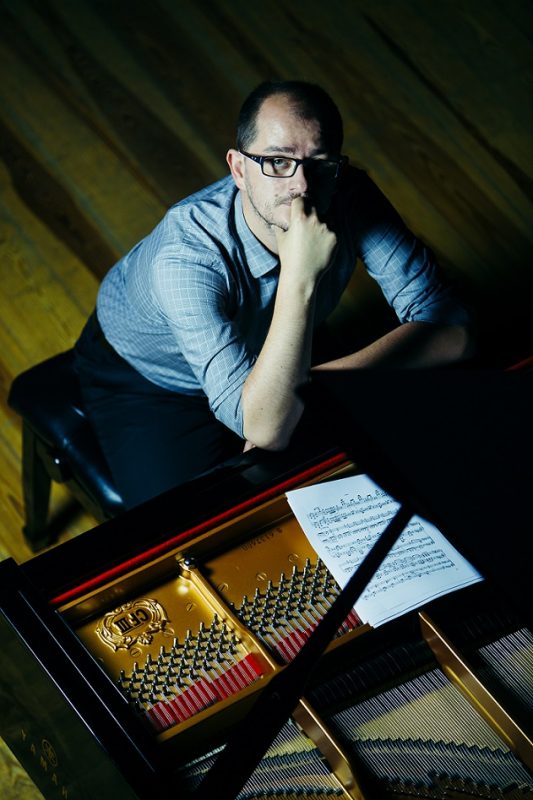 Born in Szczecin in 1980, the pianist Michał Francuz studied with Prof. W. Andrzejewski at I. J. Paderewski Academy of Music in Poznań, where he now works. As soloist and chamber musician, he has given concerts with orchestras at home and abroad, and collaborated with several outstanding artists, such as H. Czerny-Stefańska, V. Mierzhanov, or K. Kenner. In May 2015, he debuted at New York's Carnegie Hall, and on 22-23 February 2016, carried out "Francuz plays Beethoven" project, which covered his performance of L. van Beethoven's five piano concertos with the Poznań Symphony Orchestra. The undertaking proved very successful and found recognition with critics and music lovers alike. Michał Francuz has made several recordings of theatre music, incl. own compositions and arrangements, as well as recordings for the Polish Radio. In 2015, together with the Portuguese violinist Emanuel Salvador, he made a recording of K. Szymanowski's pieces due to be released on record in 2017. The pianist's repertoire covers compositions from the Baroque to 21st century music, with particular emphasis on works by Polish composers, as well as pieces by L. van Beethoven, F. Liszt, S. Rachmaninov, M. Ravel, and C. Debussy.
---
Hanna Holeksa – competition pianist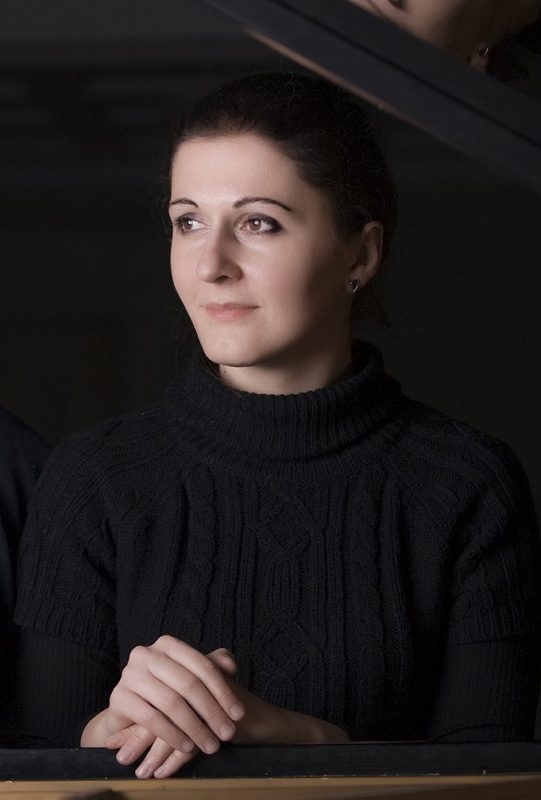 Student of Prof. A. Jasiński, R. Strokosz-Michalak, and T. Herbut, Hanna Holeksa graduated with distinction from the Academy of Music in Katowice and Hochschule der Künste Bern. Prize-winner of M. Magin International Piano Competition in Paris (1992, 2nd prize), 3rd National F. Liszt Piano Competition in Wrocław (1995, 1st prize), International K. Penderecki Contemporary Chamber Music Competition in Krakow (1997, 2nd prize), Odd-Fellows Musikpreis in Bern (2003, 1st prize), and RAHN Musikpreis in Zurich (2004, 1st prize), she is also holder of several prizes and distinctions for collaborative pianists at international instrumental competitions, as well as at a number of national events. As accompanist, she collaborates with violin, viola, cello and double-bass players, as well as flutists, clarinetists and vocalists. As soloist and chamber musician, she plays concerts at home and abroad. Her repertoire covers solo and chamber pieces from the Baroque to contemporary music. In 2011, defended PhD dissertation "The Piano in the Works of Karol Szymanowski", which was the pinnacle of several years of her fascination with the composer, and work on his chamber output. In 2015, Hanna Holeksa was conferred a postdoctoral degree in art. Currently a lecturer at the Academy of Music in Poznań, where she is a collaborative pianist, and heads class of chamber music.
---
participants – pianists / listing:
---
Asieieva Hanna (Ukraine) – Hanna Holeksa
Bégin Marie (Canada) – Michał Francuz
Bekmoldinova Zufina (Kazakhstan) – Hanna Holeksa
Burdzy Maciej (Poland) – Małgorzata Garstka
Choi Jung Min (Korea) – Michał Francuz
Dziadek Weronika (Poland) – Hanna Holeksa
Girard Gregoire (France) – Hanna Holeksa
Gurevich Semion (Russia) – Michał Francuz
Hall Amalia (New Zealand) – Michał Francuz
Hattori Mone (Japan) – Irina Vinogradova
Hsu Luke (USA) – Hanna Holeksa
Kim Bomsori (Korea) – Hanna Holeksa
Kitada Chihiro (Japan) – Michał Francuz
Kotz Celina (Poland) – Marcin Sikorski
Kouznetsova Maria (France) – Hanna Holeksa
Kuznetsov Alexander (Russia/Switzerland) – Michał Francuz
Lavrov Stepan (Russia) – Michał Francuz
Lin Kevin (USA) – Michał Francuz
Lin Richard (Taiwan/USA) – Hanna Holeksa
Lopatina  Vera (Russia) – Olga Kirpicheva
Łaguniak Robert (Poland) – Hanna Holeksa
Malesza Anna (Poland) – Marcin Sikorski
Maszońska Amelia (Poland) – Michał Francuz
Mazur Jan (Poland) – Hanna Holeksa
Monasypov Rustem (Russia) – Hanna Holeksa
Nagao Haruka (Japan) – Hanna Holeksa
Nakamura Yukino (Japan) – Michał Francuz
Okamoto Seiji (Japan) – Michał Francuz
Orlik Anna (Poland) – Michał Francuz
Park Grace (USA) – Hanna Holeksa
Rabchewska Eva (Ukraine) – Alina Artemyeva
Rimon Hadar (Israel) – Natasha Tadson
Rong Xingzhou (China) – Michał Francuz
Roussine Alexis (France) – Michał Francuz
Selalmazidis Arsenis (Russia/Greece) – Hanna Holeksa
Suho Ryosuke (Japan) – Hanna Holeksa
Syrnicka Maja (Poland) – Marcin Sikorski
Tchumberidze Veriko (Georgia) – Hanna Holeksa
Terauchi Shiori (Japan) – Irina Vinogradova
Toki Yuna (Japan) – Vadim Gladkov
Włoszczowska Maria (Poland) – Sophia Rahman
Zatsikha Vasyl (Ukraine) – François Killian
---