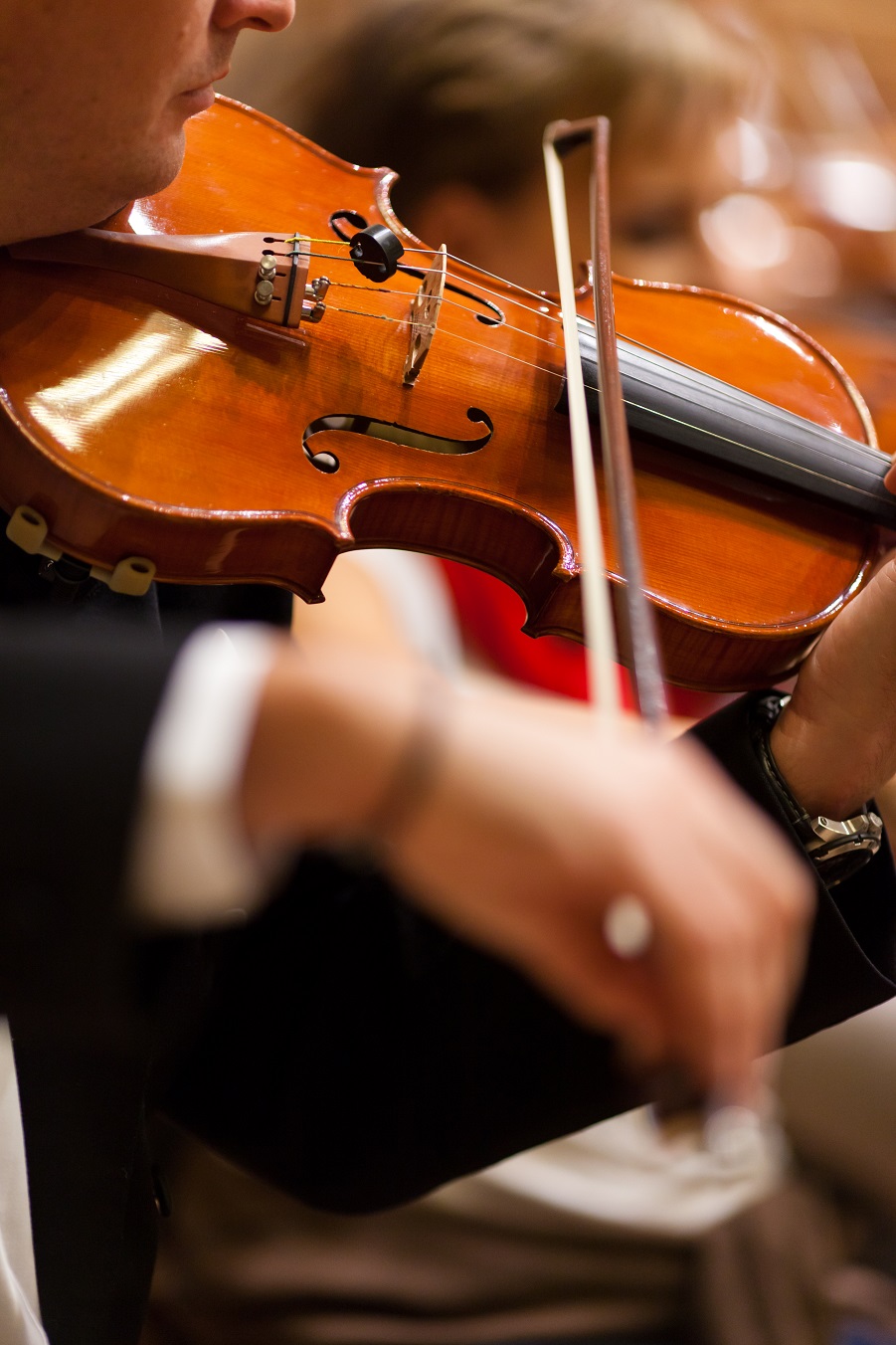 Orchestras
---
 Opening Concert – The Deutsche Kammerphilharmonie Bremen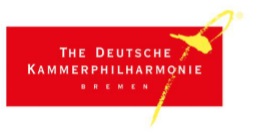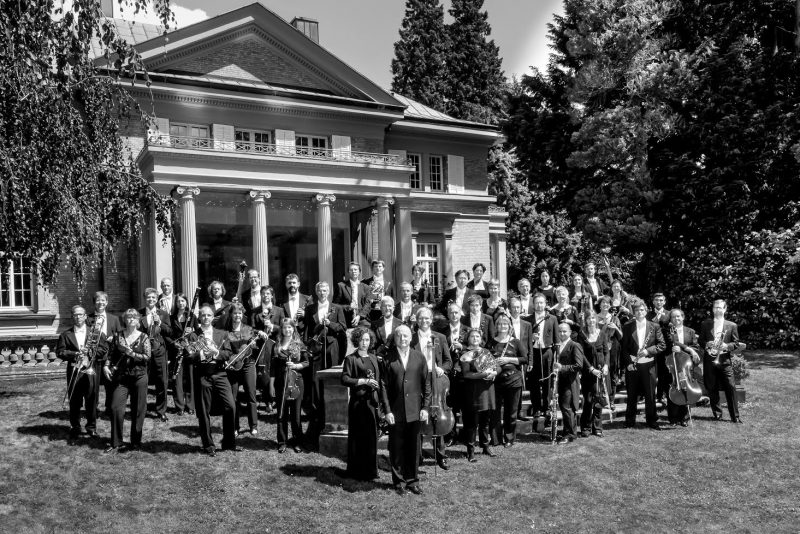 ---
The Deutsche Kammerphilharmonie Bremen is one of the world's leading orchestras, captivating audiences everywhere with its unique style of music-making. The Estonian conductor Paavo Järvi has been the orchestra's Artistic Director since 2004.
One of the many highlights of the ensemble's collaboration with Paavo Järvi has been their Beethoven Project, on which the conductor and orchestra concentrated for six years. Their Beethoven interpretations have been acclaimed worldwide by audiences and critics alike as benchmark performances. They have thrilled listeners in Paris, Tokyo, Strasbourg, Warsaw, at the Salzburg Festival and the Beethovenfest Bonn with the complete cycle of nine Beethoven symphonies. The cycle was recorded on RCA and enthusiastically acclaimed by critics throughout the world. The TV and DVD documentary of the Beethoven Project produced by Deutsche Welle and Unitel was also greeted with a positive response, receiving numerous awards. The Deutsche Kammerphilharmonie Bremen recently added a recording of Overtures (October 2014/RCA) to its Beethoven cycle.
Following the Beethoven Project The Deutsche Kammerphilharmonie Bremen and Paavo Järvi focused on Robert Schumann's symphonic works with equal success. After sensational triumphs in Tokyo and Saint Petersburg, in 2012 the Schumann cycles were also acclaimed at the Beethoven Festival in Warsaw and Vienna's Konzerthaus. The third and last CD of the Schumann cycle – symphony no. 4 and the concert piece of 4 horns – received the renowned Diaposon d'Or, an important french music award. Also the TV/DVD documentary about the Schumann Project, produced by Deutsche Welle in cooperation with Unitel, arte and Radio Bremen, was presented with several awards. The latest project of The Deutsche Kammerphilharmonie Bremen – after Beethoven and Schumann – is the German composer Johannes Brahms.
For many years, the orchestra has cultivated close musical friendships with such internationally renowned soloists and conductors as Christian Tetzlaff, Maria João Pires, Viktoria Mullova, Hélène Grimaud, Janine Jansen, Igor Levit, David Fray, Hilary Hahn, Pekka Kuusisto, Martin Grubinger, Heinrich Schiff, Trevor Pinnock and Sir Roger Norrington. In 2008 the Deutsche Kammerphilharmonie Bremen received the prestigious German Founders Award in the special award category for its successful combination of entrepreneurship and culture. In 2009 three of the orchestra's CD releases won ECHO Classical Awards. The Deutsche Kammerphilharmonie Bremen was honoured with the German Record Critics' Certificate of Special Merit in 2010 for its complete discography ranging from Bach to Ruzicka. The same year Paavo Järvi received the ECHO Klassik Award as Conductor of the Year for the Beethoven recordings.
The Deutsche Kammerphilharmonie Bremen is Orchestra in Residence at the Elbphilharmonie Concerts in Hamburg and "Orchestra of the year" 2016 of Deutschlandradio Kultur.
Partners of The Deutsche Kammerphilharmonie Bremen:


---


There is no doubt about it: the Polish Radio Chamber Orchestra is one of the crack ensembles of our time.
The Gazette, Montreal (Canada)
Ensemble which must now rank among the finest of its kind in the world, possessed of a distinctive sound, an enviable legato and an exceptional leader in Duczmal.
The Independent, London (United Kingdom)
---
Amadeus Chamber Orchestra of Polish Radio was founded in Poznań in 1968 by Agnieszka Duczmal. Initially, it existed under the patronage of "Jeunesses Musicales", and later of the Poznań Music Society. The winning of the Herbert von Karajan silver medal at the International Young Orchestra Meeting in West Berlin in 1977 resulted in transforming it into the Polish Radio and Television Orchestra, and later into the Amadeus Chamber Orchestra of Polish Radio conducted by Agnieszka Duczmal.
Until now the Orchestra conducted by Duczmal has recorded for the Polish Radio more than 10000 minutes of music covering repertoire from baroque to contemporary music and performed hundreds of concerts broadcast by the Polish radio. The orchestra has recorded more than a hundred concerts and programmes for the Polish Television and five hours of music for Télévision Française 1. For the Japanese TV NHK the Orchestra recorded a one-hour programme with Polish music. The artistic achievements of the Orchestra include many first performances, such as the first world recording of Goldberg Variations of J.S. Bach transcribed by J. Koeffler for chamber orchestra.
The Orchestra has co-operated with radios abroad, including German NDR, WDR, SFB as well as BBC in London, CBC in Montreal and the Mexican radio for which it recorded mainly Polish music.
The works of the Orchestra include 50 records. The Orchestra gives concerts in most European countries and in the USA, Canada, Mexico, Brazil, Kuwait, Taiwan, and Japan, co-operating with world-class soloists such as Maurice André, Martha Argerich, Patric Gallois, Steven Isserlis, Gary Karr, Kevin Kenner, Mischa Maisky, Jeremy Menuhin, Igor Oistrakh, Michala Petri, Alexandre Rabinovitch, Vadim Repin, Grigory Sokolov, Guy Touvron, Henryk Szeryng and all top Polish soloists.
The most famous concert halls where the Orchestra has performed include Concertgebouw in Amsterdam, Philharmonic concert halls in Berlin, Cologne, Munich and St. Petersburg, Gewandhaus in Leipzig, Musikvereinsaal in Vienna, Pollack Hall in Montreal, Queen Elizabeth Hall in London, La Scala in Milan, Tokyo Opera City Concert Hall. The Orchestra regularly participates in many European music festivals.
---
Agnieszka Duczmal – conductor of Amadeus Chamber Orchestra of Polish Radio
She is short and lively, and she sways like a flame.
Wells Journal (United Kingdom)
Agnieszka Duczmal […] is first-rate in the creation of orchestral colours.
The Village Times (USA)
---
The most famous Polish female conductor was born in a family with musical traditions. In 1971 she graduated with distinction from the State Higher School of Music in Poznań where she studied conducting in the class of professor Witold Krzemiński. In the same year she started working as an assistant conductor in the State Philharmonic Orchestra in Poznań and then as a conductor in Poznań Opera where she prepared, among other things, a Polish premiere of Benjamin Britten's Midsummer Night's Dream, a premiere of Giuseppe Verdi's Rigoletto and Sergey Prokofiev's ballet Romeo and Juliet.
When she was still a student she founded a chamber orchestra in 1968, which was transformed into the Polish Radio and Television Chamber Orchestra in 1977, and then into a Amadeus Chamber Orchestra of Polish Radio. Since the very beginnings of the Orchestra Agnieszka Duczmal has been its managing and artistic director.
Agnieszka Duczmal was a laureate of the 1st Polish Conducting Contest in Katowice in 1970. In 1975 she received an honorable mention at the 4th Herbert von Karajan International Conductor Contest in West Berlin. One year later with her Orchestra she won the Herbert von Karajan silver medal at the International Young Orchestra Meeting in West Berlin. In 1982 she was awarded a title of "La donna del mondo" (The woman of the world) by the Saint Vincent International Culture Centre in Rome under the patronage of UNESCO and the president of Italy for outstanding cultural, artistic and social achievements.
Agnieszka Duczmal conducts symphonic orchestras performing in Poland and abroad. As the first woman conductor she performed in La Scala in Milan.
Until now she has recorded 50 records with the Amadeus Chamber Orchestra of Polish Radio and over 10000 minutes of music for the Polish Radio. She has recorded more than 100 concerts and musical programmes for Polish Television, e.g. in the "Stereo and in Colour" series and "Agnieszka Duczmal's guests", five hours of music for Télévision Française 1, and a one-hour programme with Polish music for Japanese television NHK. She has also made many recordings for German and Belgian radio stations, BBC in London, CBC in Montreal, radio and television in Mexico and in Japan. Her artistic achievements include many first performances, e.g. the first world recording of Goldberg Variations of J.S. Bach in a brilliant transcription of J. Koffler for chamber orchestra. For her orchestra she transcribed many musical masterpieces e.g. Modest Mussorgsky's "Pictures at an Exhibition" and chamber pieces of J. Brahms, A. Bruckner, C. Debussy, A. Dvorak, S. Moniuszko, F. Schubert. The conductor offers to the audiences interesting concert projects combining music with ballet or painting. For many years she has promoted young talented Polish musicians in series of concerts.
Agnieszka Duczmal travels extensively with her Orchestra to perform with world class soloists in prestigious concert halls in Europe, Americas, Africa and Asia.
In May 2012 Agnieszka Duczmal joined the international jury panel as a Head of the Jury for the Semi-Final and as the Member of the Jury for the Final of the Eurovision Young Musicians 2012 in Vienna.
---
Katarzyna Budnik-Gałązka – altoviolinist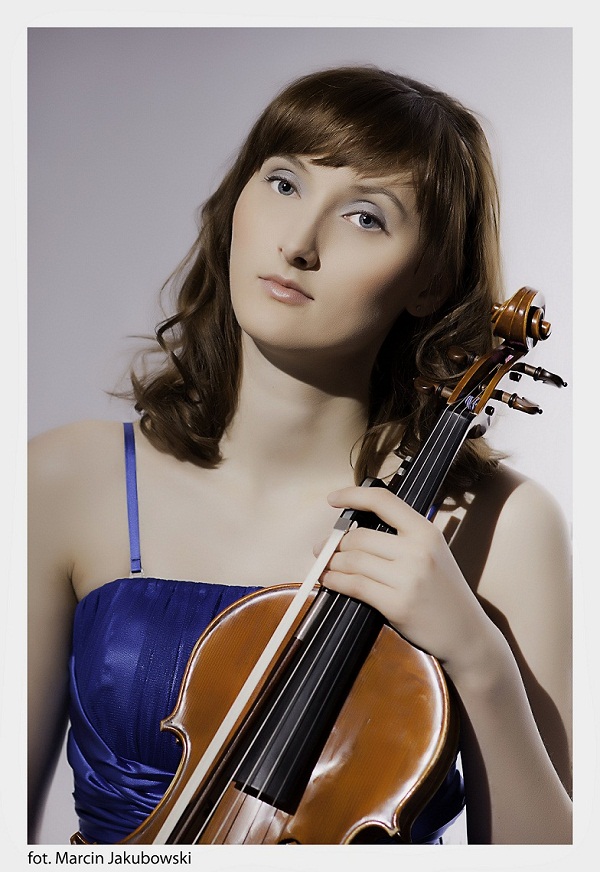 A  graduate of the Fryderyk Chopin University of Music in Warsaw in the violin class of Professors Miroslaw Lawrynowicz, Andrzej Gebski and Janusz Wawrowski as well as the viola class of Professor Piotr Reichert. Teaching Assistant in the viola class at the University of Music in Warsaw. She has performed with success at numerous competitions, such as: the 47th Beethoven's Hradec Musical Competition (The Czech Republic, 2008, 1st prize), 15th International Johannes Brahms Competition in Pörtschach (Austria, 2008, 1st prize), 8th National Jan Rakowski Viola Competition (Poznań, 2008, 1st prize), International Max Rostal Competition in Berlin (Germany, 2009, 2nd prize), International Max Reger Chamber Music Competition in Sondershausen (Germany, 2009, 2nd prize and special prize for the best performance of Max Reger Suite for viola solo) as well as the 4th Michał Spisak International Competition in Dąbrowa Górnicza (Poland, 2010, 2nd prize and the Special Prize for the best performance of compulsory piece). As a soloist and chamber musician she has given concerts in Poland and other European countries. In 2010 she participated in the Chamber Music Connects the World project, organized by the Kronberg Academy, where she performed along with such distinguished musicians as Gidon Kremer, Tatjana Grindenko, Yuri Bashmet and Frans Helmerson. She has played at many prestigious festivals, including the Music Festival in Lancut, International Chamber Music Festival "Music on the Heights" in Zakopane or Kammermusikfest Lockenhaus (to which she was invited by Gidon Kremer). For her excellence she received scholarships of the Ministry of Culture and National Heritage and the "Young Poland" scholarship programme.
---

Stage 4 – Poznań Philharmonic Orchestra
One of the most famous and recognised Polish symphonic ensembles, the Poznań Philharmonic Orchestra performs at major music centres at home and abroad. It has toured almost all European countries, and performed at several major international music festivals, such as Ludwig van Beethoven Easter Festival, Wratislavia Cantans or Bergen Festival. The main symphonic orchestra of the Poznańska Wiosna Muzyczna [Poznań Music Spring] festival, it often gives première performances of pieces by contemporary Polish and foreign composers. In existence since 1947, the ensemble has performed with such world-famous conductors, as Christopher Hogwood, Reinhard Goebel, Sir Neville Marriner, Paul McCreesh, Stanisław Skrowaczewski or Carlo Zecchi, and with such illustrious soloists, as Martha Argerich, Piotr Beczała, Rafał Blechacz, Helen Donath, Jean Fournier, Ida Haendel, Philippe Jaroussky, Konstanty Andrzej Kulka, Aleksandra Kurzak, Witold Małcużyński, Garrick Ohlsson, David and Igor Oistrakhs, Gerhrad Oppitz, Ewa Podleś, Maurizio Pollini, Samuel Ramey, Vadim Repin, Sviatoslav Richter, Mstislav Rostropovich, Artur Rubinstein, Maxim Vengerov, Wanda Wiłkomirska, or Krystian Zimerman.
The PPO has made numerous recordings for the radio and television, as well as for such record labels, as Sony Classical, Polmusic, Wichtel Records, Polskie Nagrania, Muza, Largo Records, Dux, CD Accord, or Naxos. The ensemble's Music Director is Marek Pijarowski (appointed in the 2007/2008 artistic season), and Łukasz Borowicz holds the position of its First Guest Conductor.