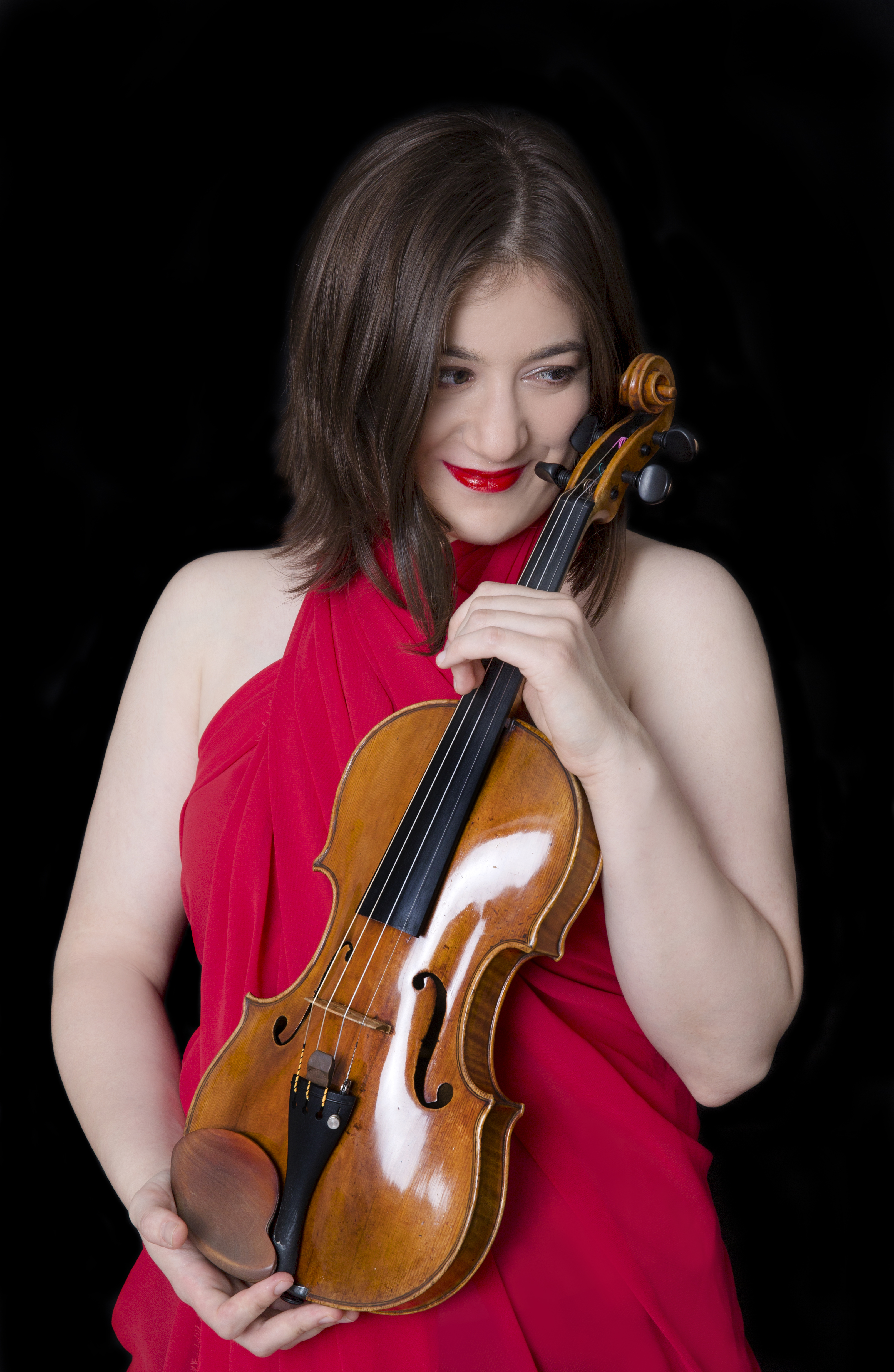 Veriko Tchumburidze – violin, Hanna Holeksa – piano. Recital in one year after winning the Competition (Poznań, 15.10.2017, 6 PM)
---
Recital of Veriko Tchumburidze – first prize laureate of the 15th International Henryk Wieniawski Violin Competition in Poznań, in one year after winning the competition.
At the piano – Hanna Holeksa, competition pianist.
---
In October 2016, only 20-year-old Veriko Tchumburidze won the first prize in the prestigious and the oldest competition in the world, Henryk Wieniawski International Violin Competition in Poznań and a variety of special prizes, including the Board of Critics Prize, the Young Person's Jury Prize, as well as the awards for the best performance of cappricio and violin concert of Henryk Wieniawski.
Last year was extremely intense for Veriko Tchumburidze. The months were filled with classes (she is still a student of Ana Chumachenco in Munich-based Musikhochschule), concerts and recitals given in many countries in the world. She performed in Bad Reichenhall, Berlin, Brussels, Gstaad, Sankt Petersburg, to name but a few. In Poland she visited the concert halls and festivals in Busko-Zdrój, Gdańsk, Kraków, Katowice, Łódź, Olsztyn, Szczawno-Zdrój and Warsaw. In January this year, the temperamental artist started cooperation with the violin music fans' go-to portal, The Violin Channel, which has got very involved in promoting her outstanding talent.
On 15th October at 6.00 in the evening, a year after her remarkable victory in the 15th edition of Henryk Wieniawski International Violin Competition, the artist performed again at Adam Mickiewicz University Hall in Poznań. She was accompanied by the excellent pianist, Hanna Holeksa, who accompanied Veriko during the first and the second stage of the last year's competition in 2016. The violinist of Georgian and Turkish origin presented to the Polish audience her extremely demanding and extended two-part recital.
---
Programme:
K. Szymanowski – Mythes (all cycle)
E. Ysaÿe – Solo Sonate No.2
intermission
P.I.Tchaikovsky – Melodie Op.42, No.3
P. Sarasate – Zapateado Op.21
E.Grieg – Violin Sonata Op.13, No.2 
---
In 2016, at the tender age of 20, Veriko Tchumbridze won the First Prize at the prestigious International Henryk Wieniawski Violin Competition to attract immediate attention of the musical world.
Born in Adana, Turkey, in 1996, Veriko Tchumburidze began her education at Mersin University State Conservatory with Selahattin Yunkuş and Lili Tchumburidze. Since 2010, she continued her studies with Prof. Dora Schwarzberg at the Hochschule für Musik in Vienna as scholar of "Young Musicians on World Stages" (YMWS) project. At the Musikhochschule München, which she began at the age of 19, Tchumburidze is a student of Prof. Ana Chumachenco. Besides her tutor's, she has also attended Prof. Igor Ozim's and Prof. Dora Schwarzberg's masterclasses.
In 2004, Tchumburidze won the Gülden Turalı National Violin Competition, and in 2006, the Georgian National Competition. In 2012, she walked away with the first prize of 7th International Tchaikovsky Competition for Young Musicians.
In 2013, the Turkish music magazine Andante awarded Tchumburidze the title of the country's "Best Emerging Musician". She performed at the opening concert of the 41th Istanbul Music Festival with the Borusan Symphony Orchestra, and was invited to participate in the Seiji Ozawa Academy Masterclass and the Verbier Festival in Switzerland.
The live recording of her concert with YMWS scholars at the Zurich Tonhalle in the Chamber Series in March 2014 earned her an invitation to perform with the Swiss Chamber Orchestra in Lucerne KKL. After this concert she was selected by Orpheum Musik Stiftung Zürich to release a CD series with the Munich Chamber Orchestra under the baton of Howard Griffiths.
Tchumburidze was the first Turkish/Georgian musician admitted to participate in the most famous International Tchaikovsky Competition (2015). She has played with such international orchestras as the Züricher Kammerorchester, the Münchener Kammerorchester, the Brandenburgisches Staatsorchester, the Musikkollegium Winterthur and the Russian State Symphony Orchestra.
In January 2016, she performed in Zurich to promote her first CD for Sony, and recorded John Williams' music to "Schindler's List" with the Brandenburgisches Kammerorchester and Howard Griffiths for Sony Classics. In the wake of her performances, Orpheum Stiftung chose Tchumburidze to headline the opening concert of Zürich Opernhaus Film Festival in 2016.
In June 2016, a member of Trio Arte ensemble, Tchumburidze was awarded the first prize in chamber music category at Pietro Argento International Music Competition in Gioia del Colle, Italy. Trio Arte also performed the world premiere of "Ludus Modalis", a piece written for the Trio by the renowned Turkish composer Özkan Manav.
Since 2016, Tchumburidze has been playing a 1756 Giambattista Guadagnini instrument generously provided by the Deutsche Stiftung Musikleben.
---
Hanna Holeksa – piano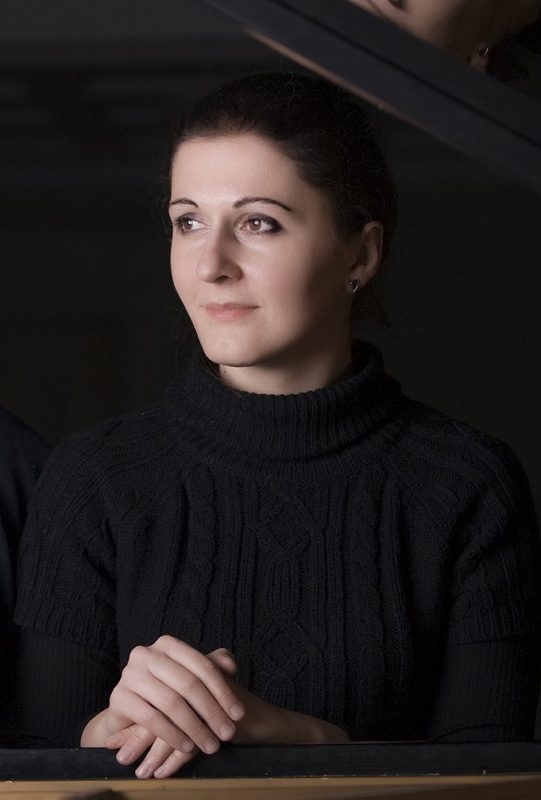 Student of Prof. A. Jasiński, R. Strokosz-Michalak, and T. Herbut, Hanna Holeksa graduated with distinction from the Academy of Music in Katowice and Hochschule der Künste Bern. Prize-winner of M. Magin International Piano Competition in Paris (1992, 2nd prize), 3rd National F. Liszt Piano Competition in Wrocław (1995, 1st prize), International K. Penderecki Contemporary Chamber Music Competition in Krakow (1997, 2nd prize), Odd-Fellows Musikpreis in Bern (2003, 1st prize), and RAHN Musikpreis in Zurich (2004, 1st prize), she is also holder of several prizes and distinctions for collaborative pianists at international instrumental competitions, as well as at a number of national events. As accompanist, she collaborates with violin, viola, cello and double-bass players, as well as flutists, clarinetists and vocalists. As soloist and chamber musician, she plays concerts at home and abroad. Her repertoire covers solo and chamber pieces from the Baroque to contemporary music. In 2011, defended PhD dissertation "The Piano in the Works of Karol Szymanowski", which was the pinnacle of several years of her fascination with the composer, and work on his chamber output. In 2015, Hanna Holeksa was conferred a postdoctoral degree in art. Currently a lecturer at the Academy of Music in Poznań, where she is a collaborative pianist, and heads class of chamber music.
---
Contact information:
Towarzystwo Muzyczne im. Henryka Wieniawskiego (The Henryk Wieniawski Music Society)
ul. Świętosławska 7
61-840 Poznań, Poland
tel: +48 61 852 26 42
basia@wieniawski.pl
---
Venue:
Aula Uniwersytetu im. A. Mickiewicza (Adam Mickiewicz University Auditorium)
ul. Wieniawskiego 1, Poznań
Loading map...

---
ORGANIZER:


---
CO-FINANCING: