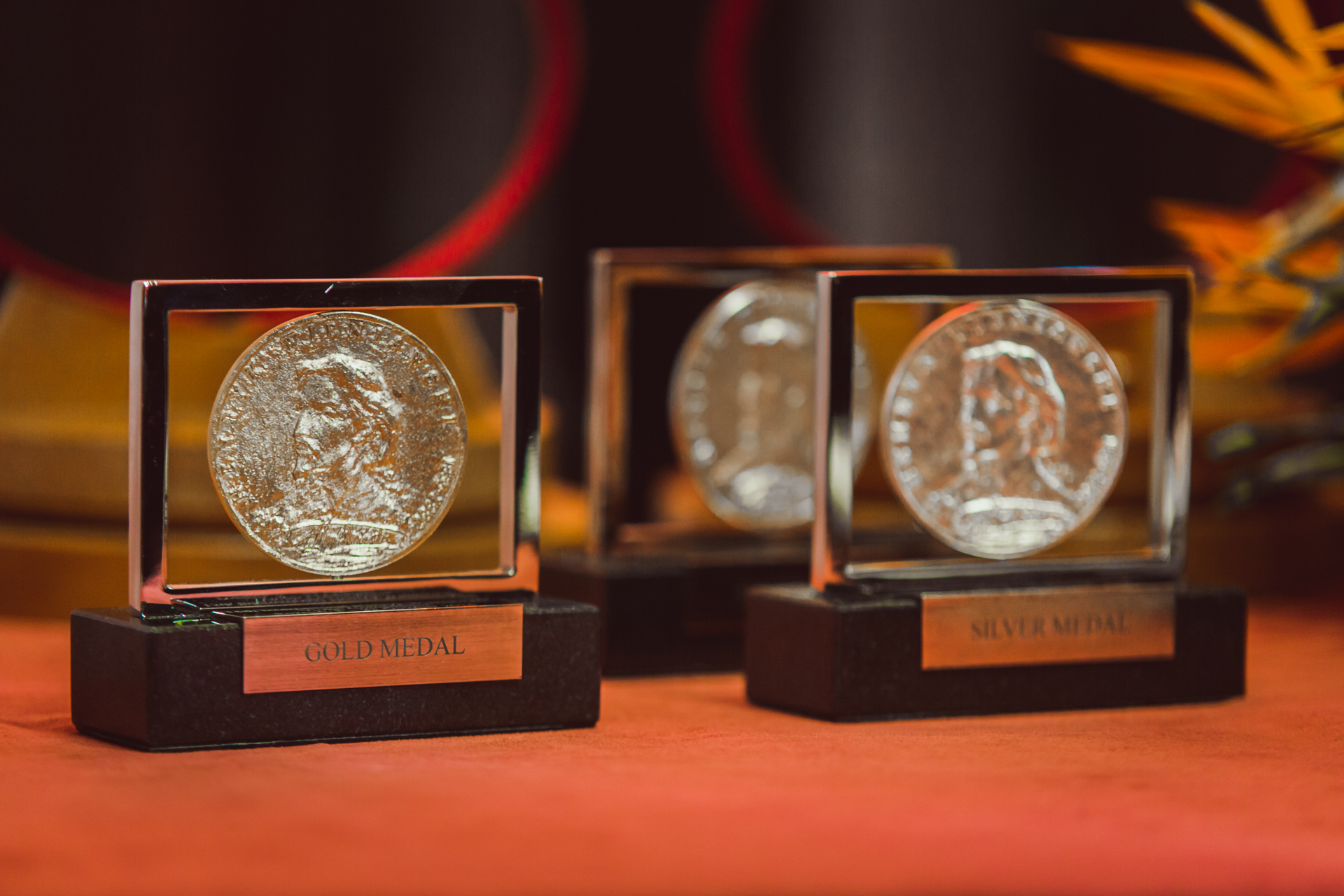 Prize Winners of 15th International Henryk Wieniawski Violin Competition (2016)
---
1st Prize, 30.000 Euro Veriko TCHUMBURIDZE, Georgia/Turkey (catalogue no. 44)
2nd Prize ex aequo, 20.000 Euro Bomsori KIM, South Korea (catalogue no. 14)
2nd Prize ex aequo, 20.000 Euro Seiji OKAMOTO, Japan (catalogue no. 33)
4th Prize, 10.000 Euro Luke HSU, USA (catalogue no. 12)
5th Prize, 10.000 Euro Richard LIN, Taiwan/USA (catalogue no. 23)
6th Prize, 5.000 Euro Maria WŁOSZCZOWSKA, Poland (catalogue no. 47)
7th Prize, 5.000 Euro Ryosuke SUHO, Japan (catalogue no. 42)
---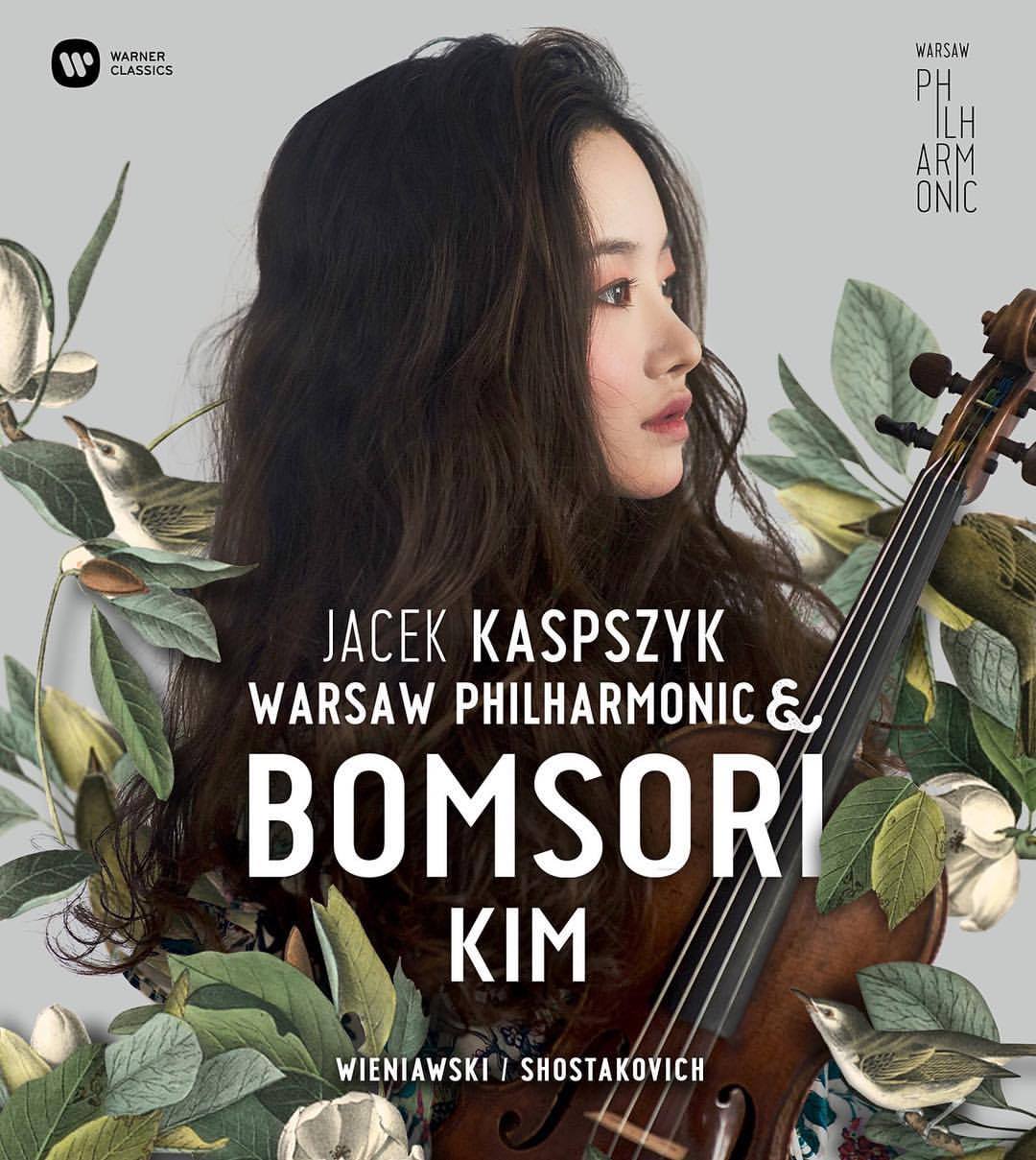 Our prize winner Bomsori Kim records a CD for Warner Classics with the National Philharmonic in Warsaw under the button of Jacek Kaspszyk. Premiere - 27.10.2017!
więcej >>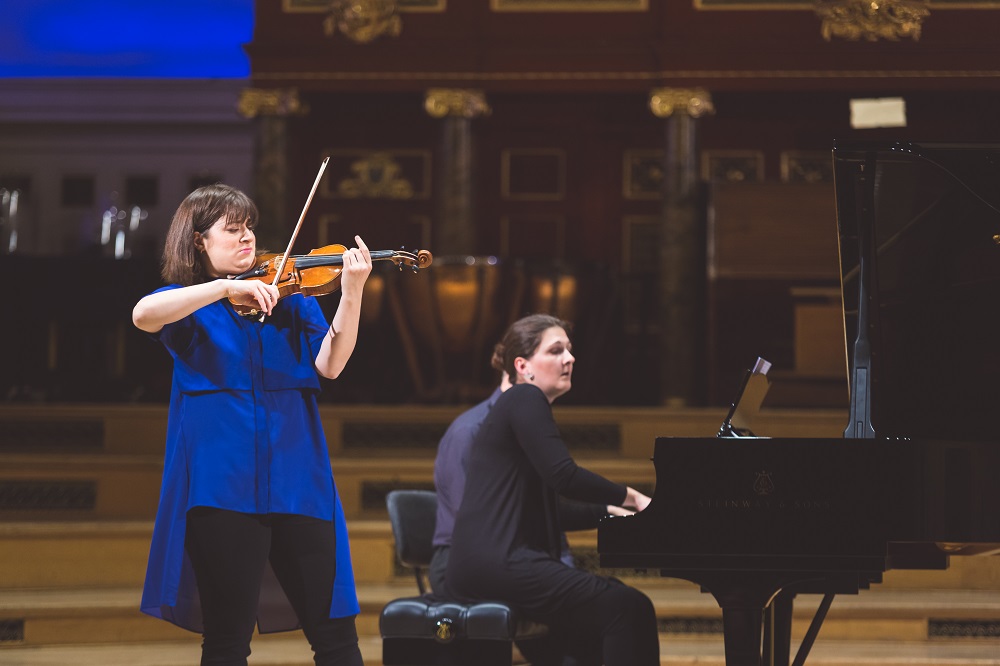 Veriko Tchumburidze - violin, Hanna Holeksa - piano. Recital in one year after winning the Competition (Poznań, 15.10.2017, 6 PM)
więcej >>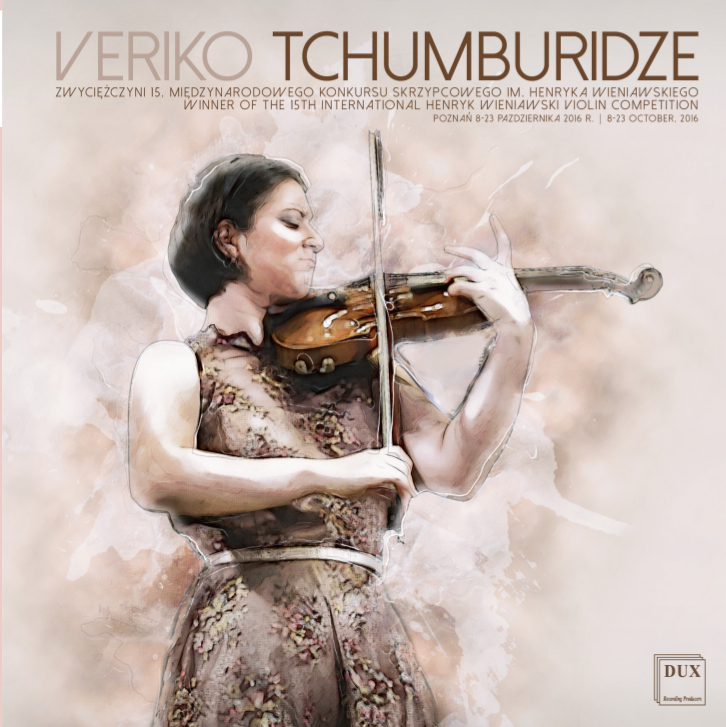 CD album of Veriko Tchumburidze - Winner of the 15th International Henryk Wieniawski Violin Competition (2016) - available!
więcej >>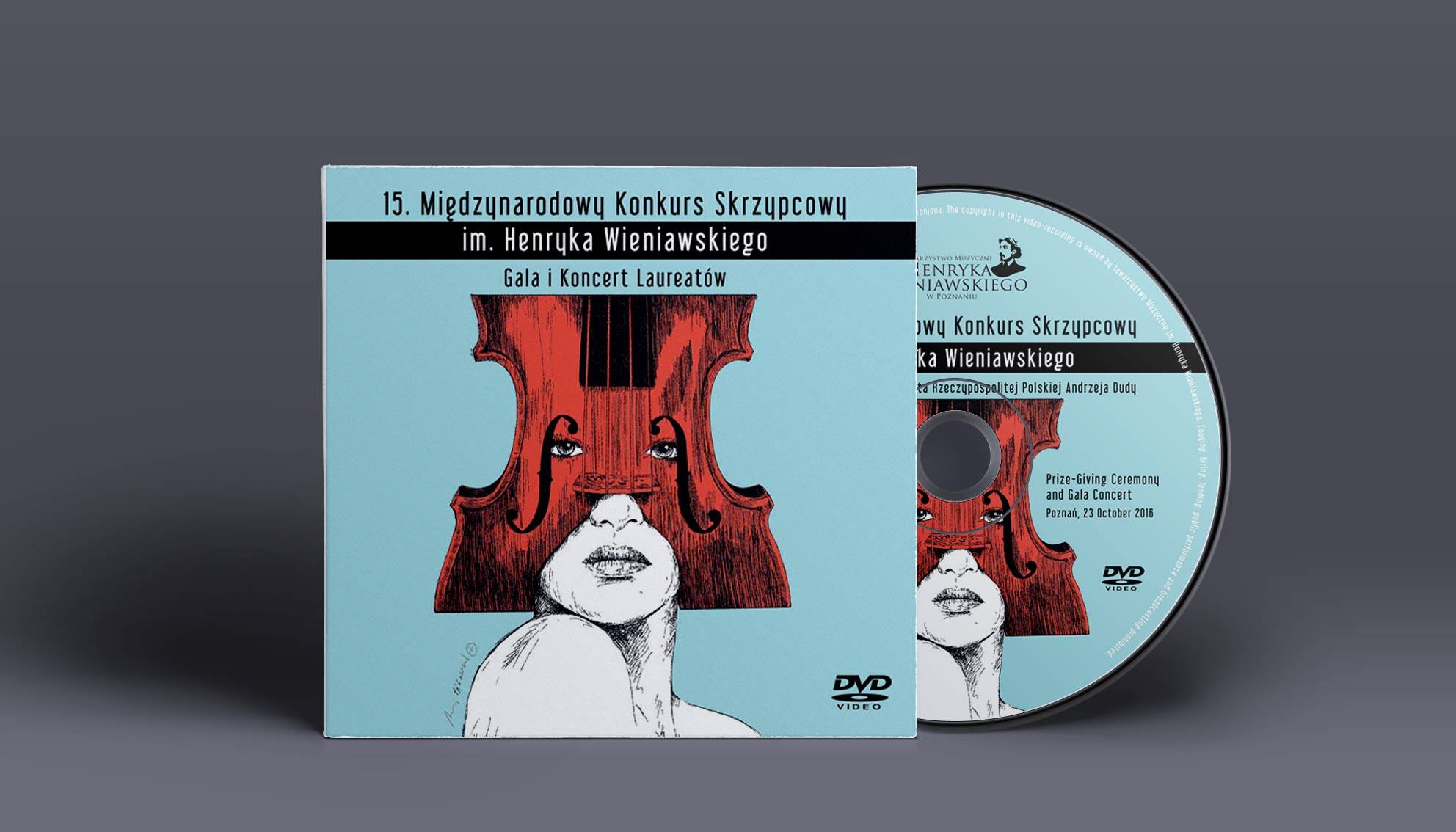 DVD - Prize Giving Ceremony and Gala Concert of 15th International Henryk Wieniawski Violin Competition (2016)
więcej >>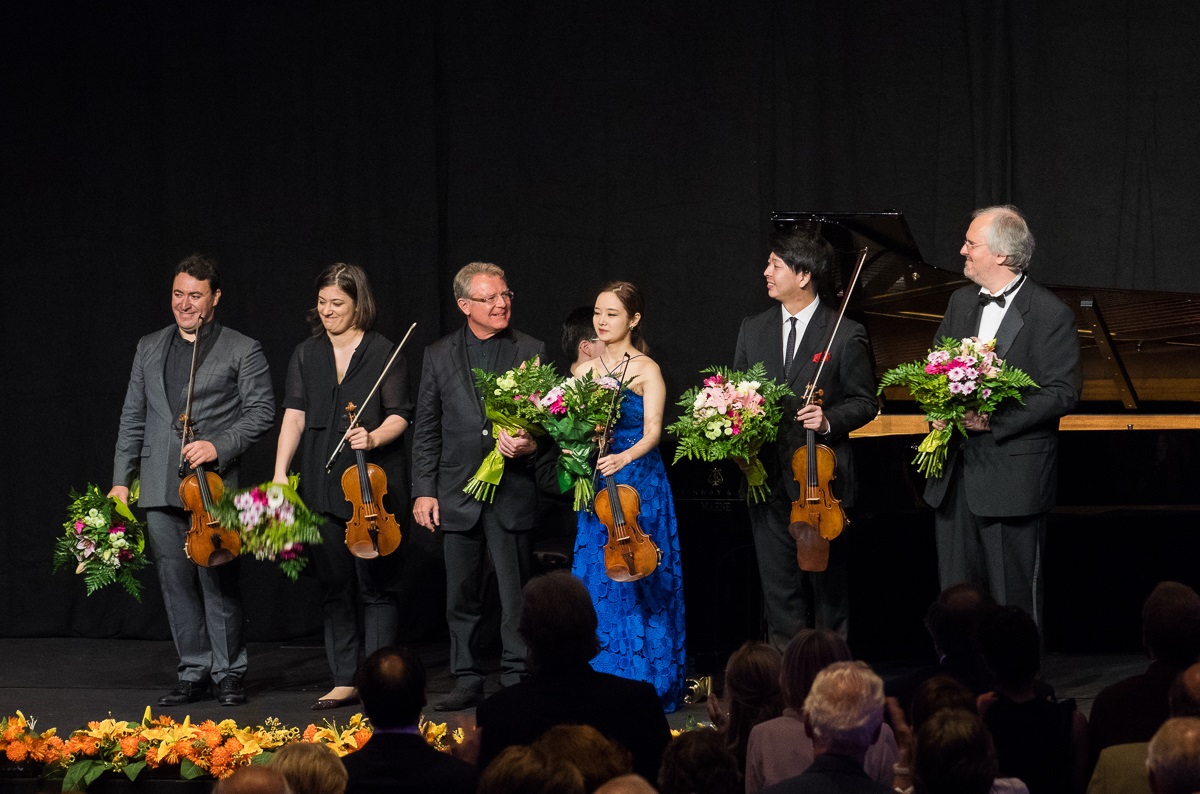 Prize endowed by Musica Mundi Festival: 'Maxim Vengerov & the winners of the 2016 Wieniawski Violin Competition' - concert in Brussels (28.07.2017)
więcej >>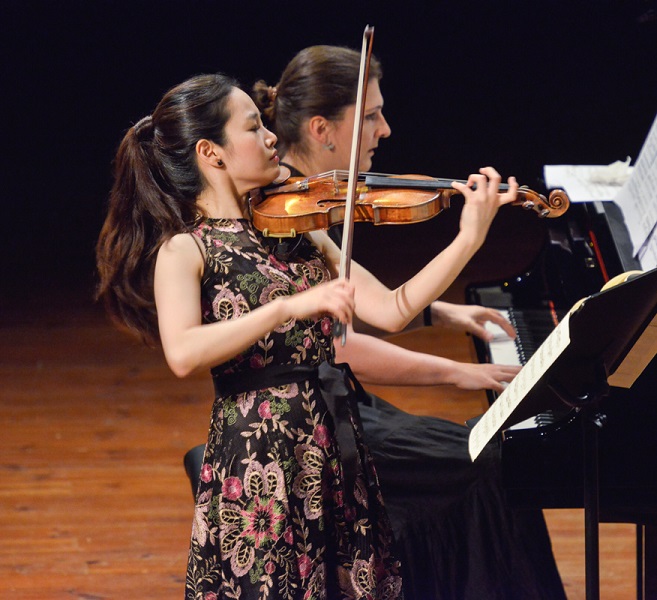 Prize endowed by the International Krystyna Jamroz Music Festival in Busko-Zdrój - concerts of Veriko Tchumburidze and Bomsori Kim (July 2 and 4, 2017)
więcej >>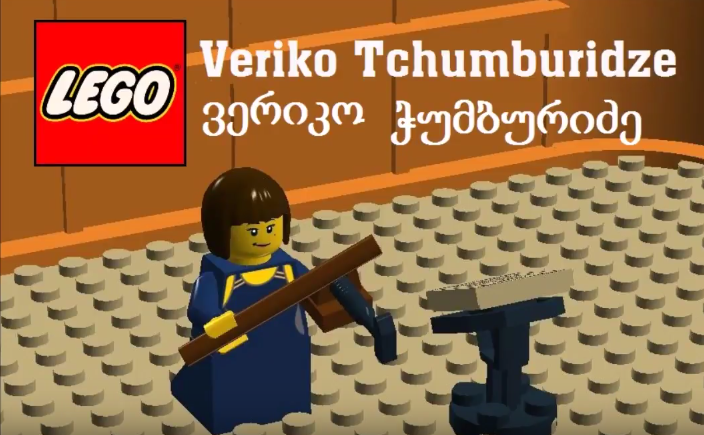 How to build the figure of talented violinist Veriko Tchumburidze from LEGO bricks? ;)
więcej >>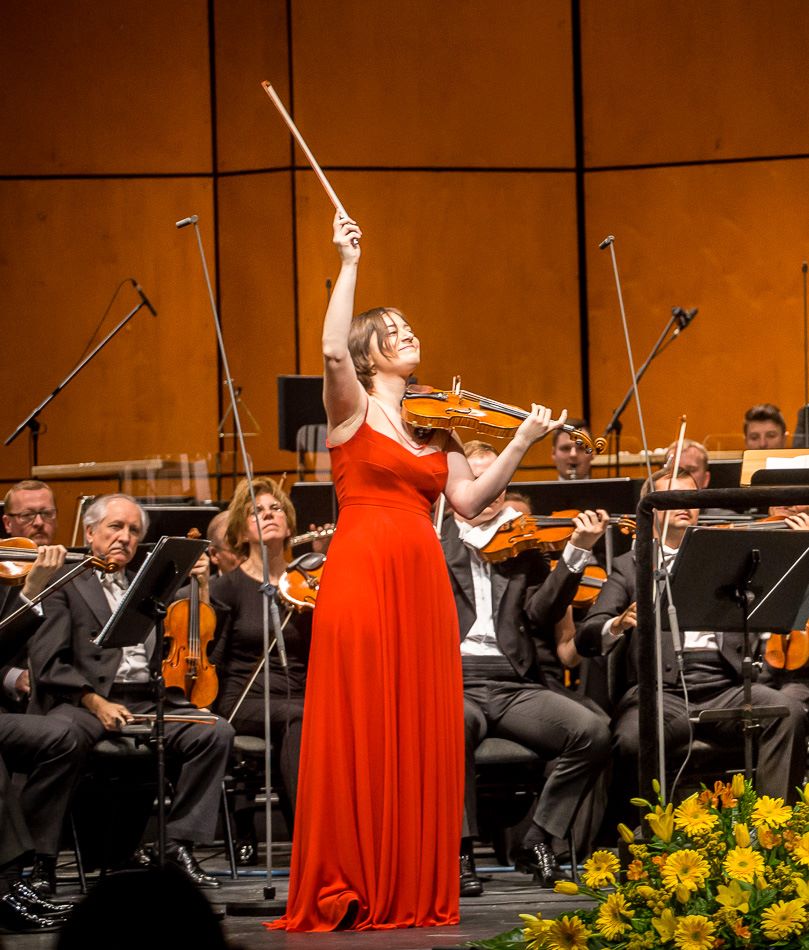 Prize endowed by the Sinfonia Varsovia Orchestra: concert of Veriko Tchumburidze with the Sinfonia Varsovia at the Polish National Opera in Warsaw (22.03.2017, 19.00)
więcej >>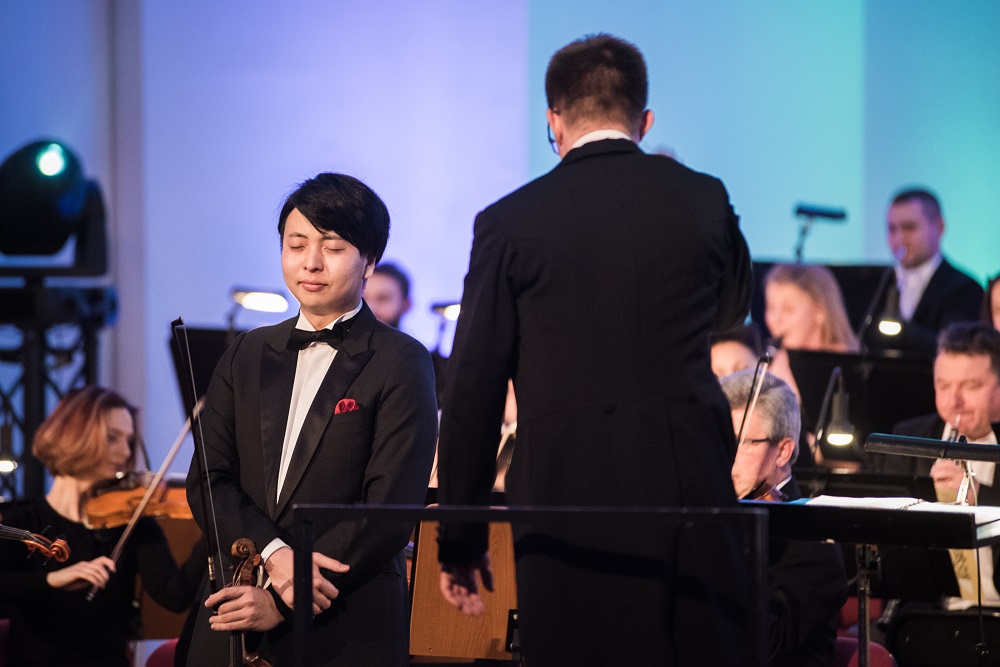 Prize of W. Lutosławski Płock Symphony Orchestra: 2017. - Seiji Okamoto's concert in Płock, Poland (27.01.2017)
więcej >>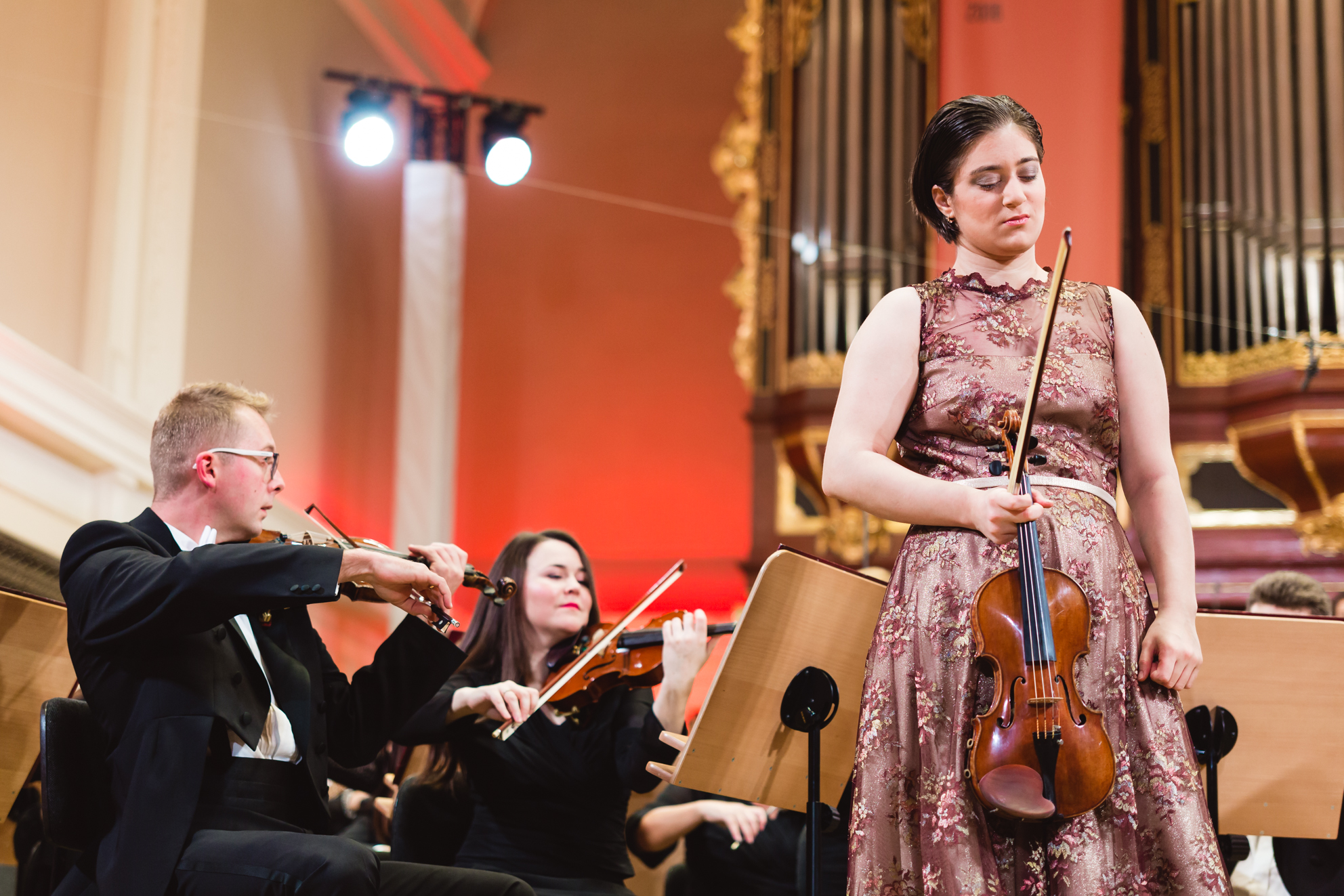 Veriko Tchumburidze (Georgia/Turkey) - Stage 4, part 2 - 15th International Wieniawski Violin Competition STEREO
więcej >>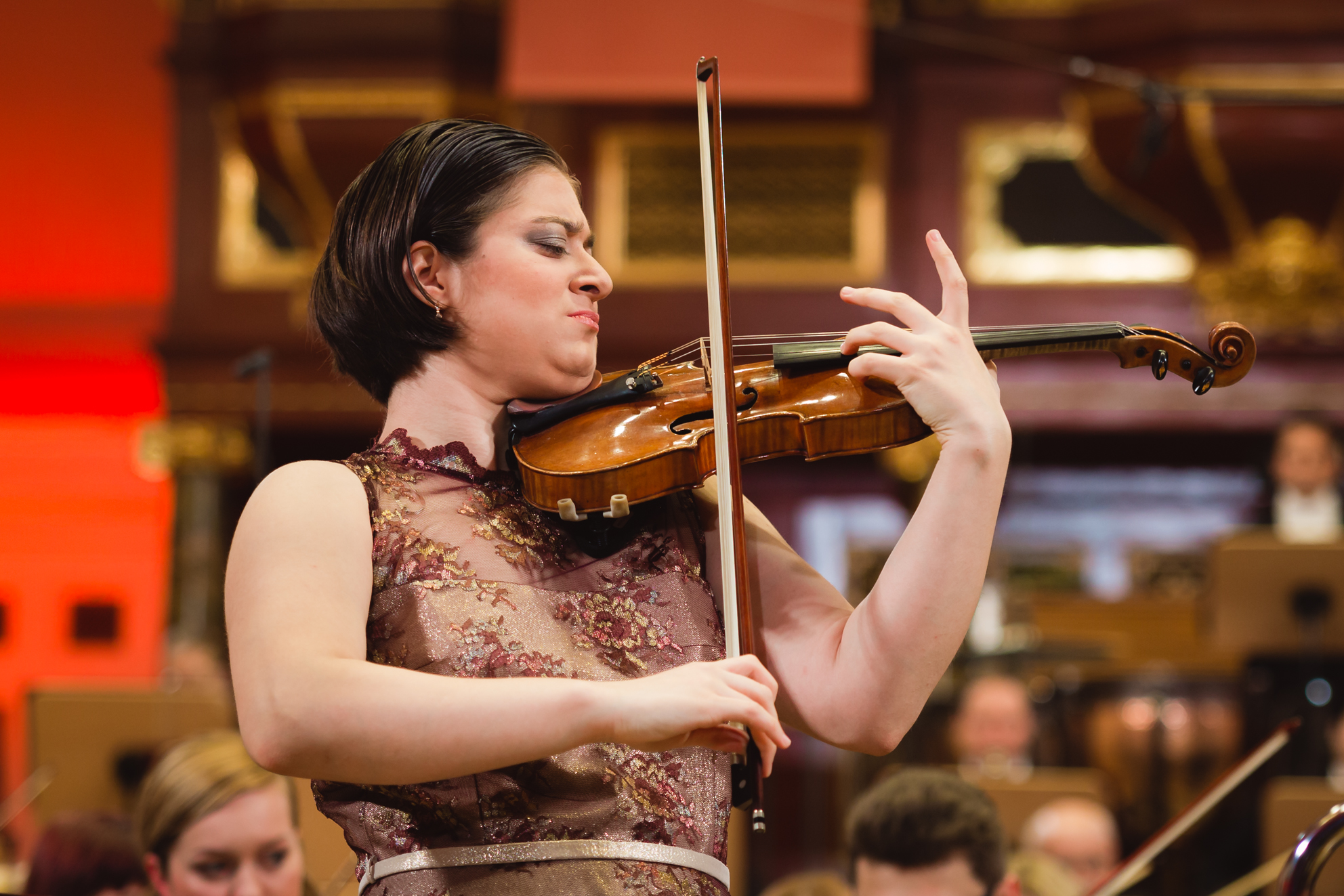 Veriko Tchumburidze (Georgia/Turkey) - Stage 4, part 1 - 15th International Henryk Wieniawski Violin Competition STEREO
więcej >>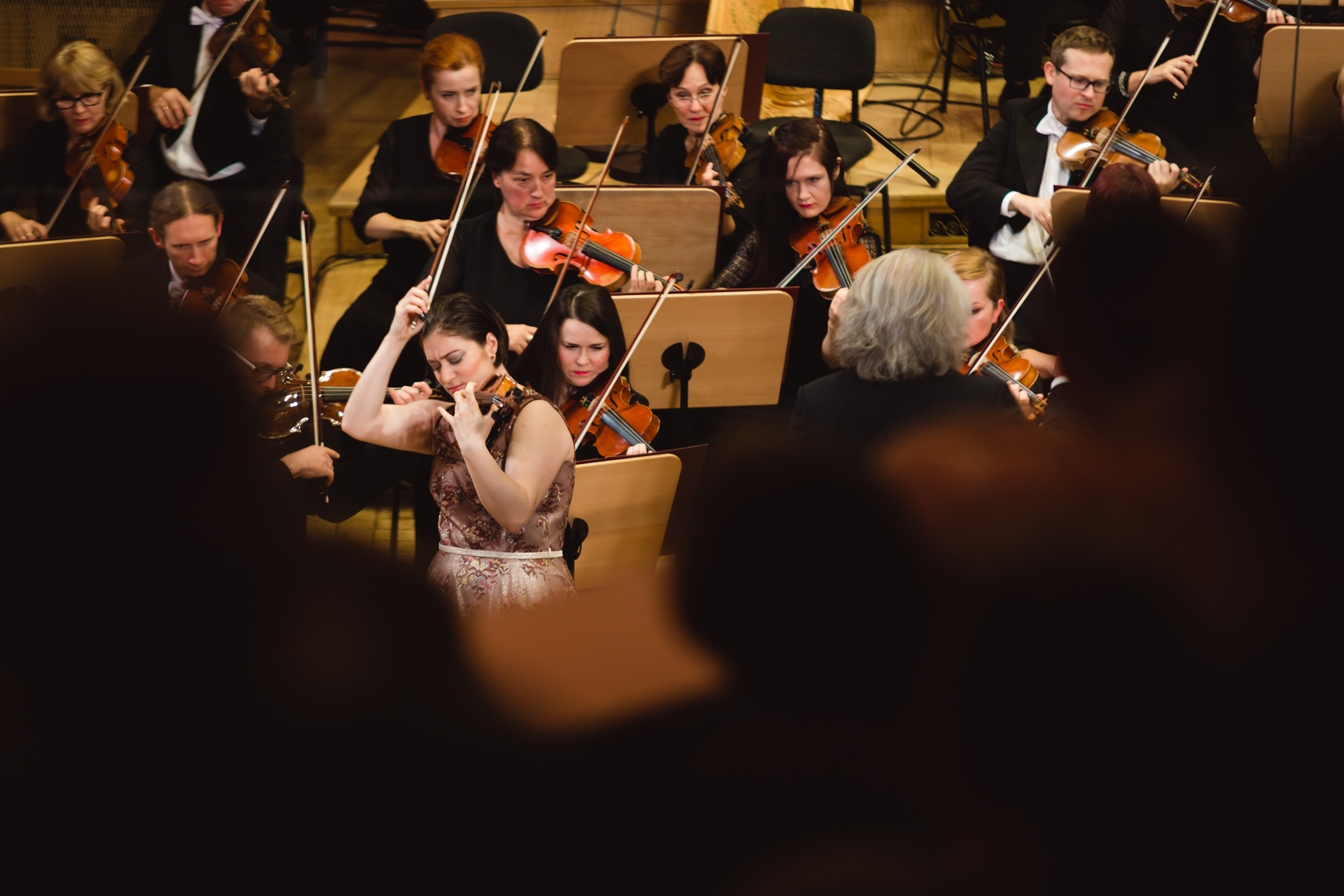 Veriko Tchumburidze (Georgia/Turkey) - Stage 4, part 2 - 15th International Henryk Wieniawski Violin Competition BINAURAL | use headphones
więcej >>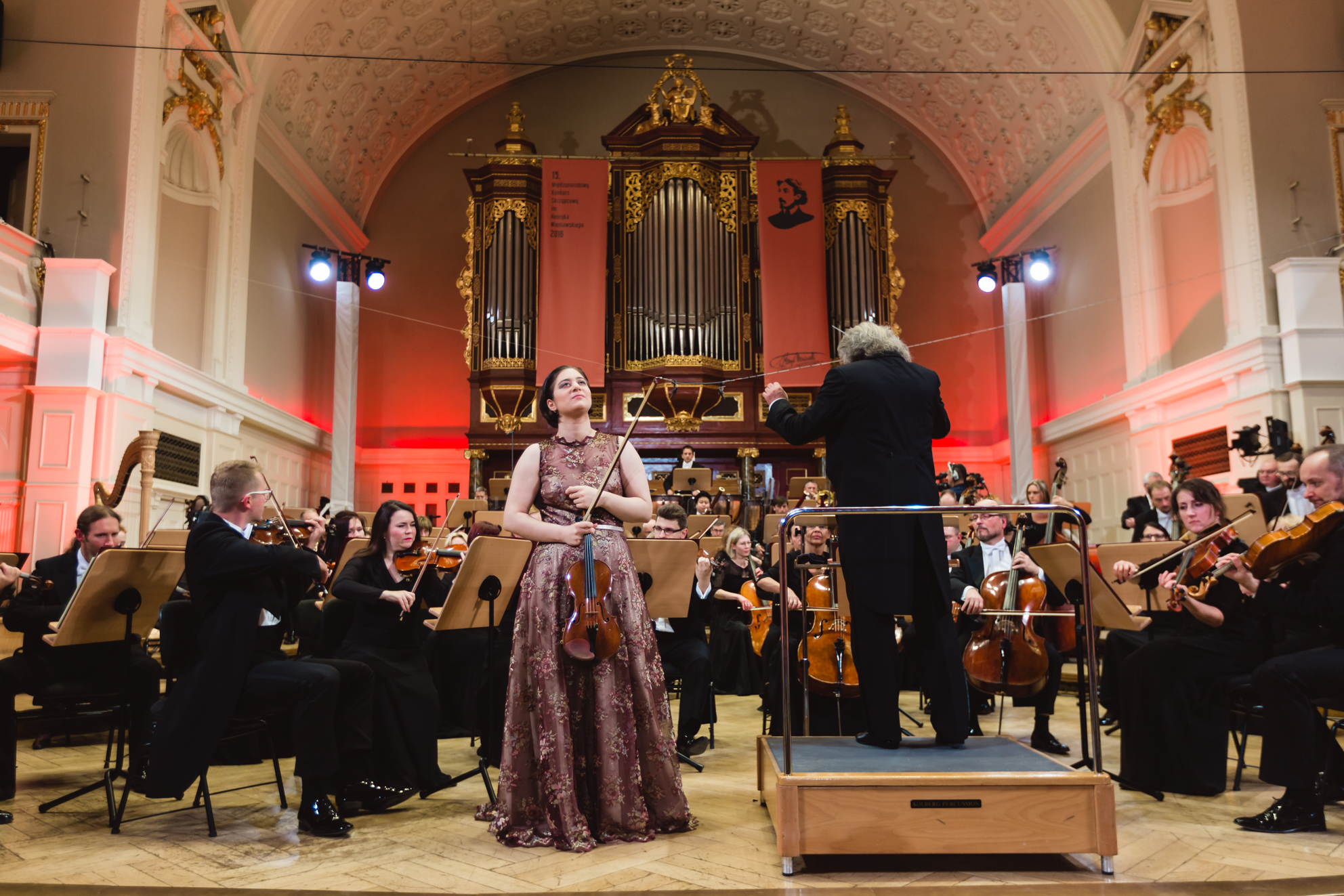 Veriko Tchumburidze (Georgia/Turkey) - Stage 4, part 1 - 15th International Henryk Wieniawski Violin Competition BINAURAL | use headphones
więcej >>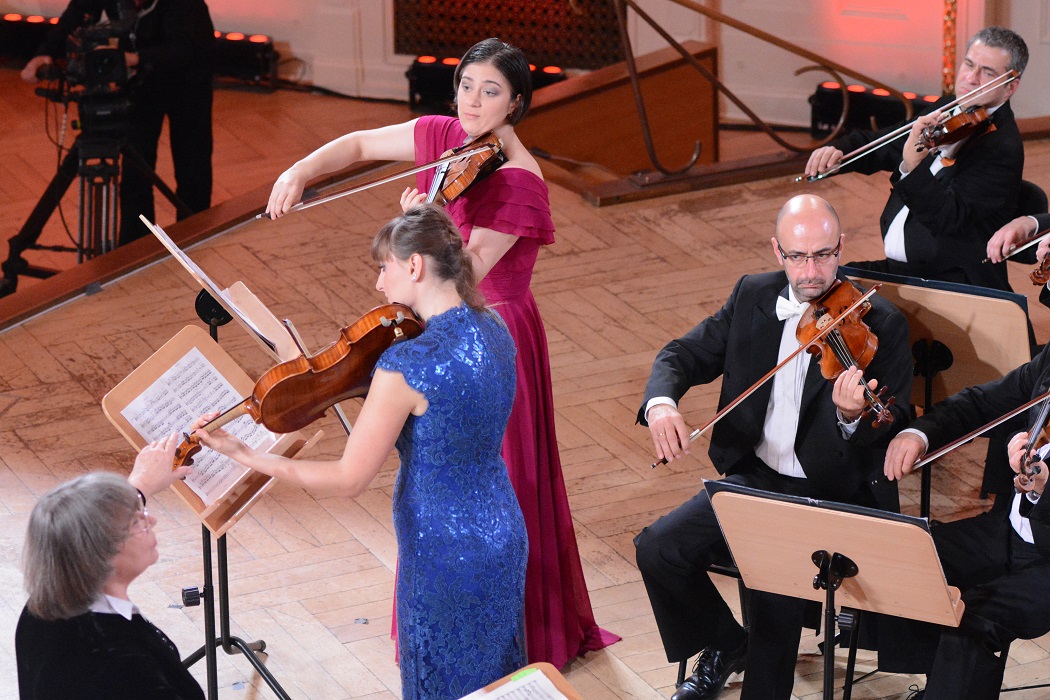 Veriko Tchumburidze (Georgia/Turkey) - Stage 3 - 15th International Henryk Wieniawski Violin Competition STEREO
więcej >>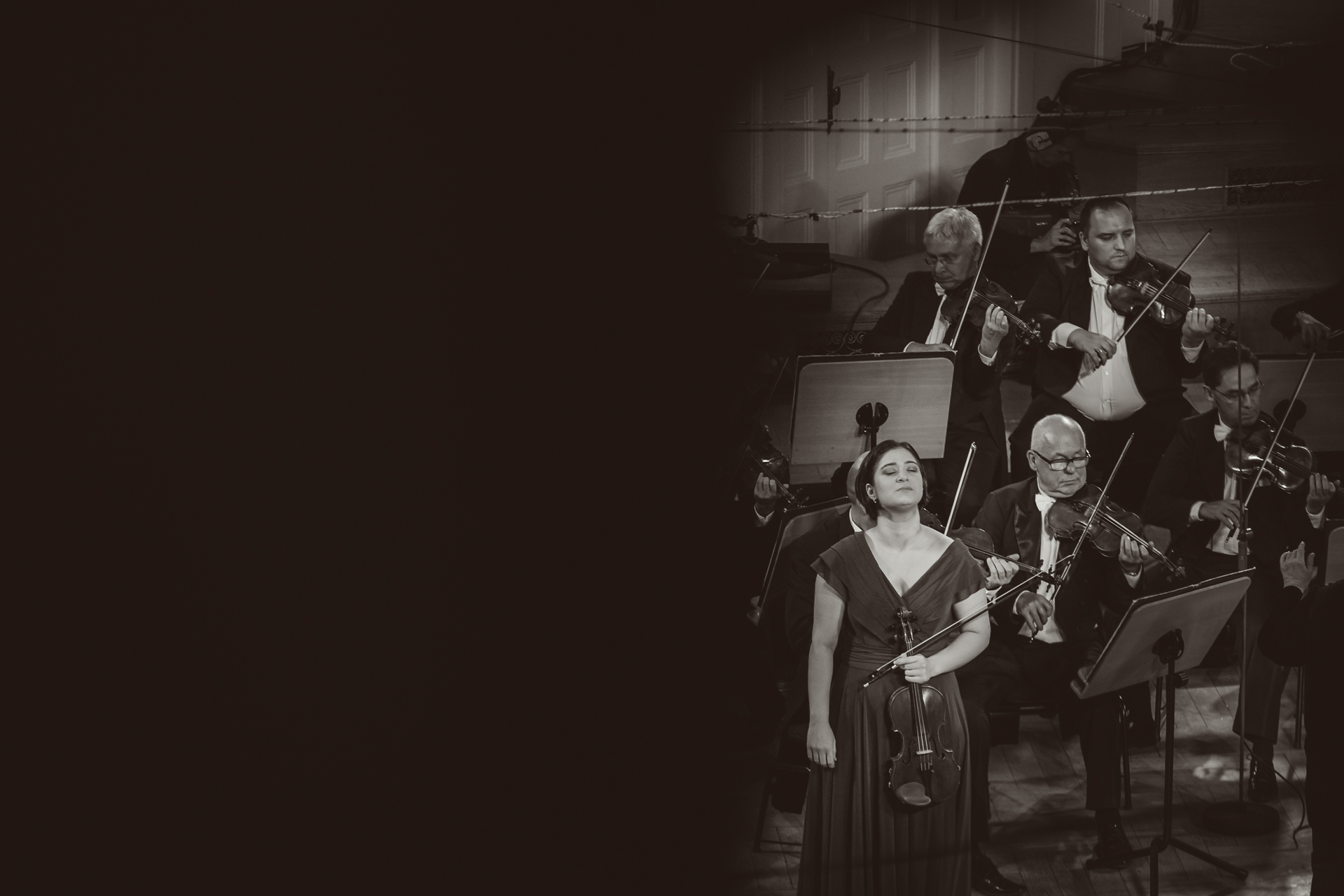 Veriko Tchumburidze (Georgia/Turkey) - Stage 3 - 15th International Henryk Wieniawski Violin Competition BINAURAL | use headphones
więcej >>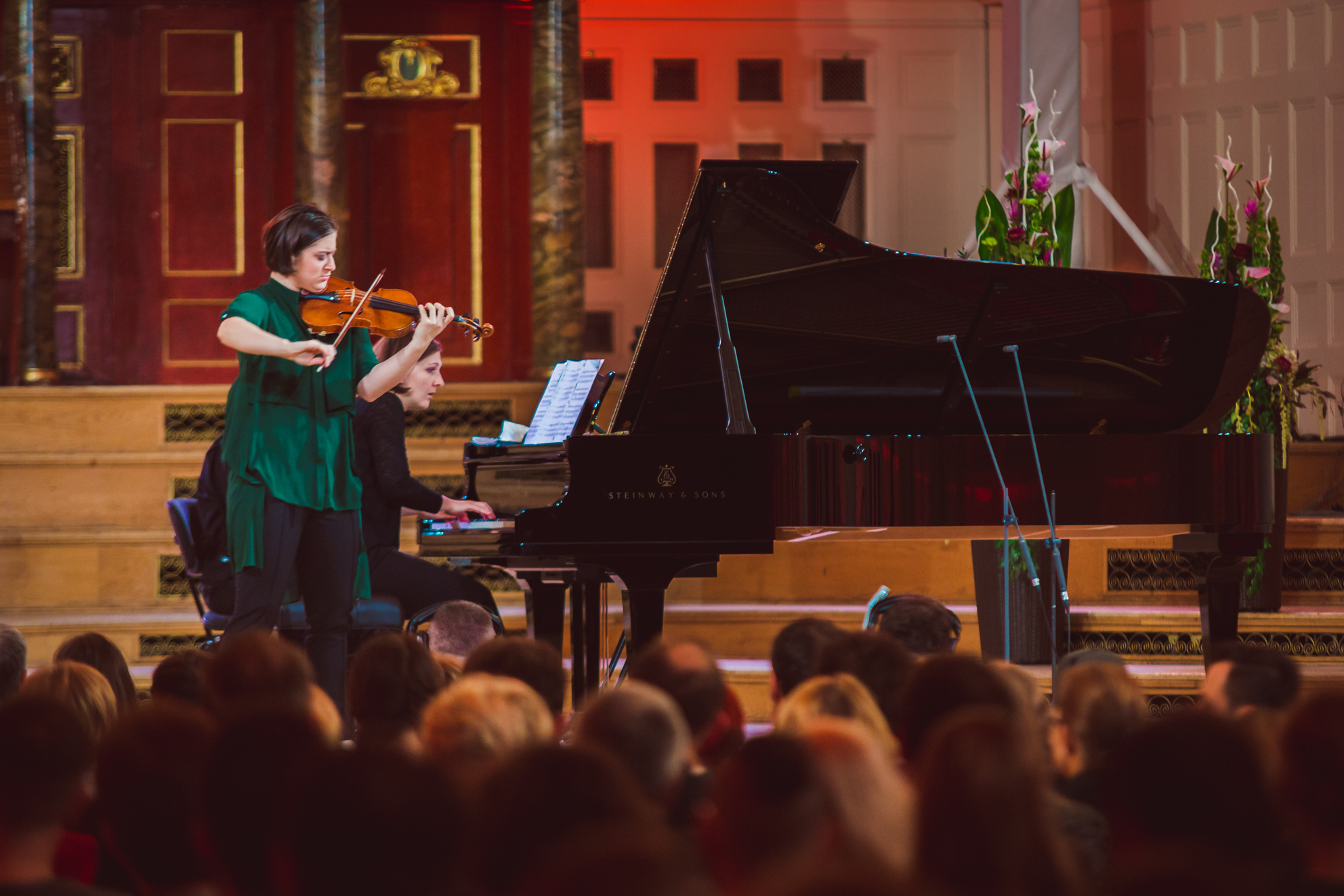 Veriko Tchumburidze (Georgia/Turkey) - Stage 2 - 15th International Henryk Wieniawski Violin Competition STEREO
więcej >>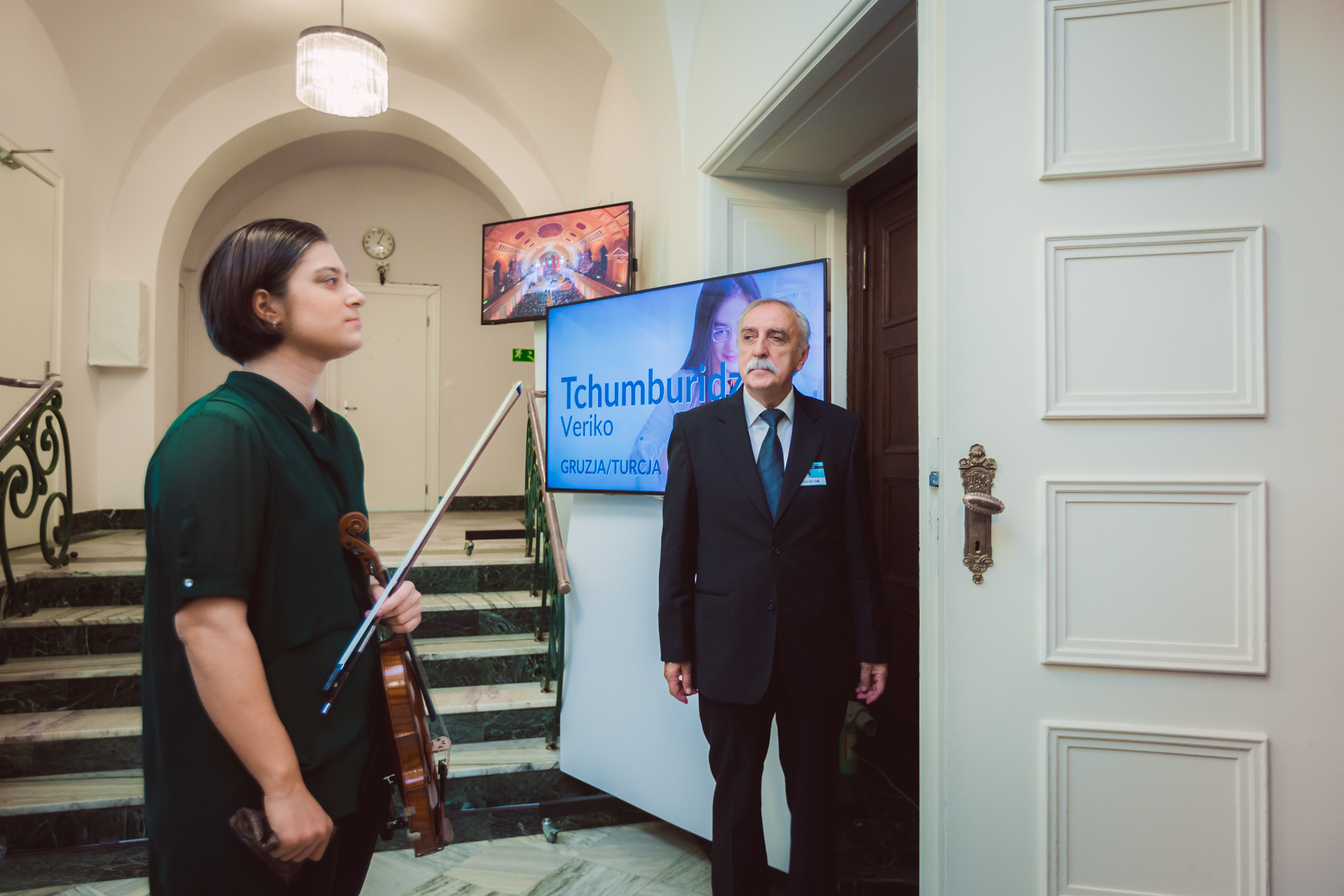 Veriko Tchumburidze (Georgia/Turkey) - Stage 2 - 15th International Henryk Wieniawski Violin Competition BINAURAL | use headphones
więcej >>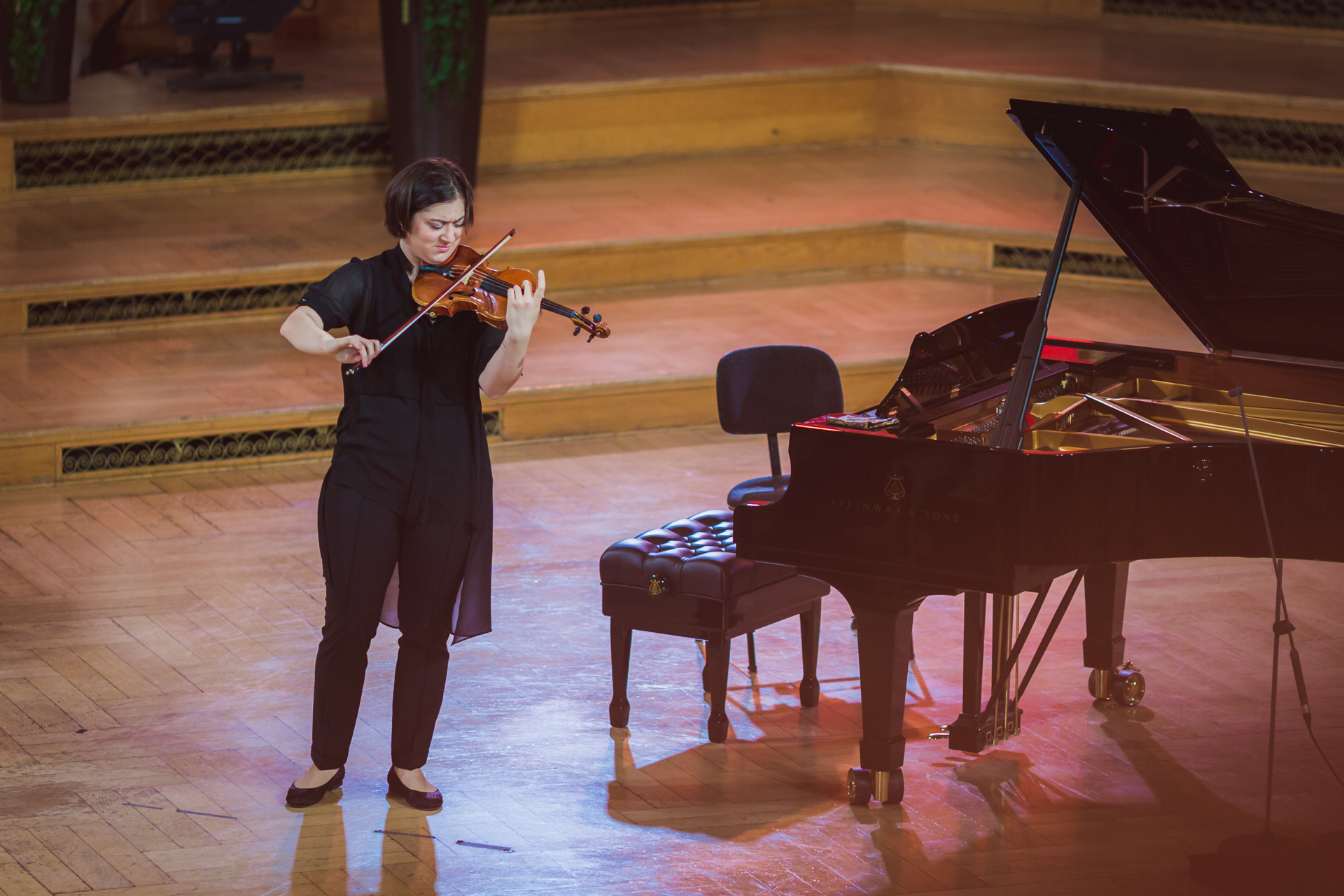 Veriko Tchumburidze (Georgia/Turkey) - Stage 1 - 15th International Henryk Wieniawski Violin Competition STEREO
więcej >>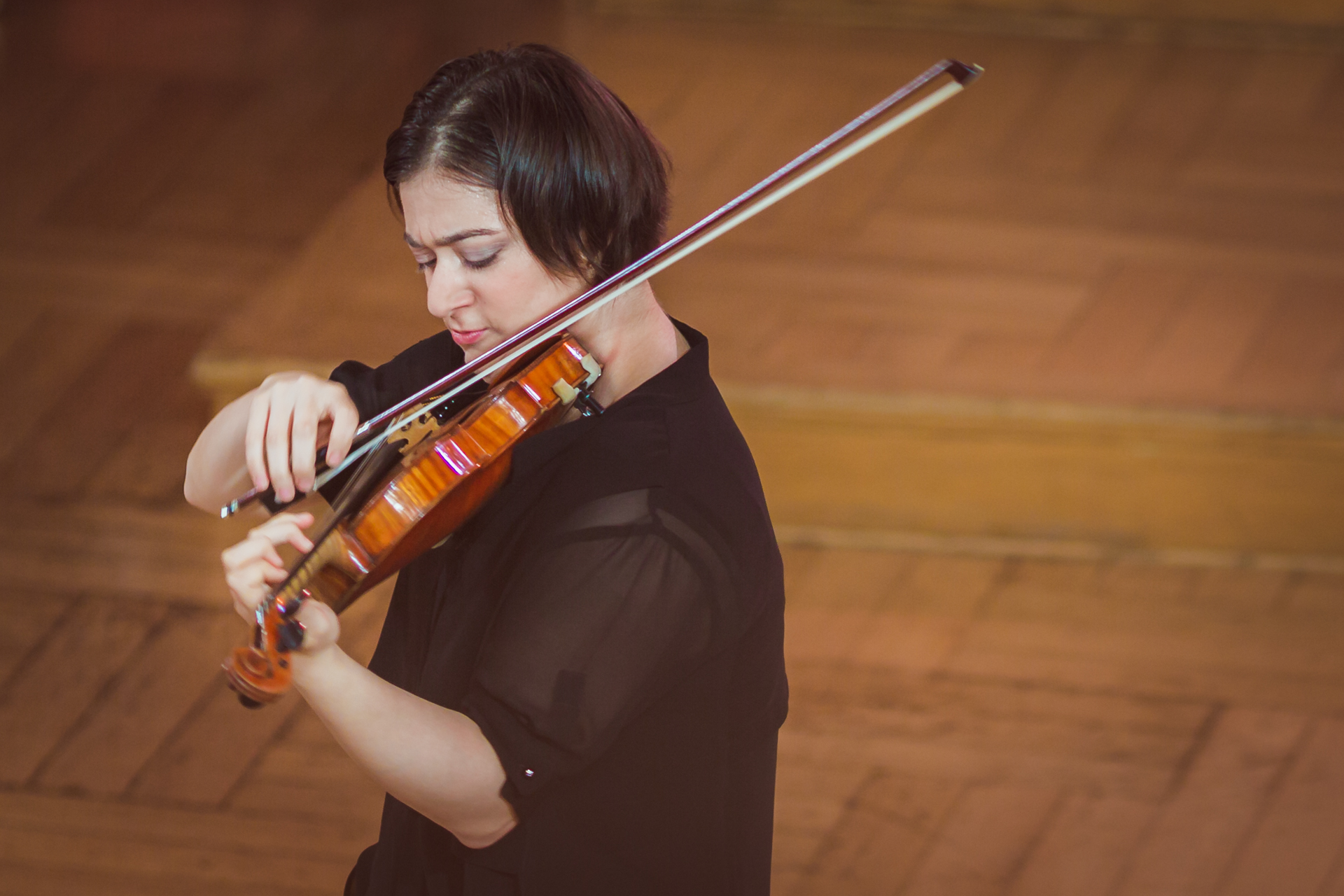 Veriko Tchumburidze (Georgia/Turkey) - Stage 1 - 15th International Henryk Wieniawski Violin Competition BINAURAL | use headphones
więcej >>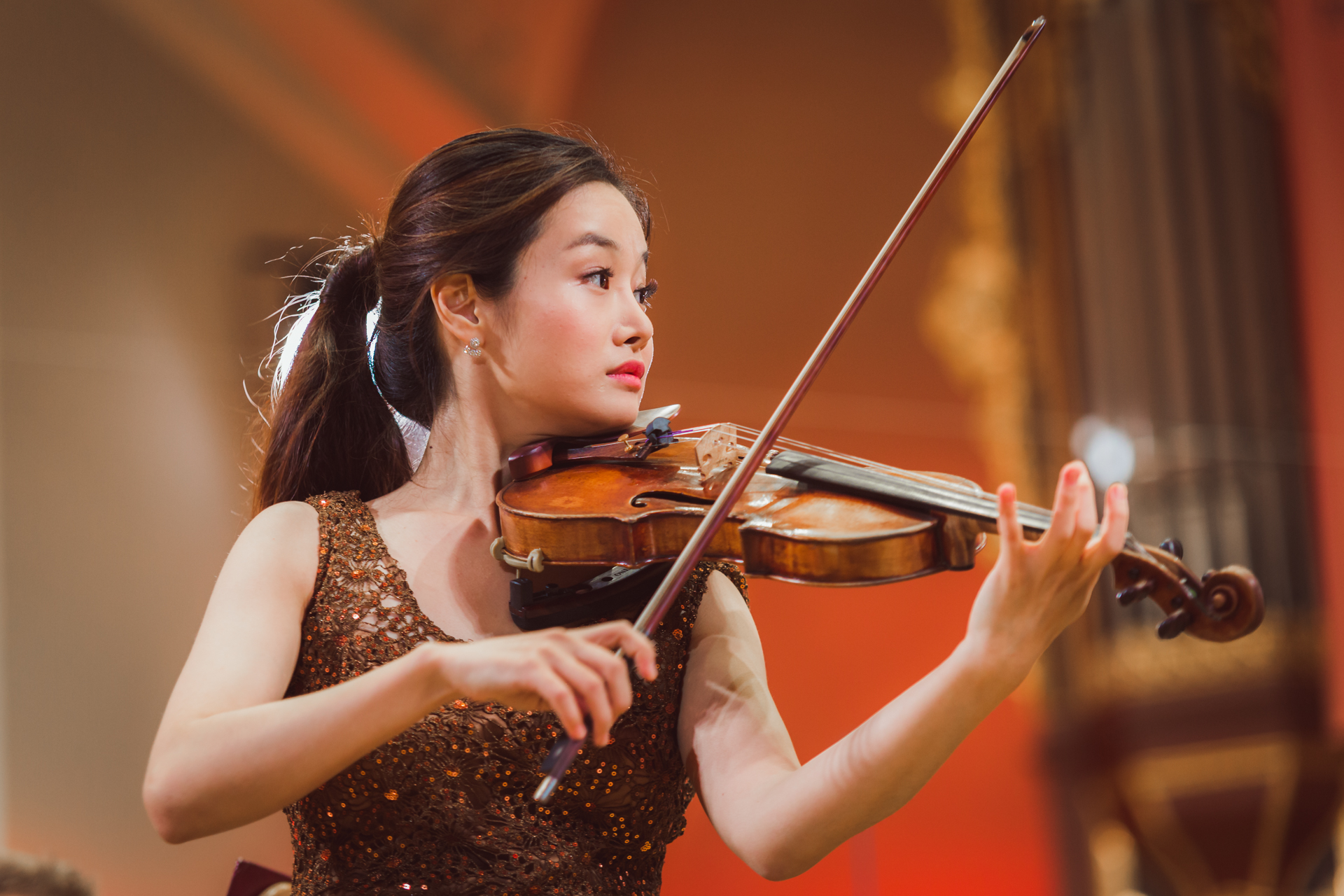 Bomsori Kim (Korea) - Stage 4 (Part 2) - 15th International H. Wieniawski Violin Competition STEREO
więcej >>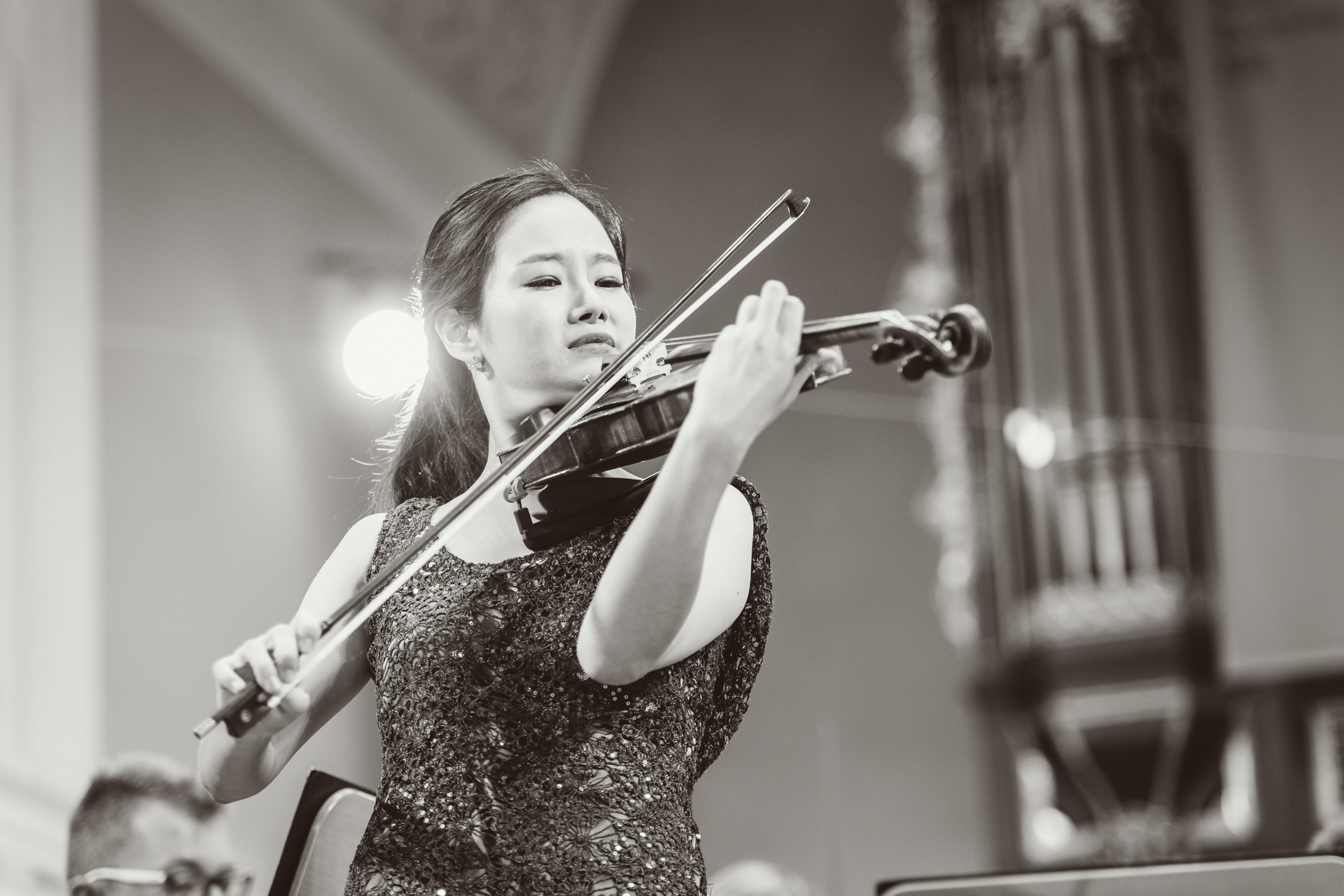 Bomsori Kim (Korea) - Stage 4, part 2 - 15th International H. Wieniawski Violin Competition BINAURAL | use headphones
więcej >>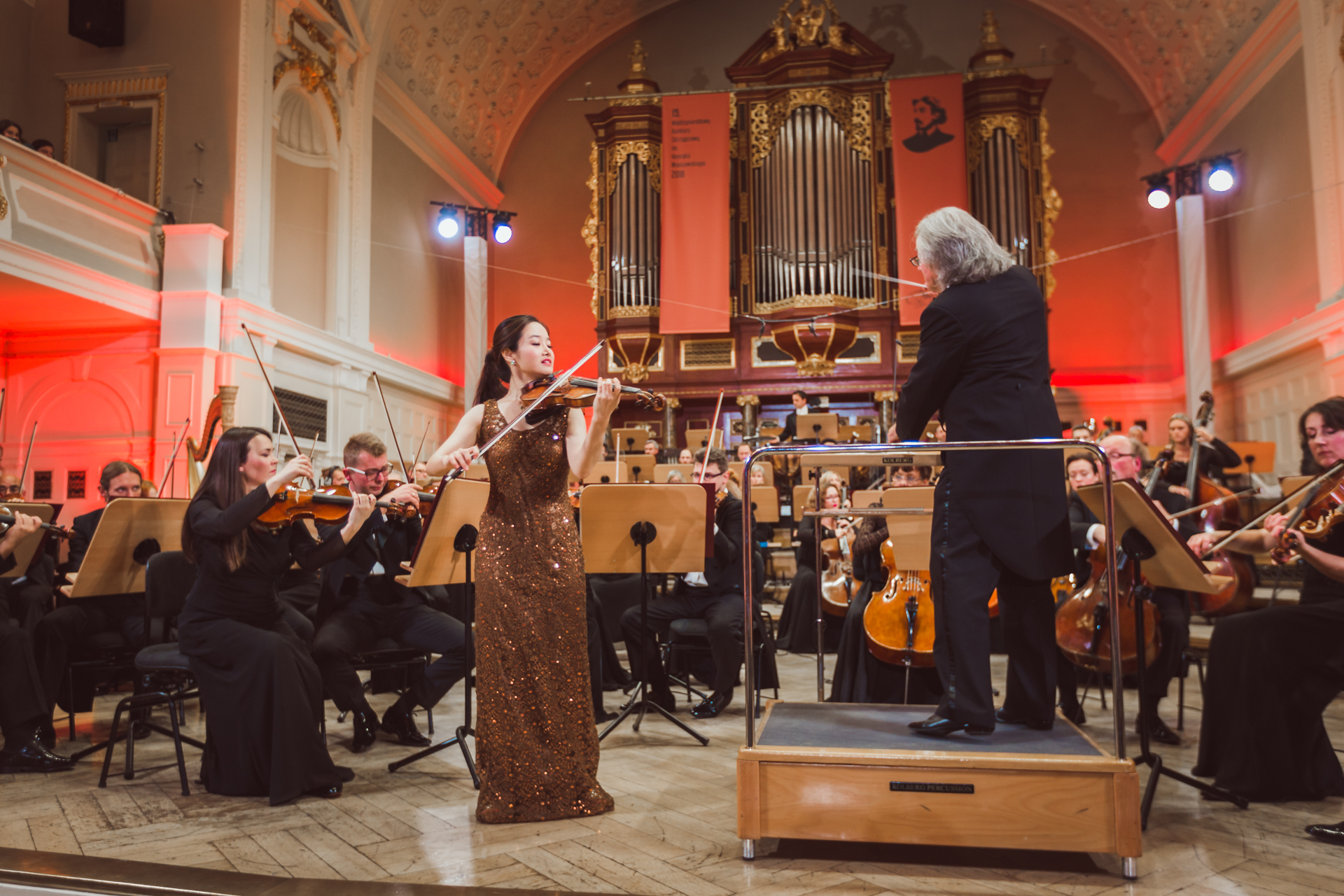 Bomsori Kim (Korea) - Stage 4, part 1 - 15th International H. Wieniawski Violin Competition STEREO
więcej >>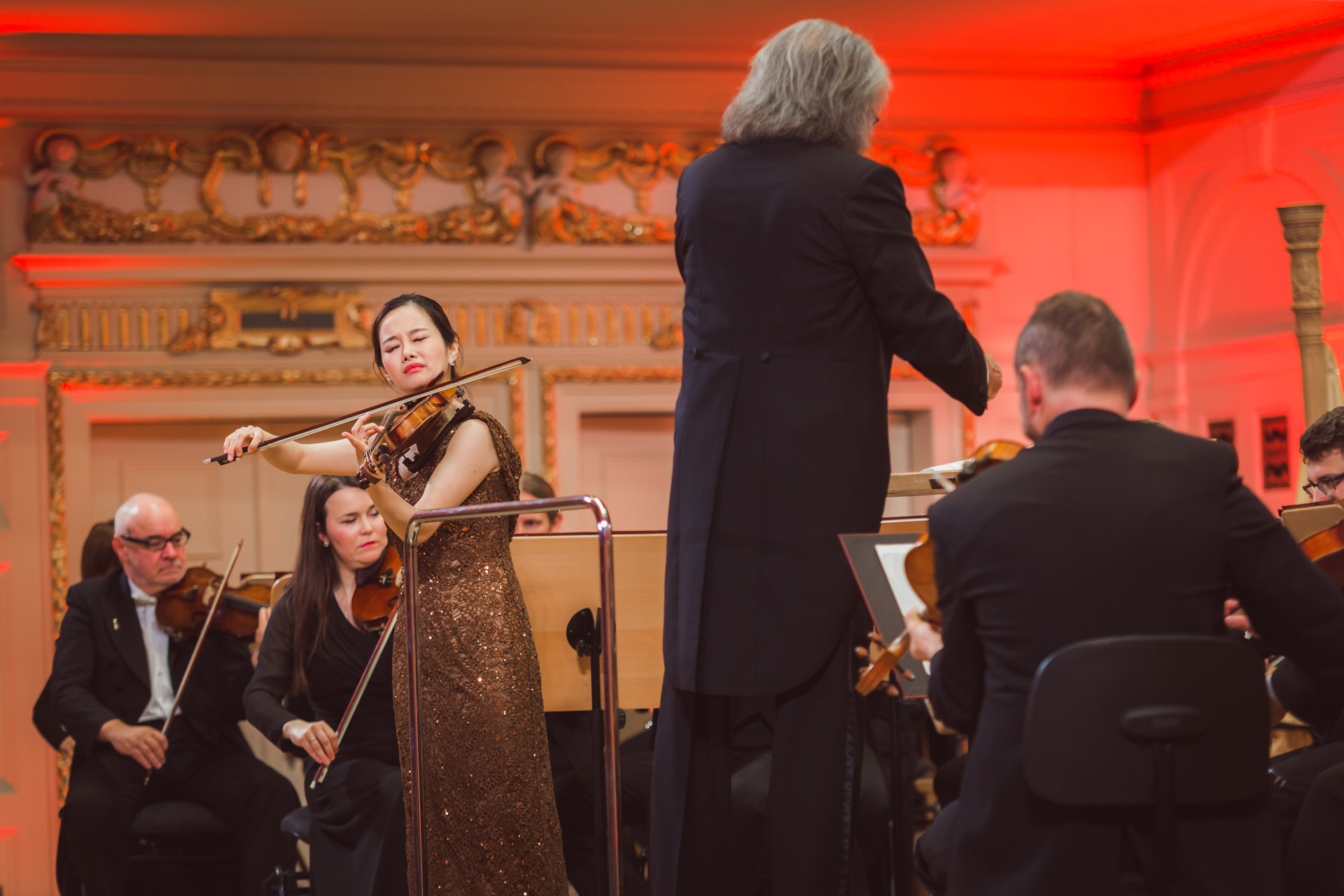 Bomsori Kim (Korea) - Stage 4, part 1 - 15th International H. Wieniawski Violin Competition BINAURAL | use headphones
więcej >>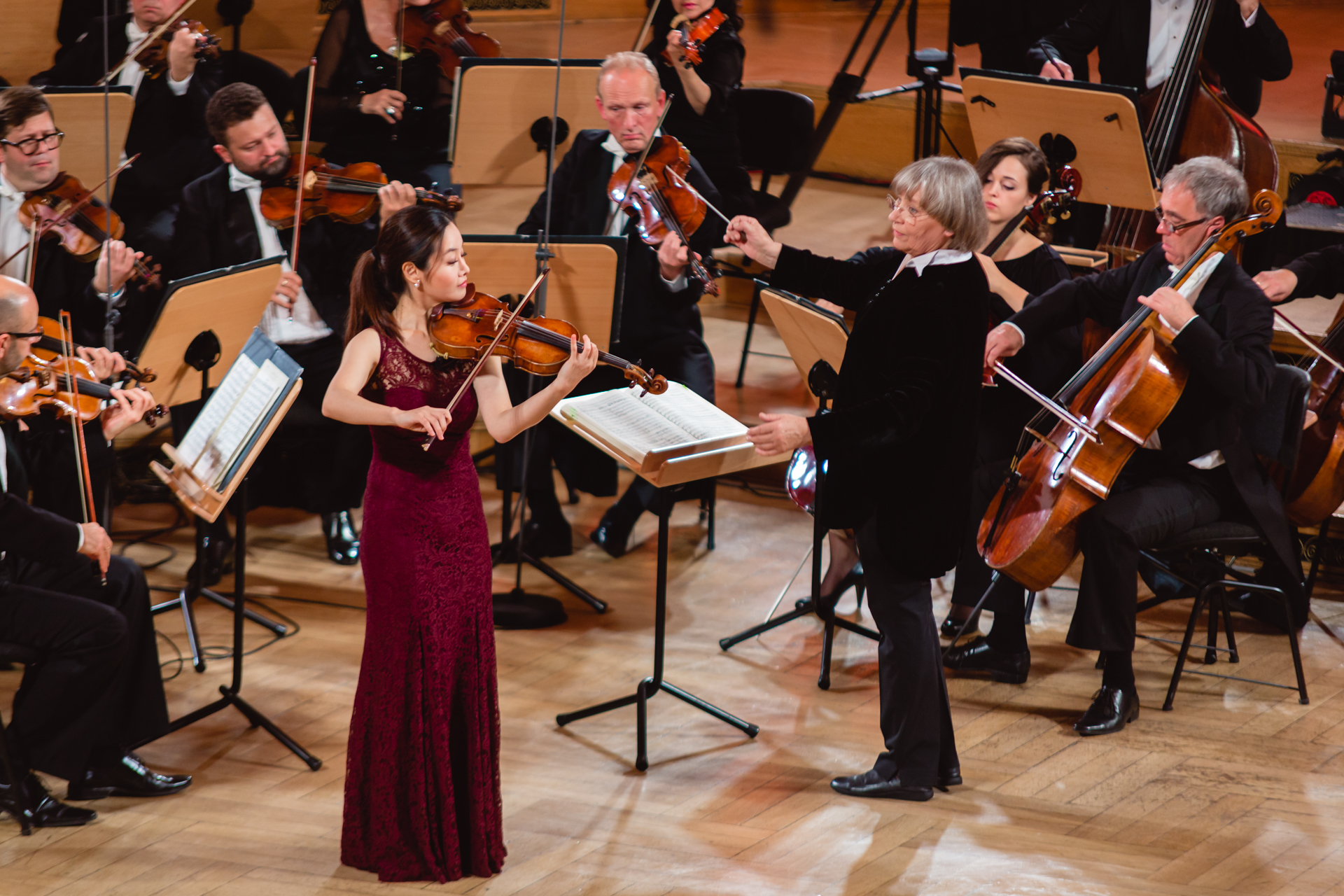 Bomsori Kim (Korea) - Stage 3 - 15th International H. Wieniawski Violin Competition STEREO
więcej >>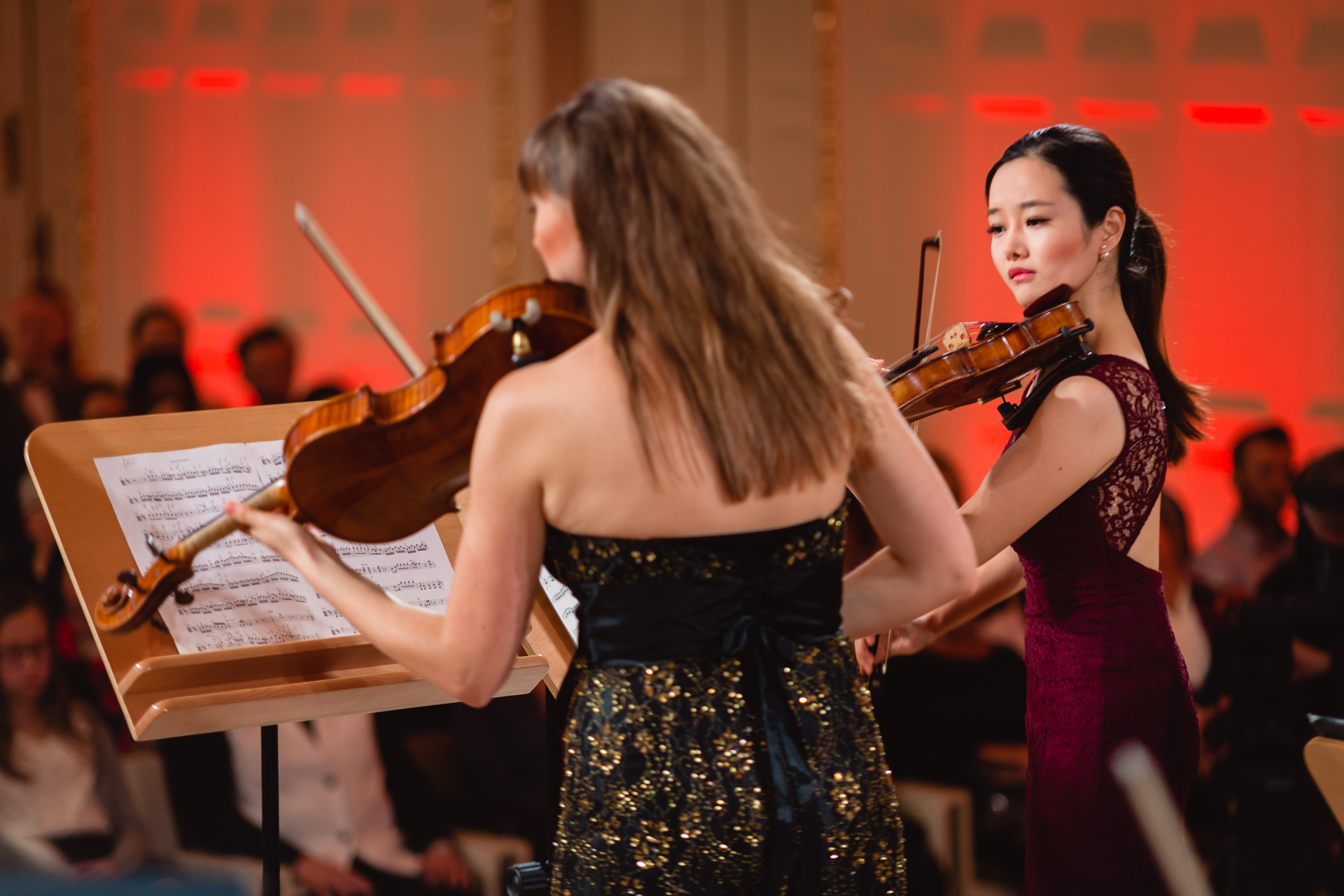 Bomsori Kim (Korea) - Stage 3 - International H. Wieniawski Violin Competition BINAURAL | use headphones
więcej >>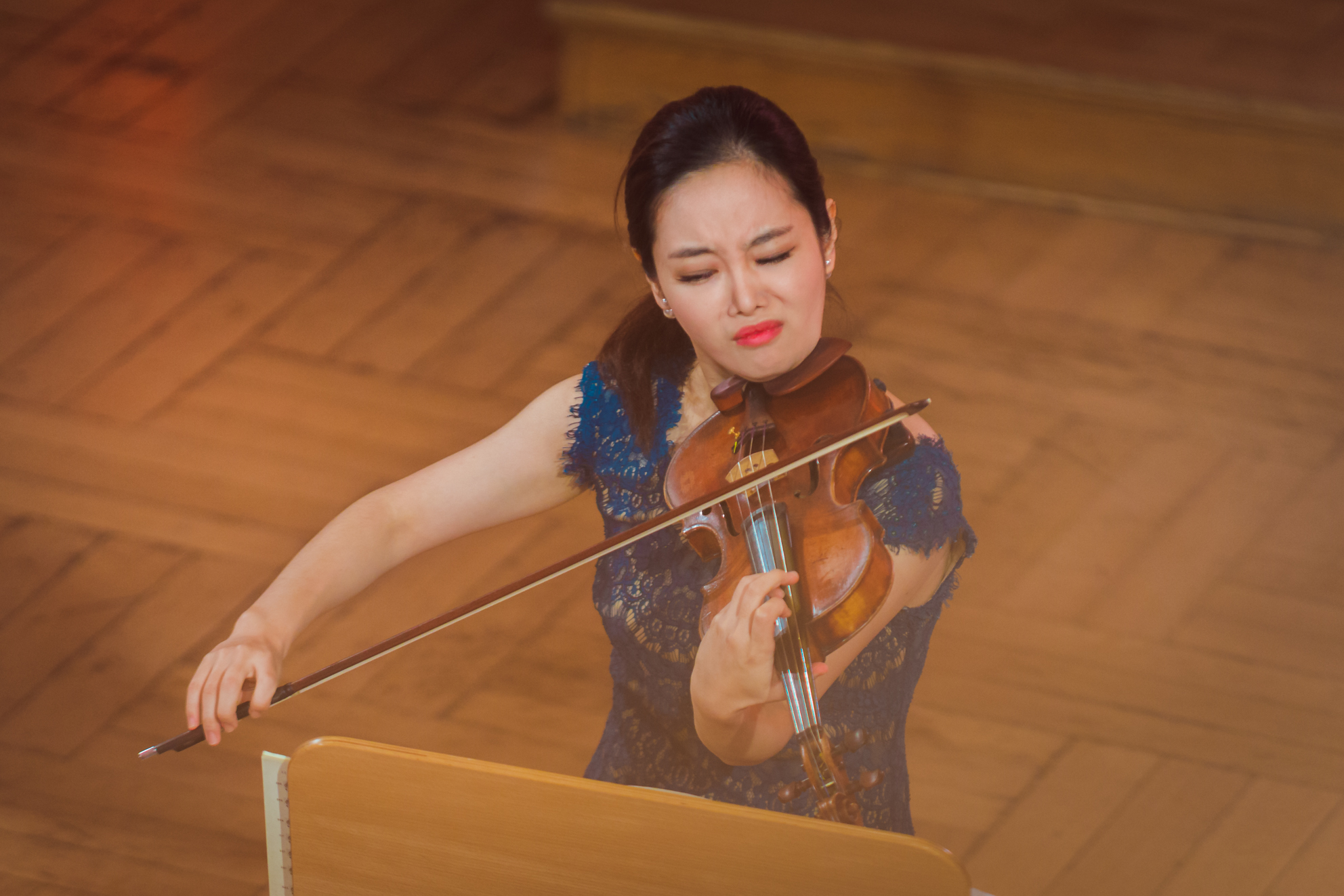 Bomsori Kim (Korea) - Stage 2 - 15th International H. Wieniawski Violin Competition STEREO
więcej >>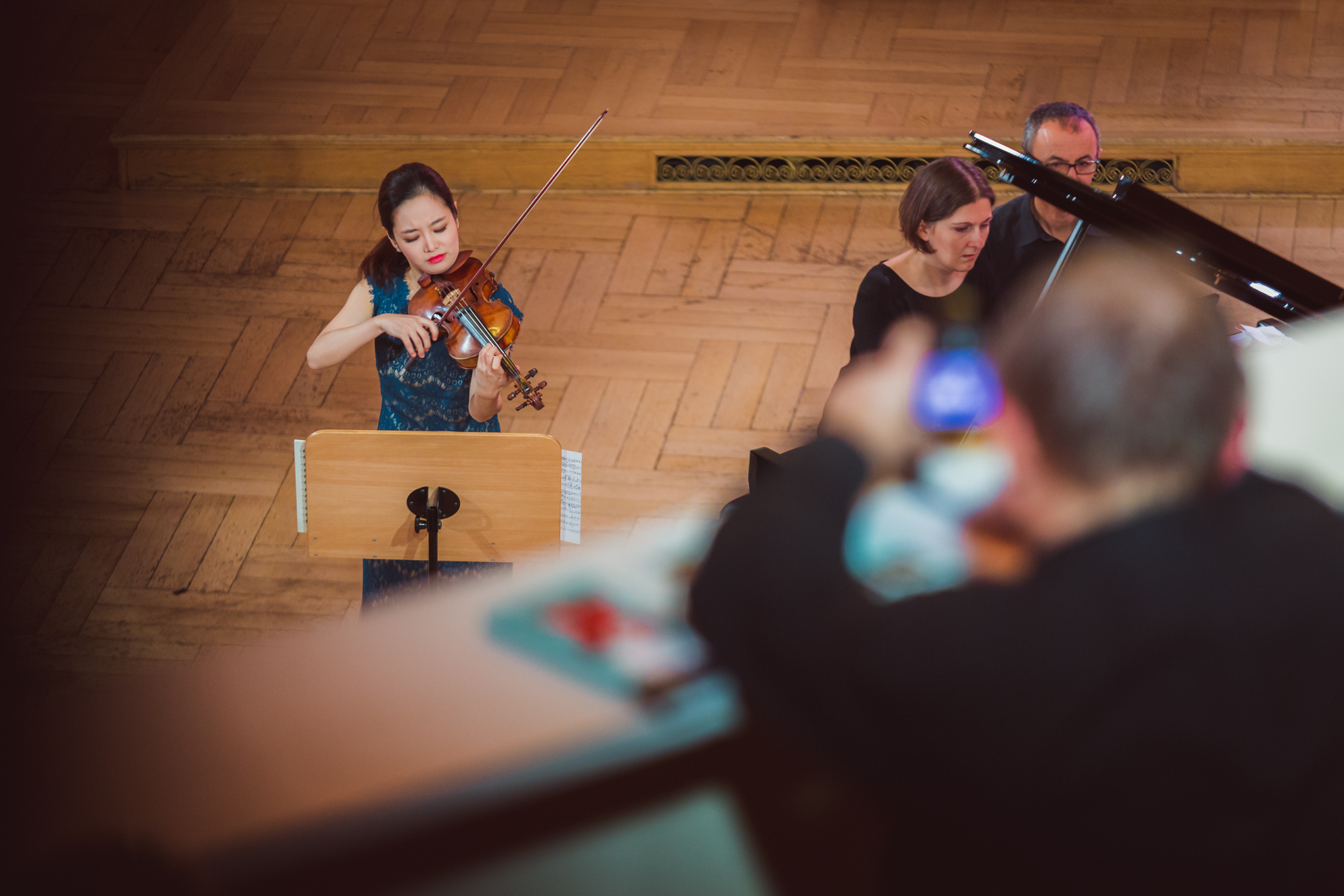 Bomsori Kim (Korea) - Stage 2 - 15th International H. Wieniawski Violin Competition BINAURAL | use headphones
więcej >>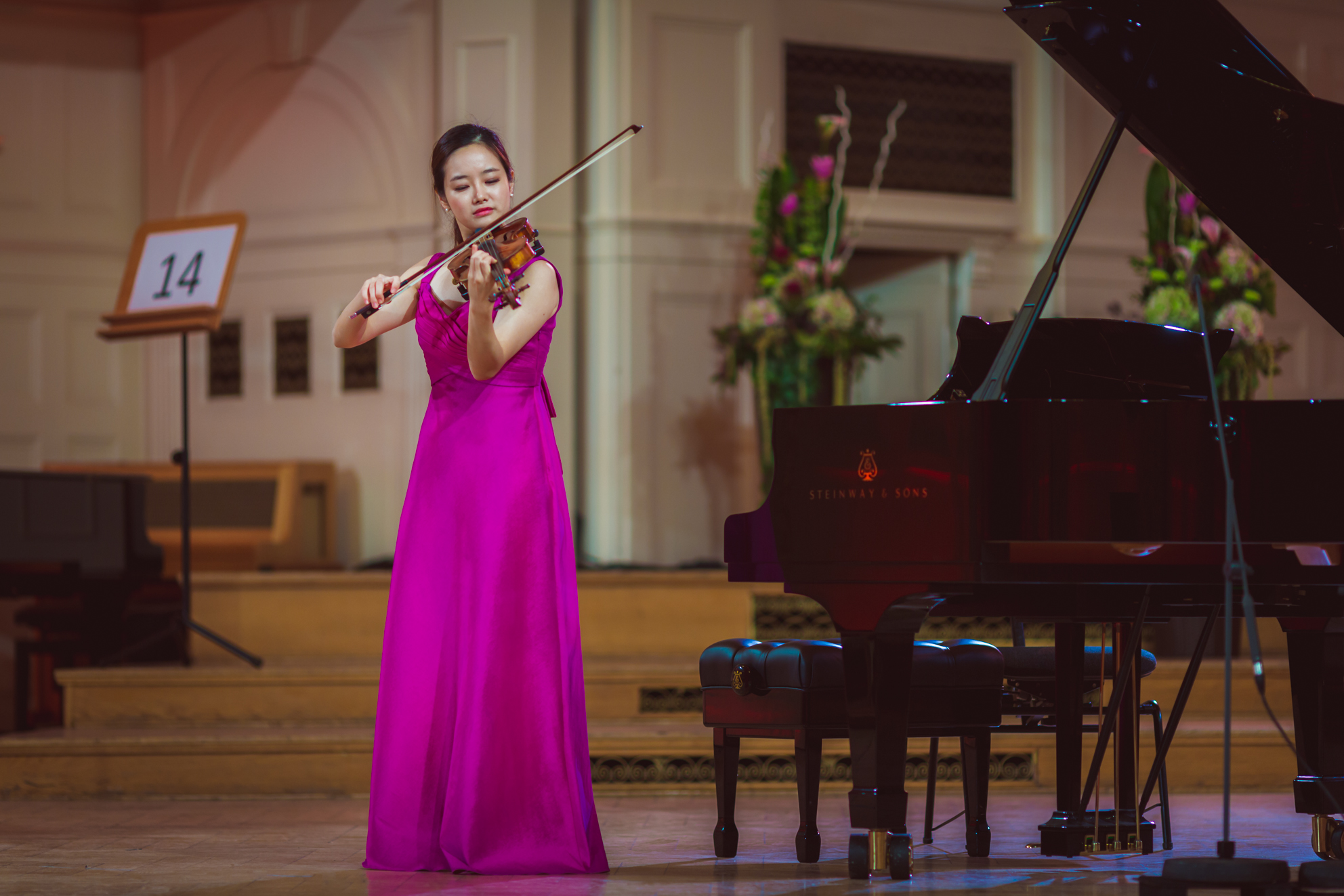 Bomsori Kim (Korea) - Stage 1 - 15th International H. Wieniawski Violin Competition STEREO
więcej >>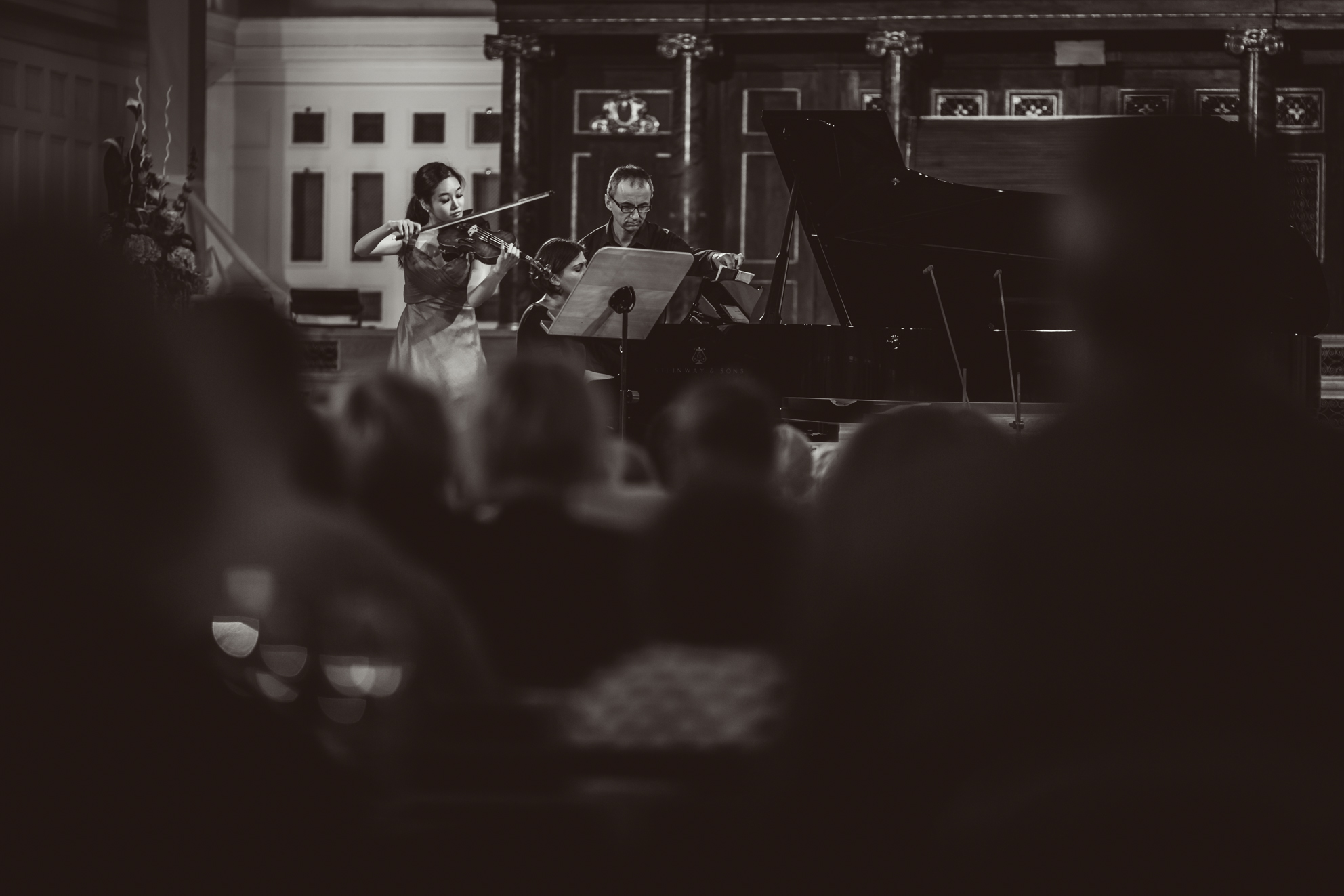 Bomsori Kim (Korea) - Stage 1 - 15th International H. Wieniawski Violin Competition BINAURAL | use headphones
więcej >>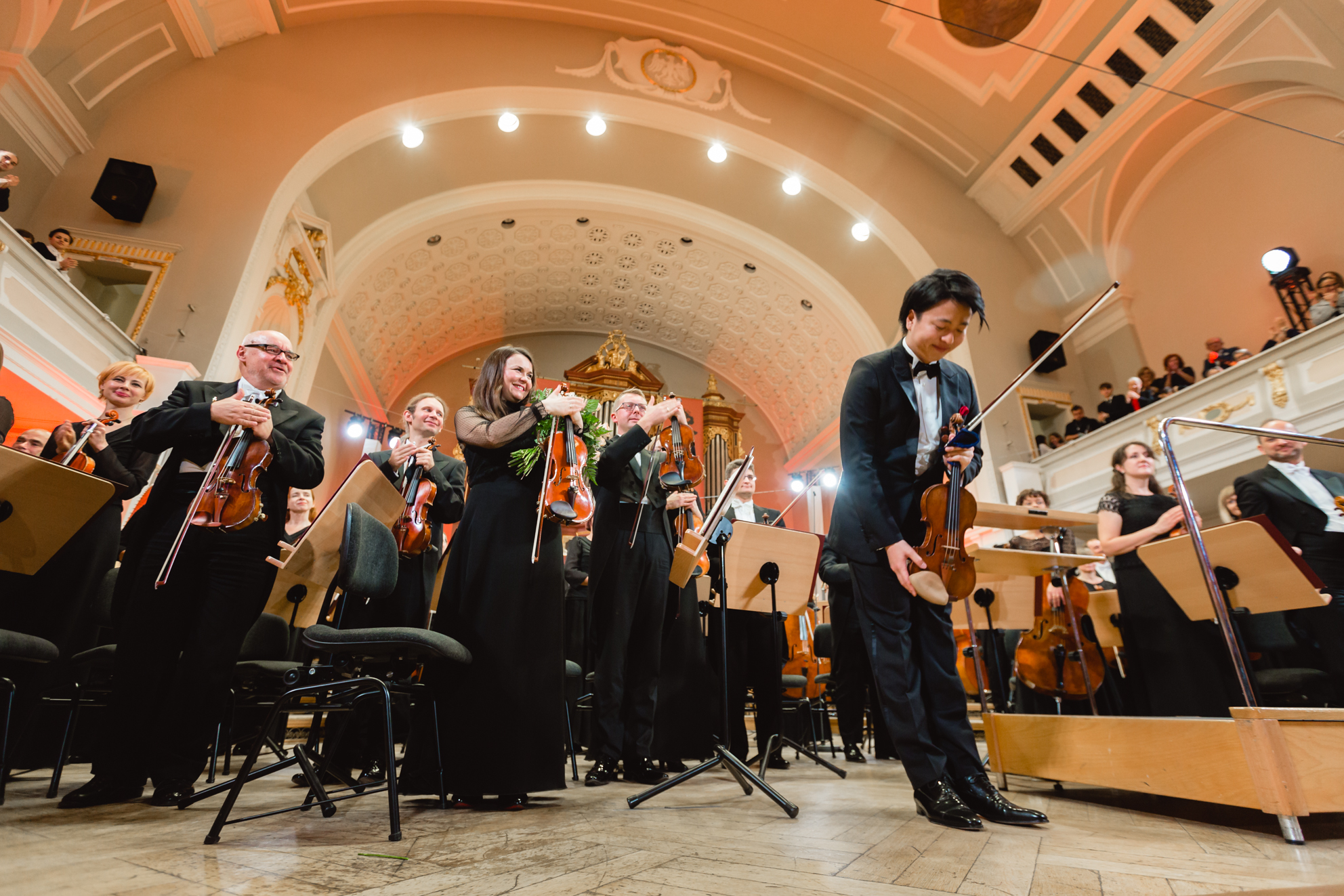 Seiji Okamoto (Japan) - Stage 4, part 2 - 15th International H. Wieniawski Violin Competition STEREO
więcej >>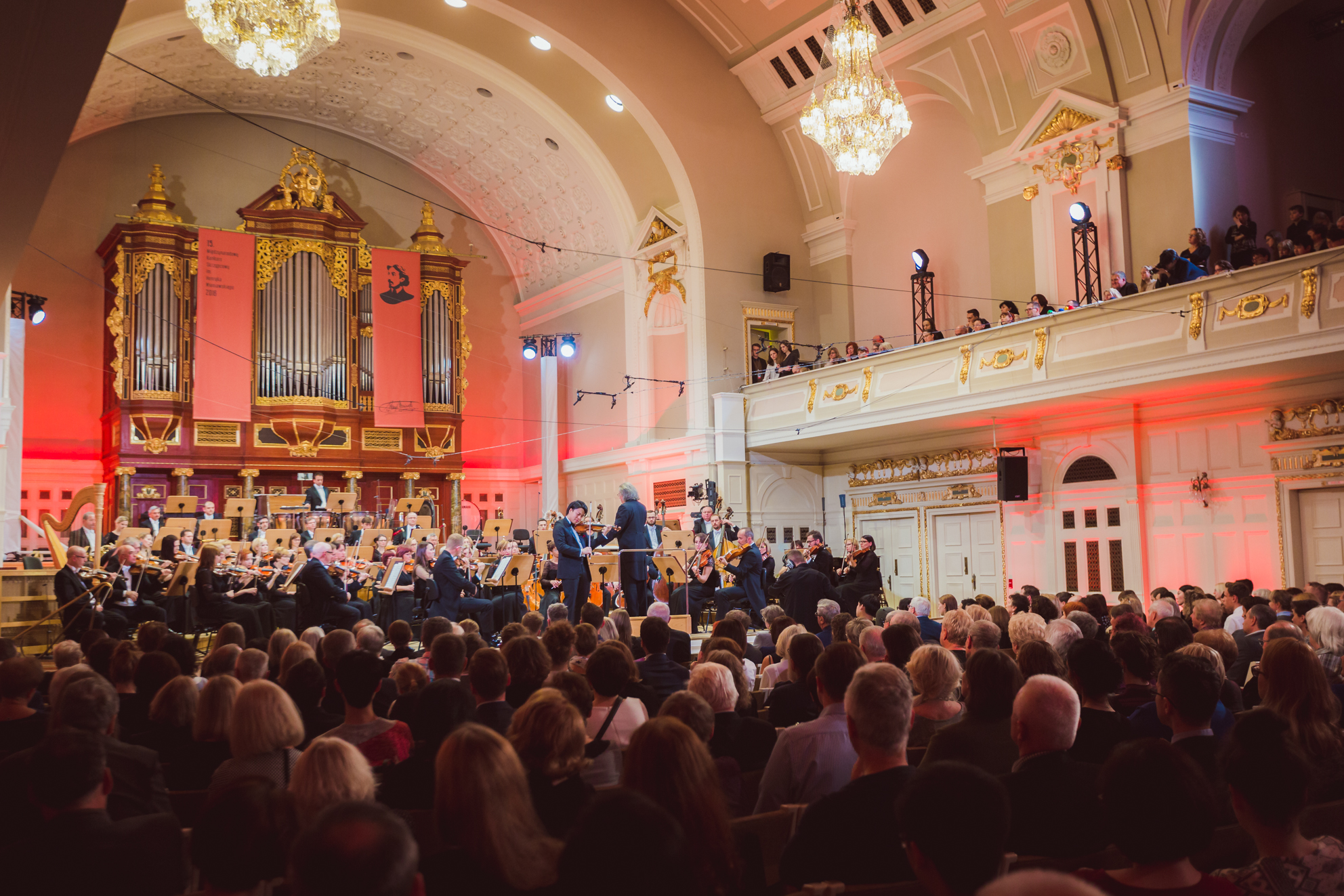 Seiji Okamoto (Japan) - Stage 4, part 2 - 15th International H. Wieniawski Violin Competition BINAURAL | use headphones
więcej >>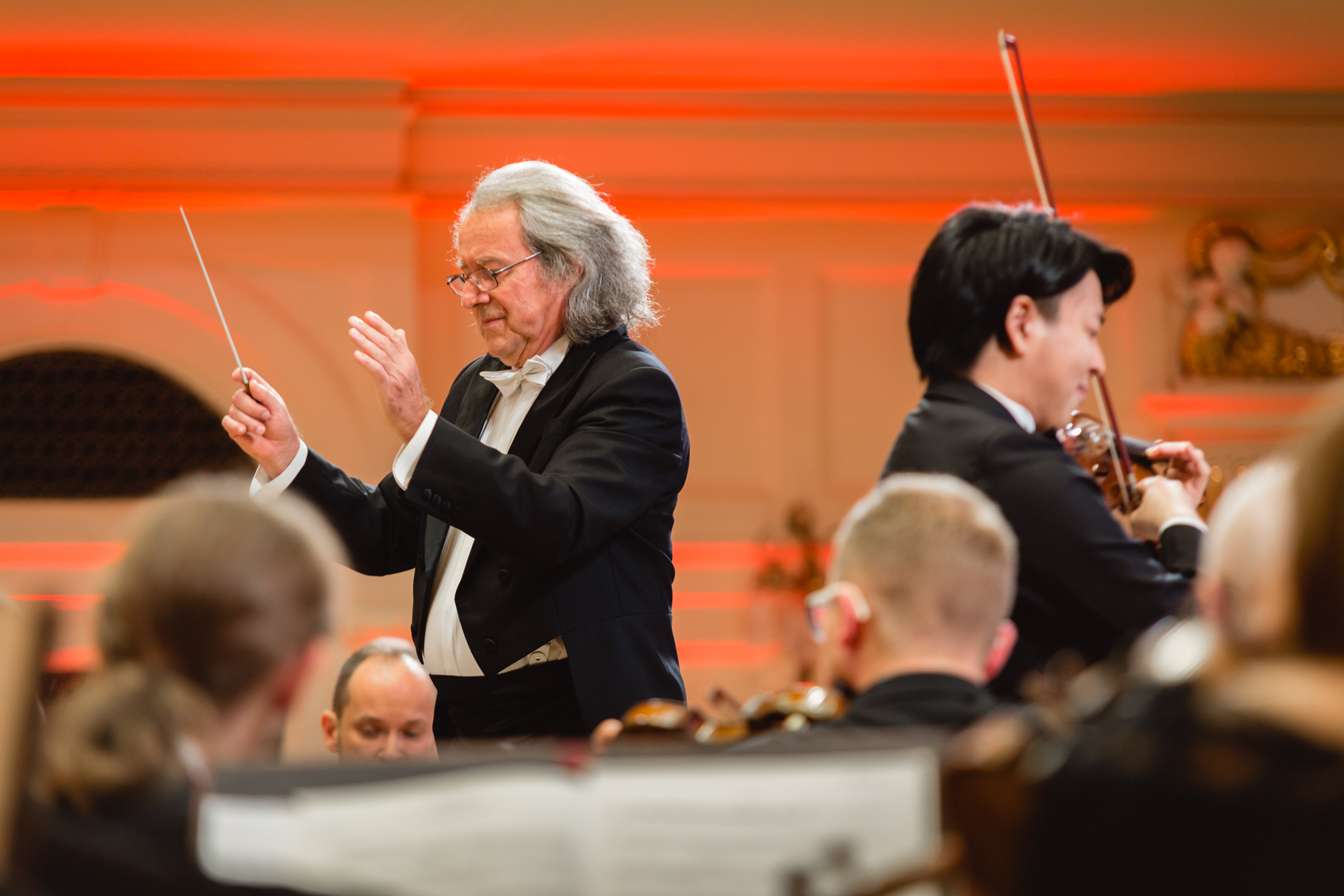 Seiji Okamoto (Japan) - Stage 4, part 1 - 15th International H. Wieniawski Violin Competition STEREO
więcej >>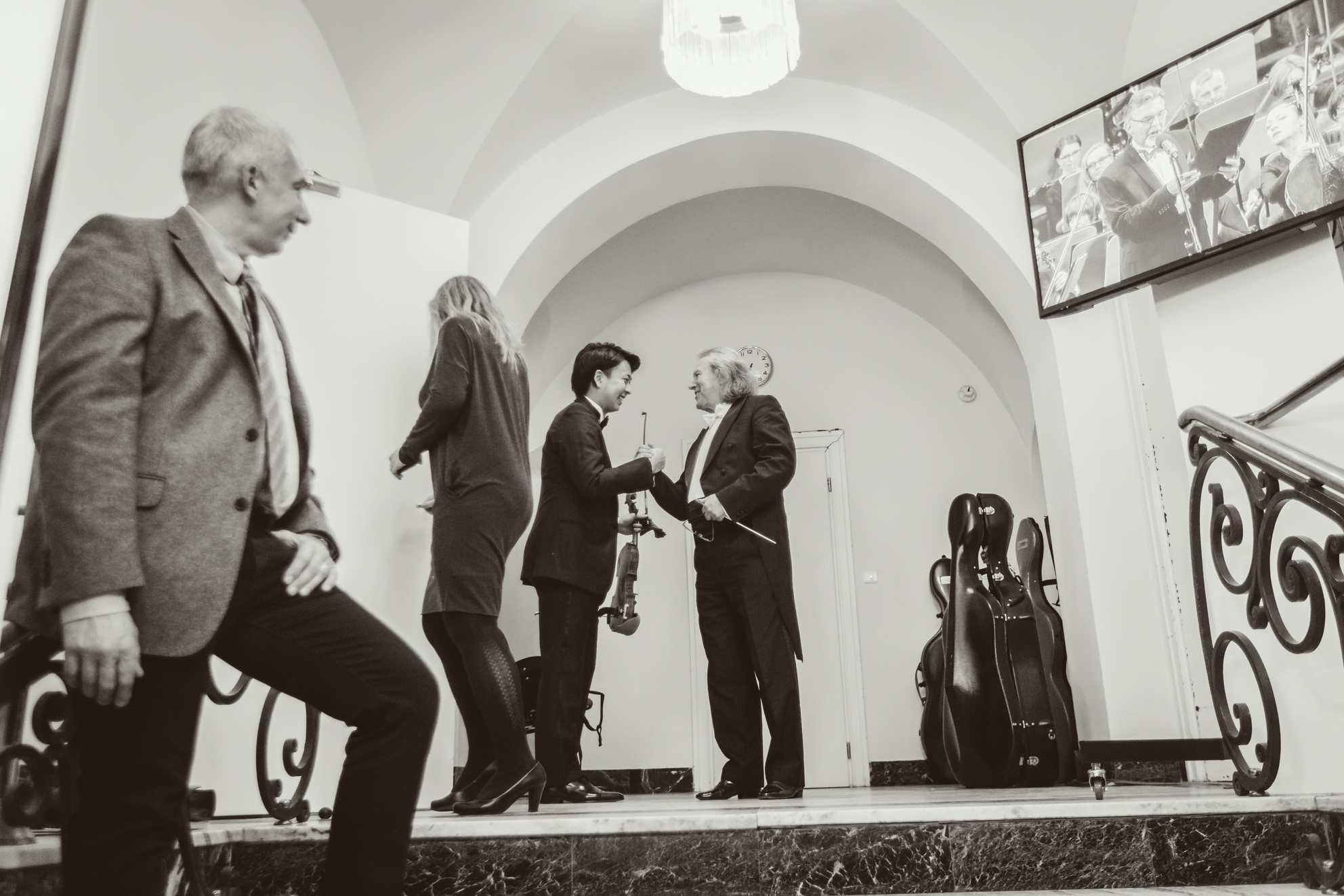 Seiji Okamoto (Japan) - Stage 4, part 1- 15th International H. Wieniawski Violin Competition BINAURAL | use headphones
więcej >>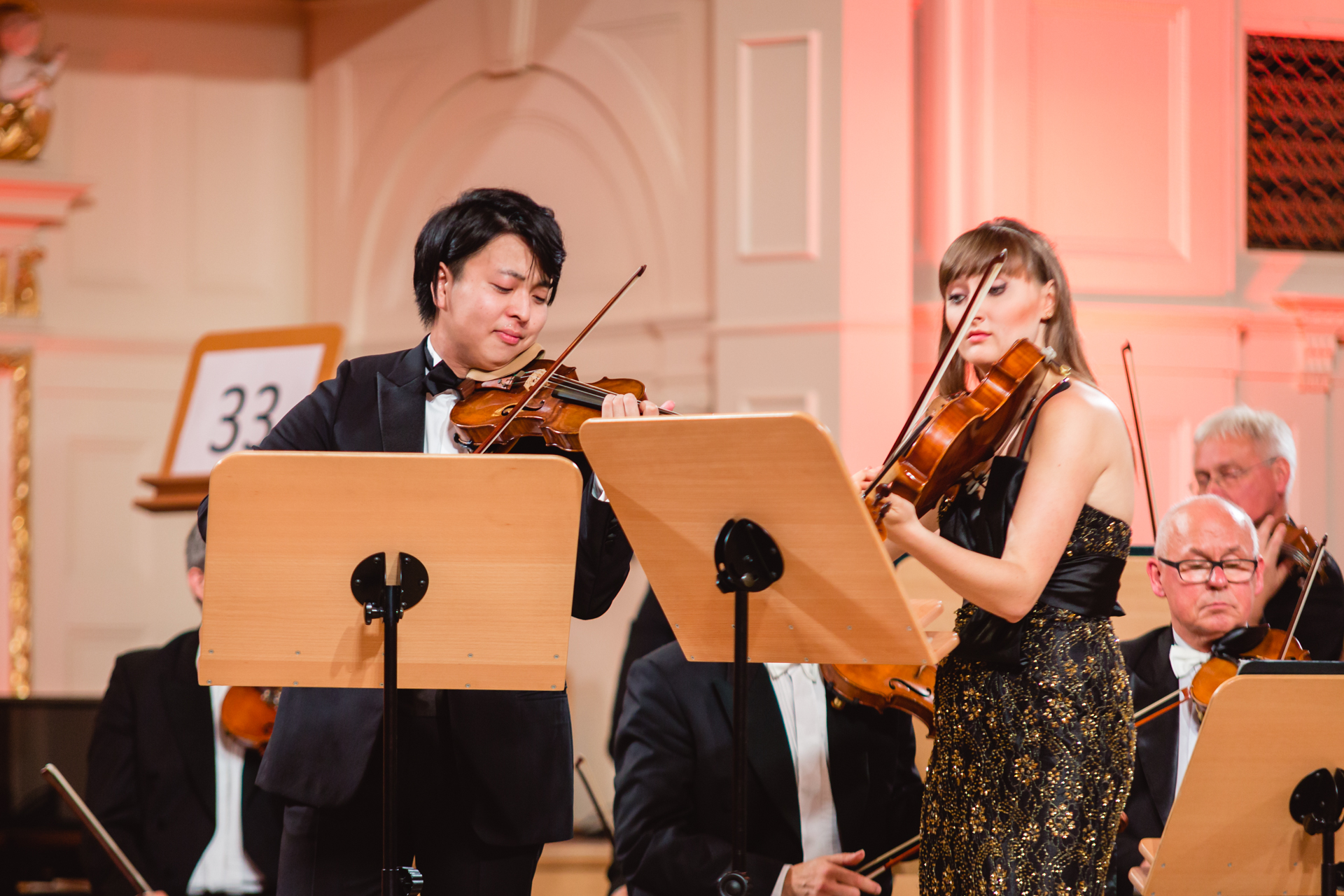 Seiji Okamoto (Japan) - Stage 3 - 15th International H. Wieniawski Violin Competition STEREO
więcej >>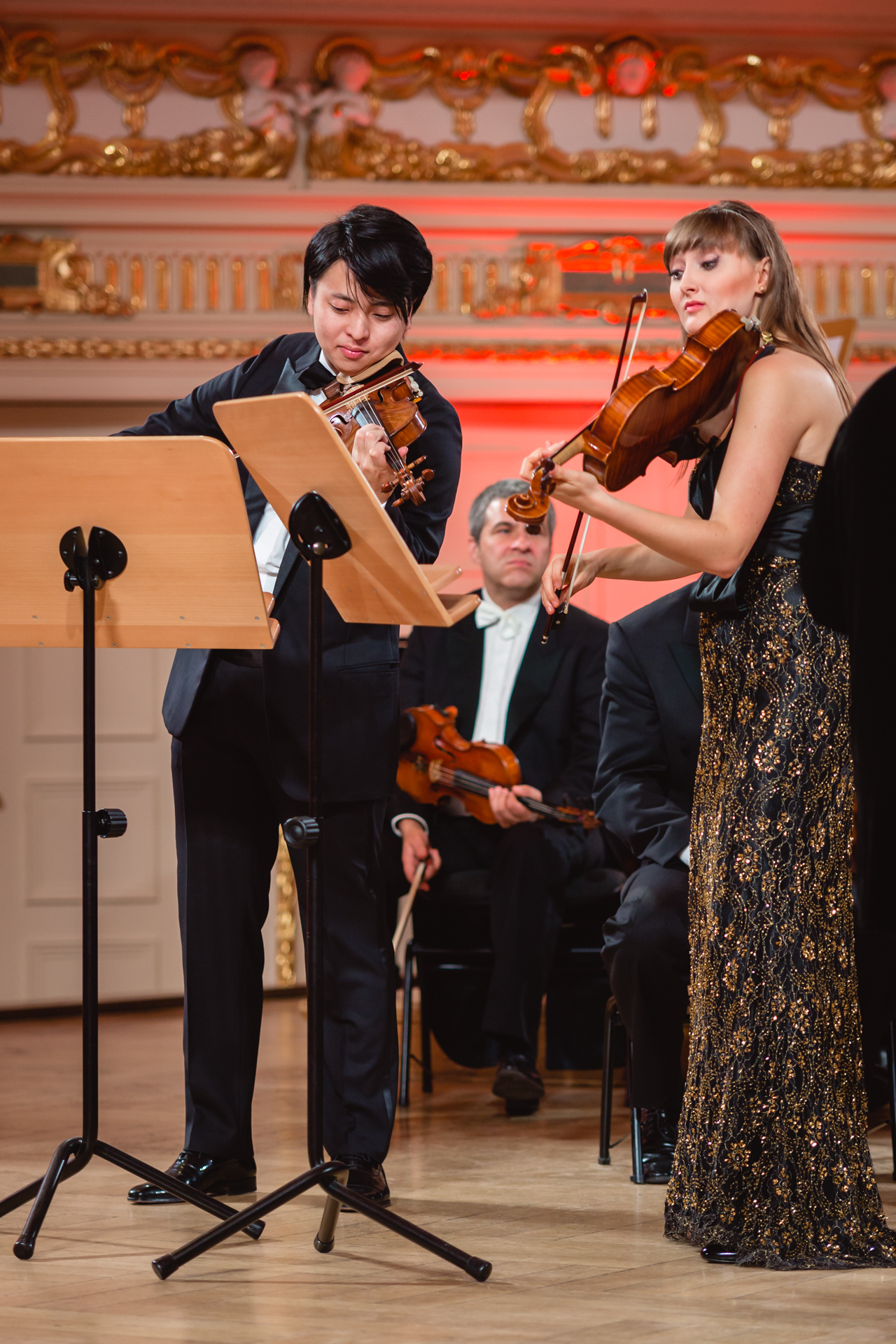 Seiji Okamoto (Japan) - Stage 3 - 15th International H. Wieniawski Violin Competition BINAURAL | use headphones
więcej >>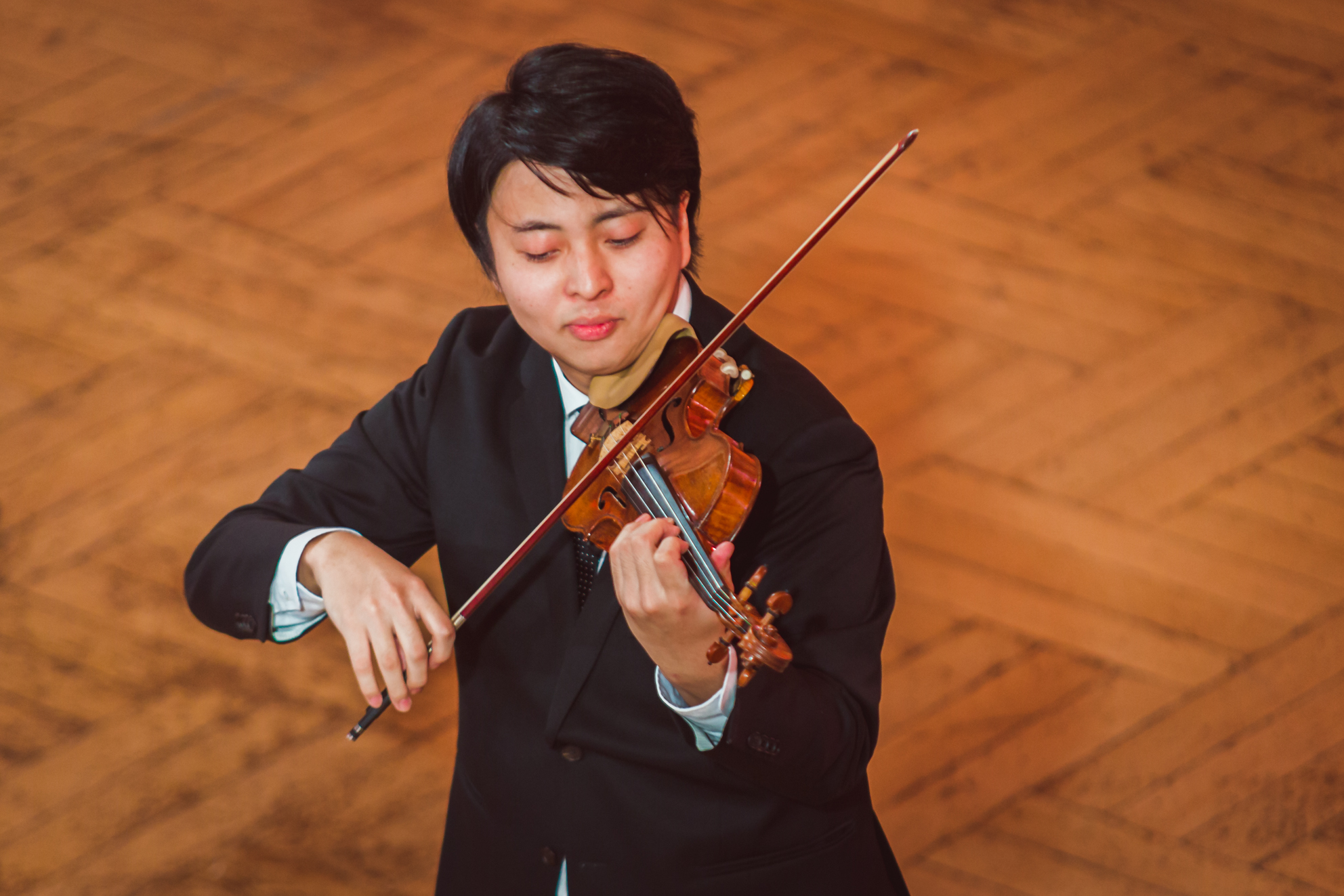 Seiji Okamoto (Japan) - Stage 2 - 15th International H. Wieniawski Violin Competition STEREO
więcej >>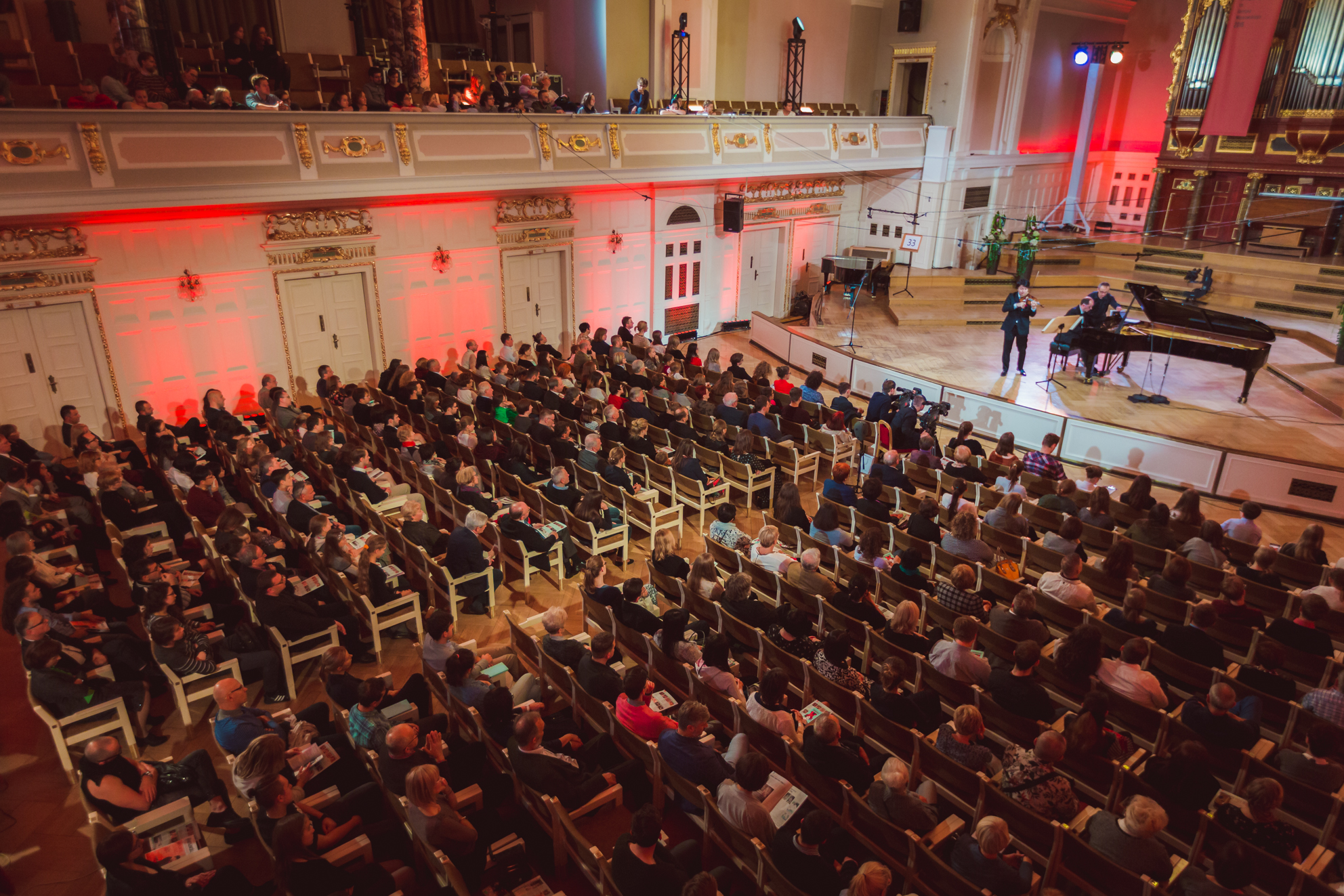 Seiji Okamoto (Japan) - Stage 2 - 15th International H. Wieniawski Violin Competition BINAURAL | use headphones
więcej >>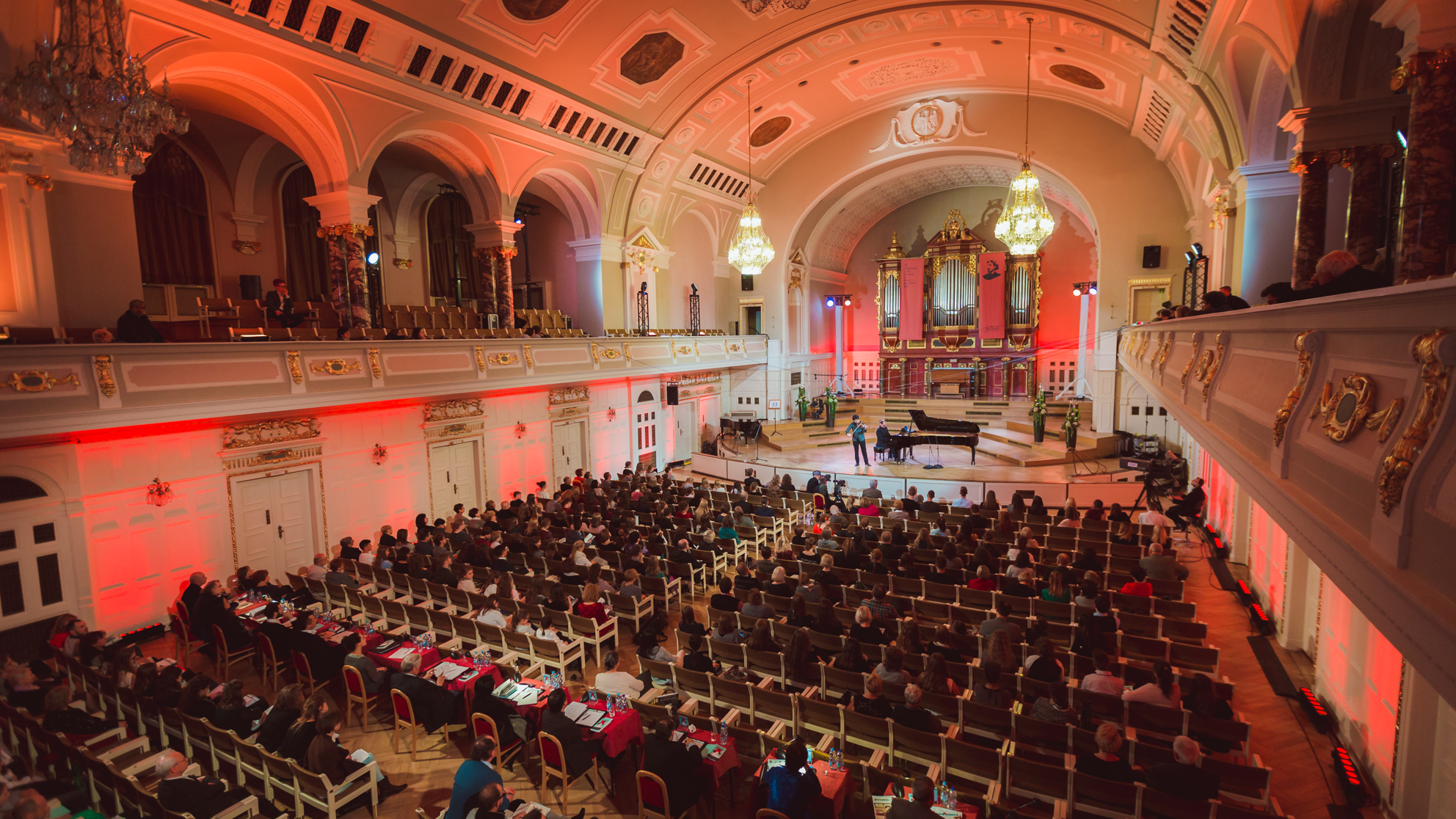 Seiji Okamoto (Japan) - Stage 1 - 15th International H. Wieniawski Violin Competition STEREO
więcej >>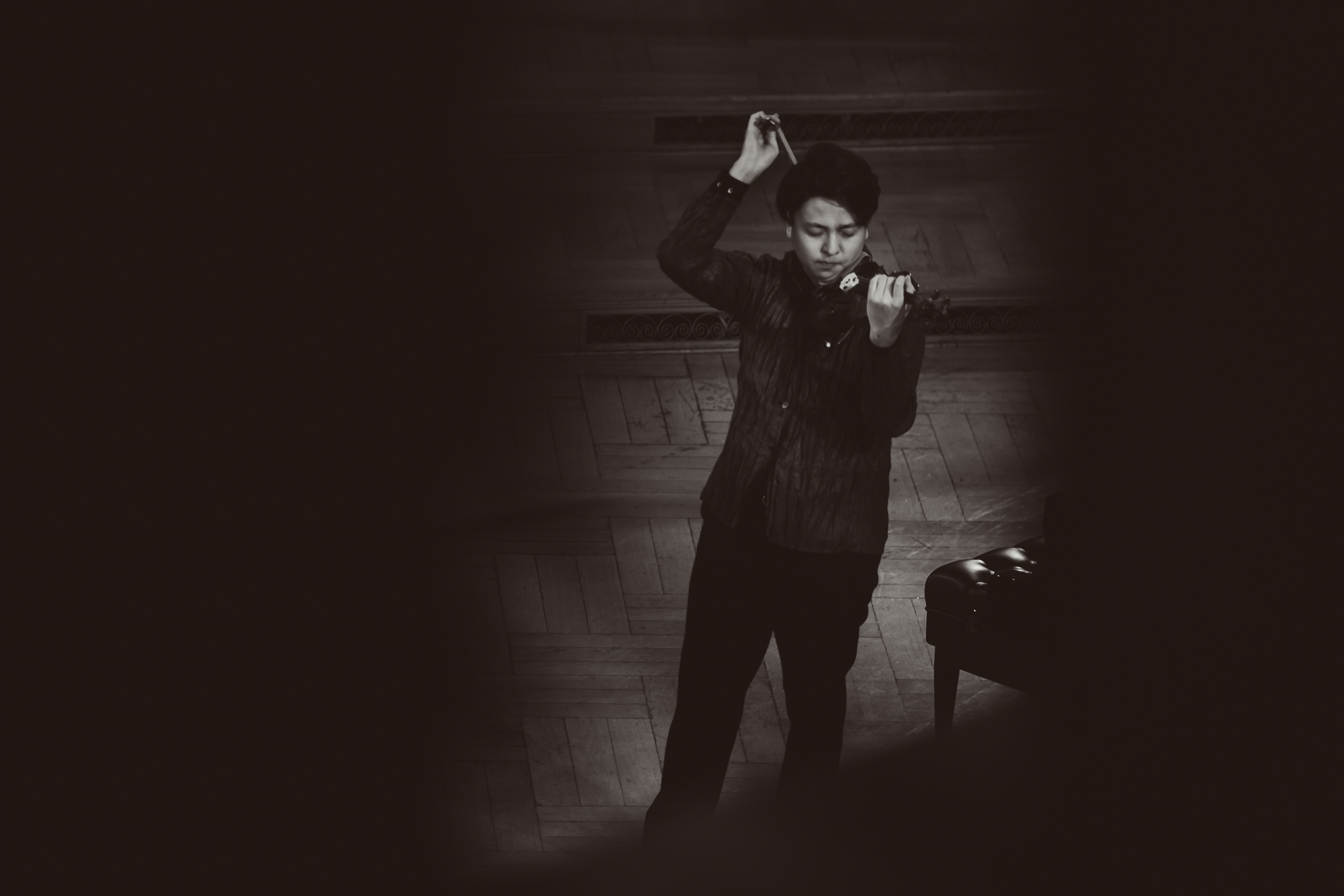 Seiji Okamoto (Japan) - Stage 1 - 15th International H. Wieniawski Violin Competition BINAURAL | use headphones
więcej >>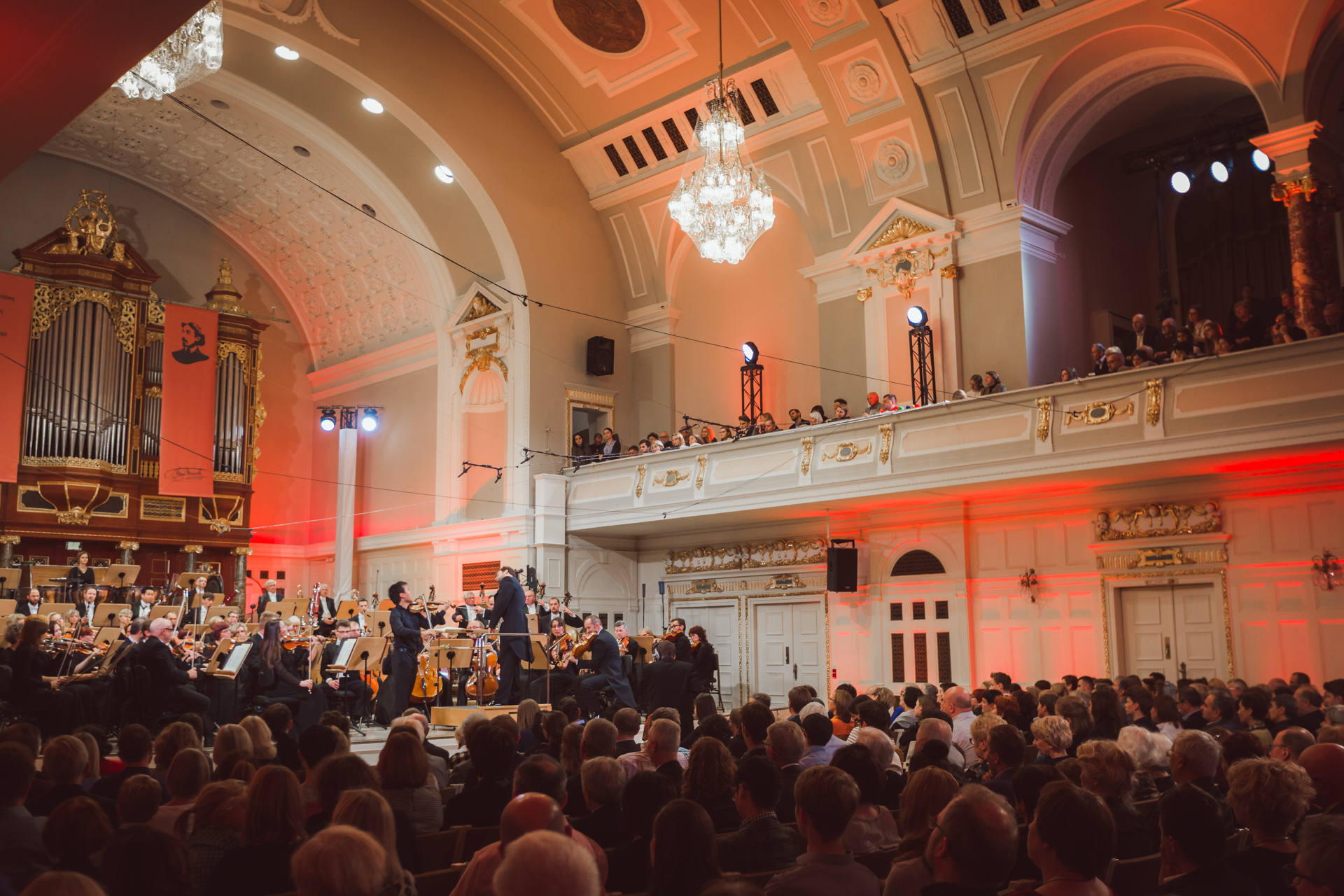 Luke Hsu (USA) - Stage 4, part 2 - 15th International H. Wieniawski Violin Competition STEREO
więcej >>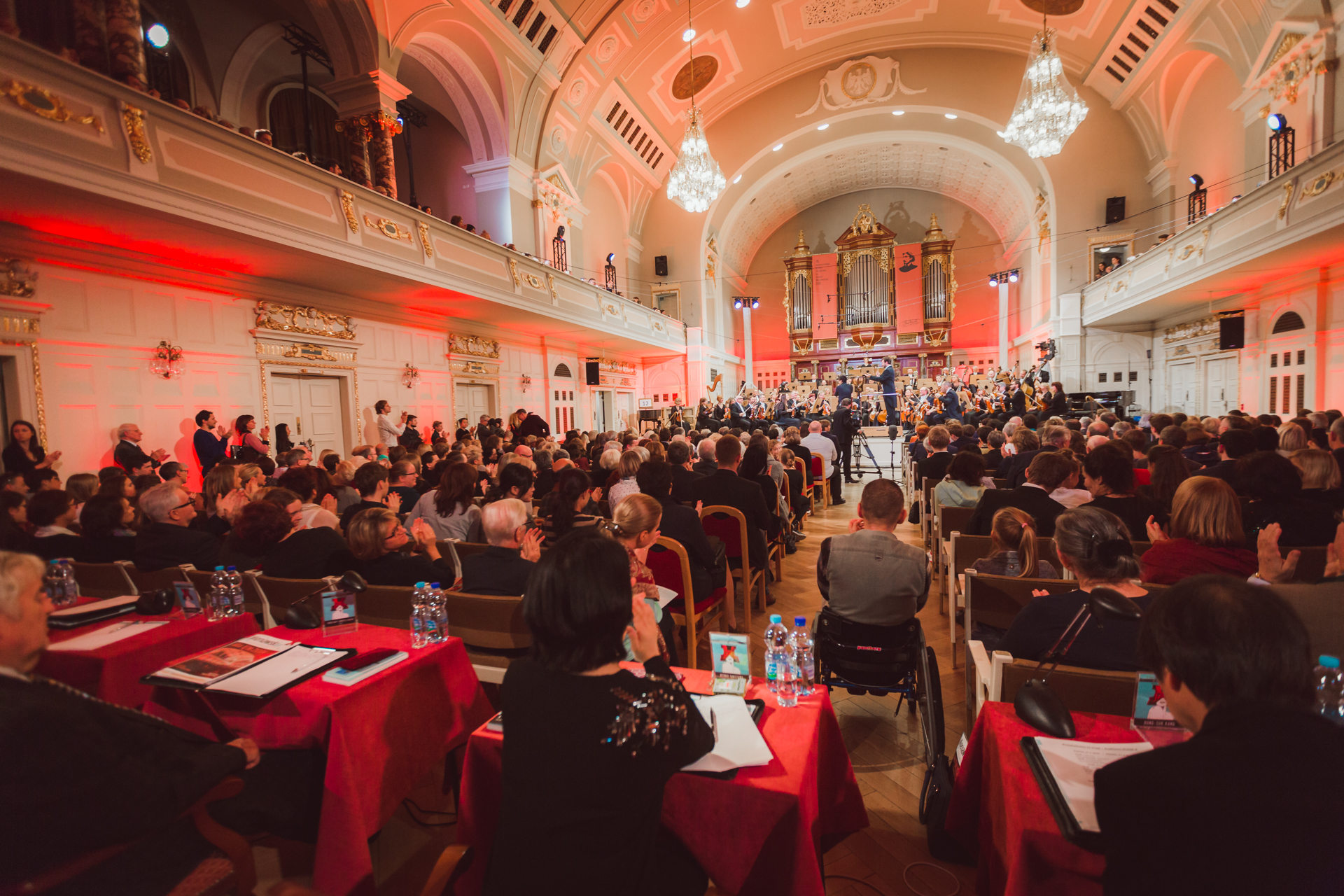 Luke Hsu (USA) - Stage 4, part 2 - 15th International H. Wieniawski Violin Competition BINAURAL | use headphones
więcej >>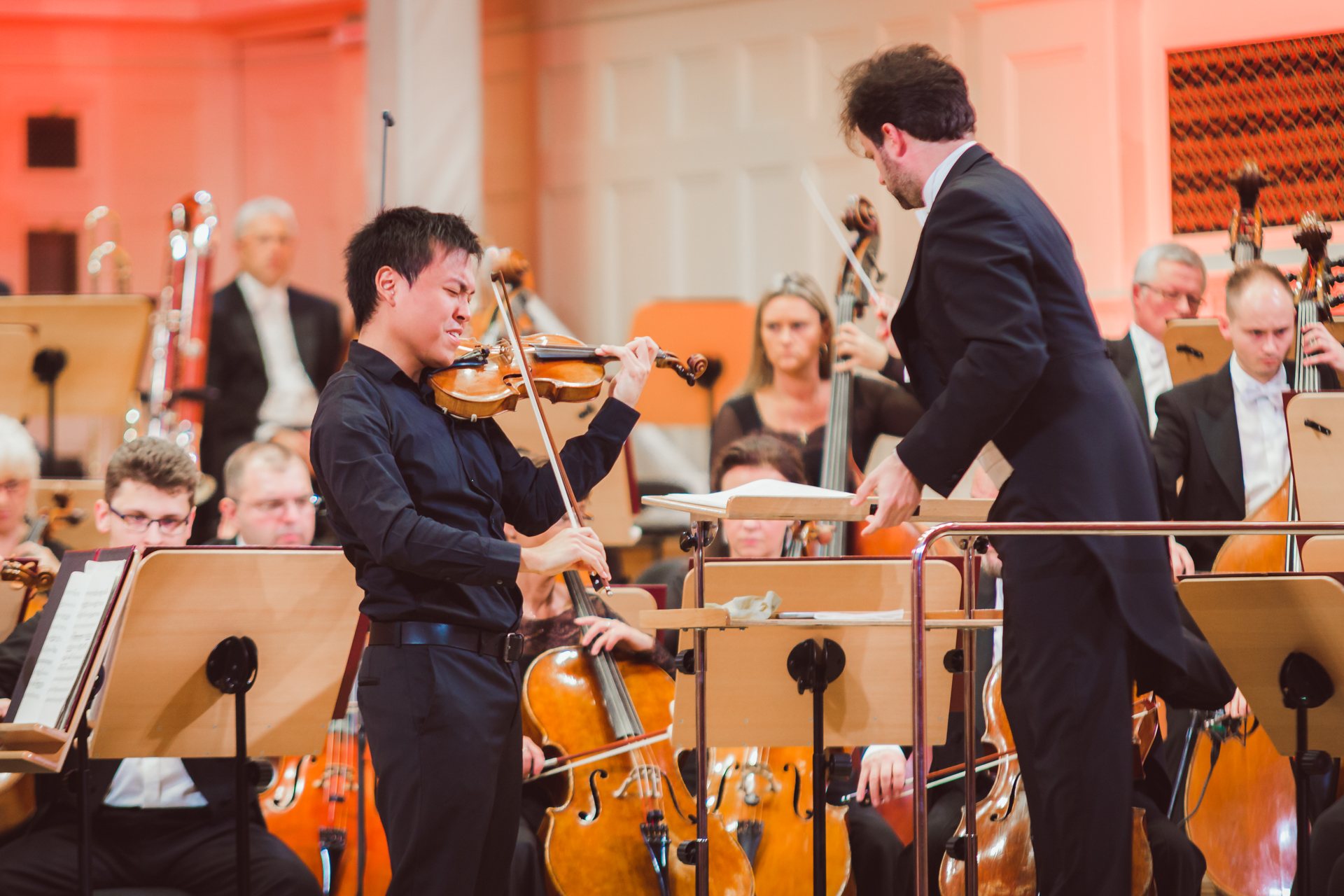 Luke Hsu (USA) - Stage 4, part 1 - 15th International H. Wieniawski Violin Competition STEREO
więcej >>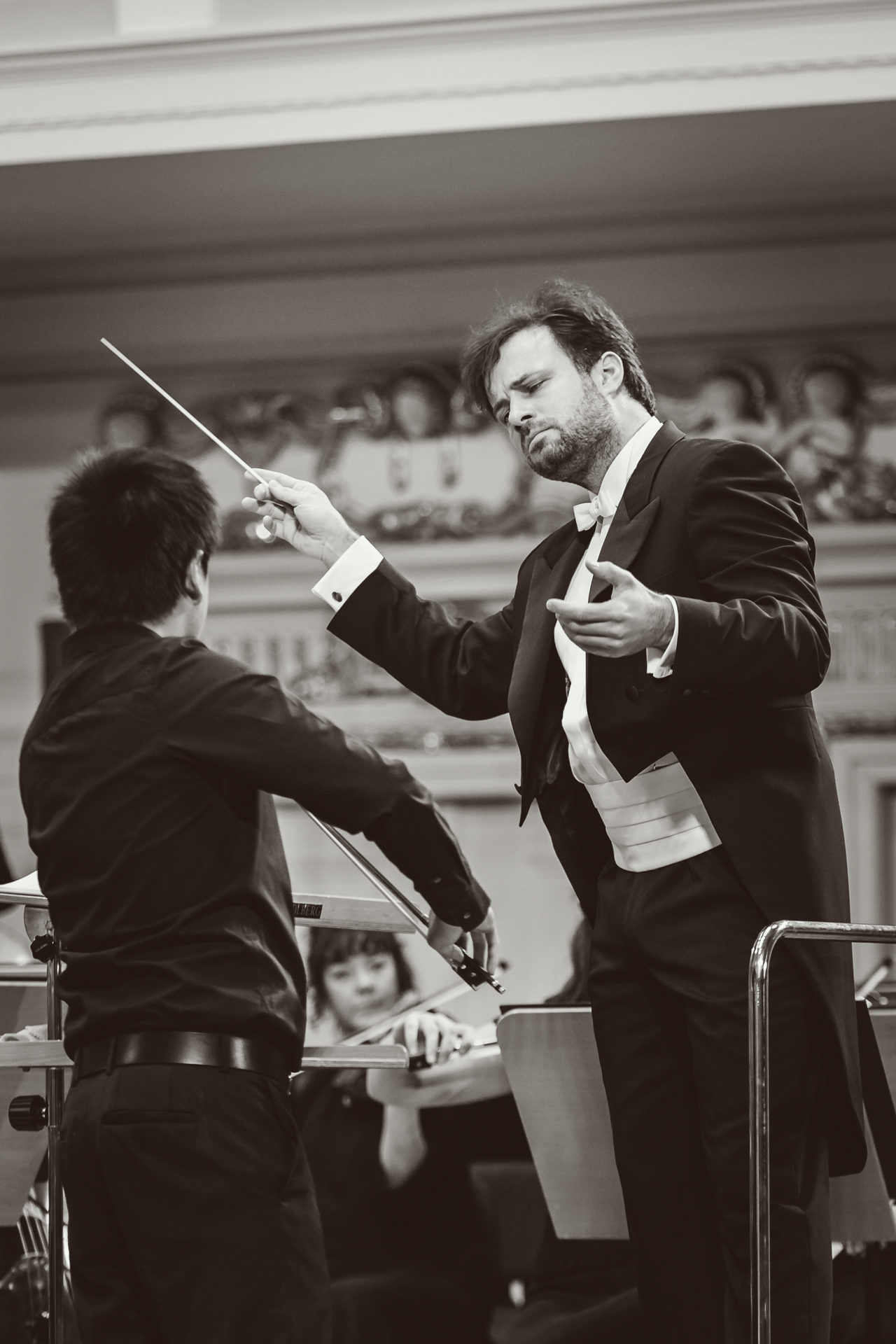 Luke Hsu (USA) - Stage 4, part 1 - 15th International H. Wieniawski Violin Competition BINAURAL | use headphones
więcej >>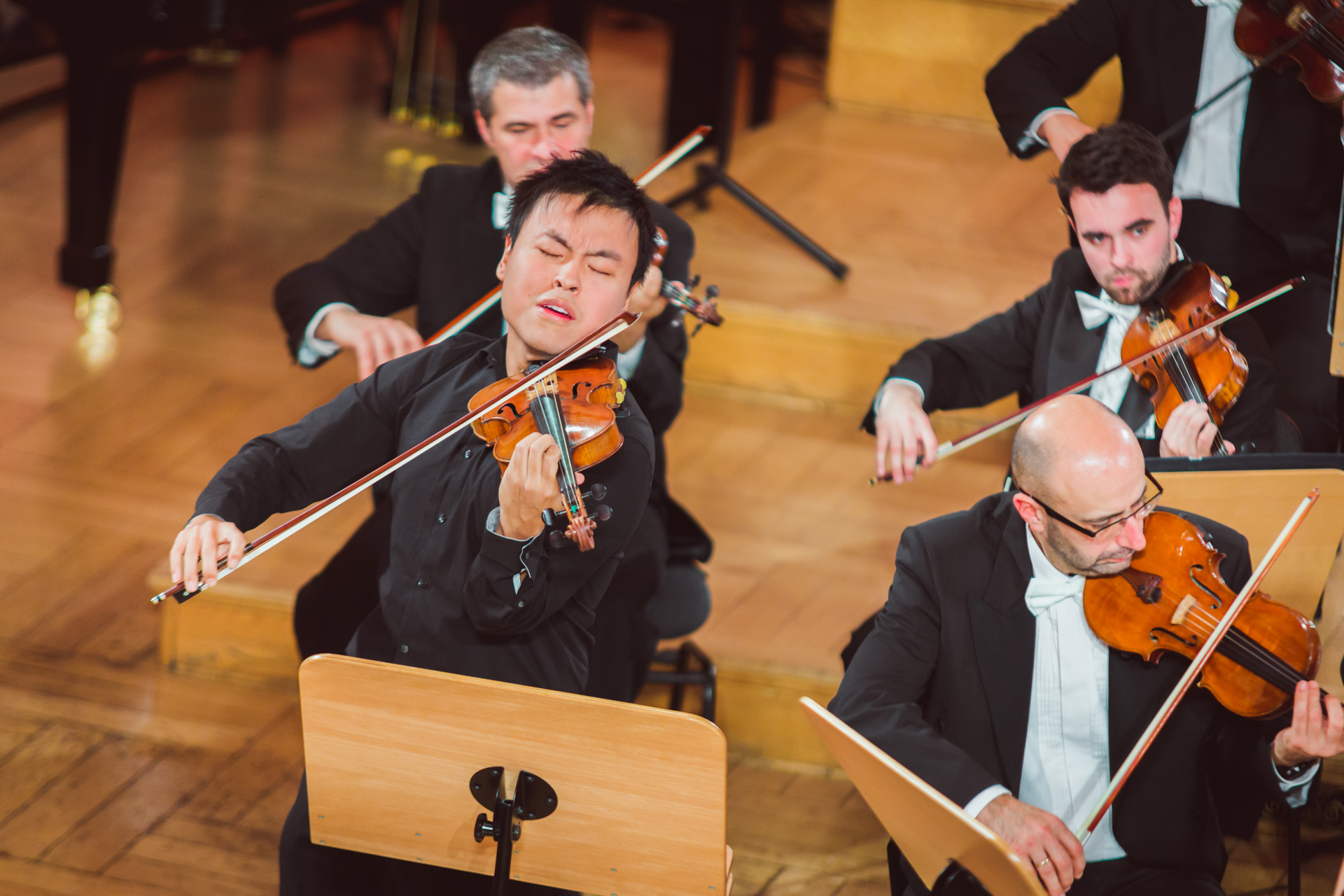 Luke Hsu (USA) - Stage 3 - 15th International H. Wieniawski Violin Competition STEREO
więcej >>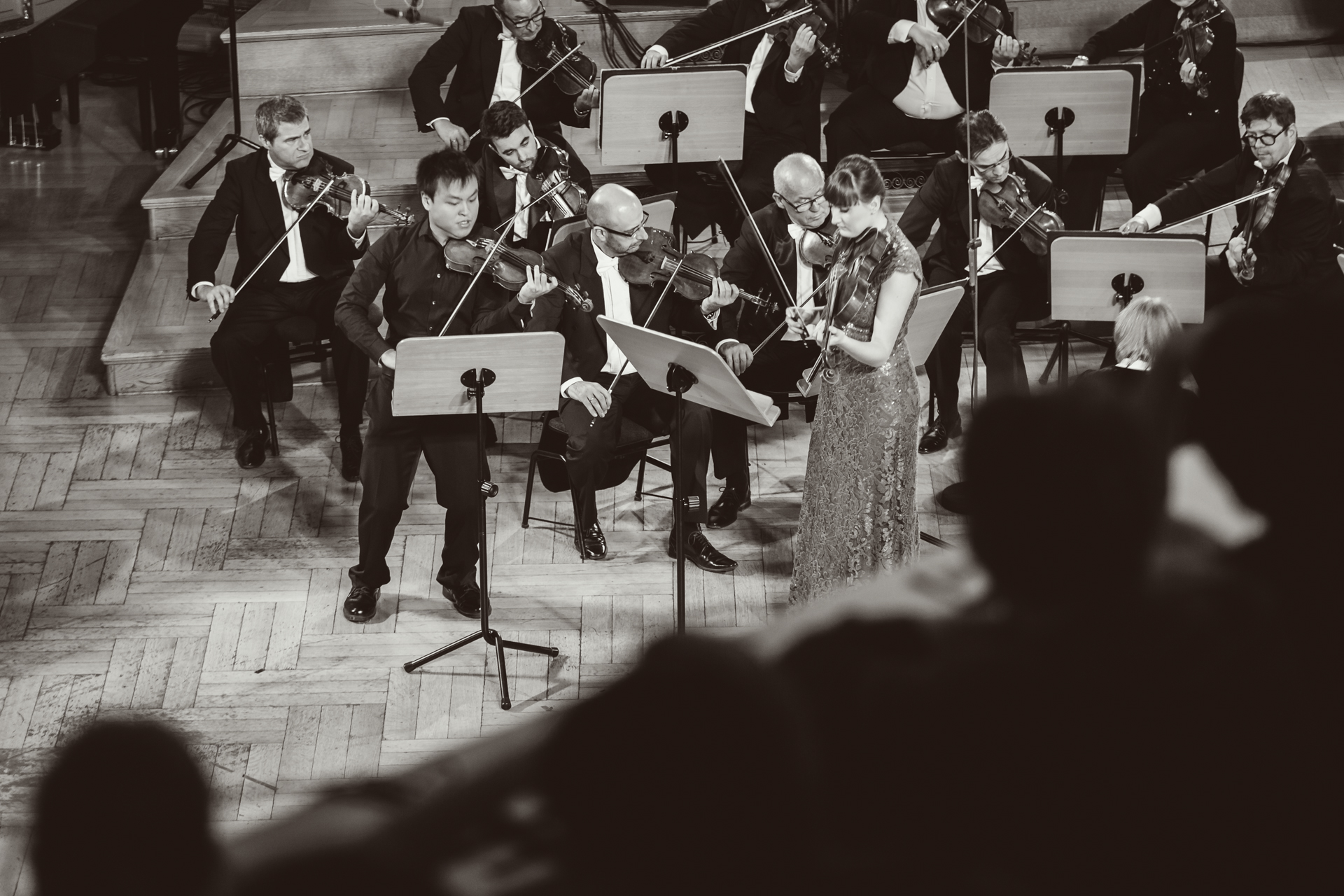 Luke Hsu (USA) - Stage 3 - 15th International H. Wieniawski Violin Competition BINAURAL | use headphones
więcej >>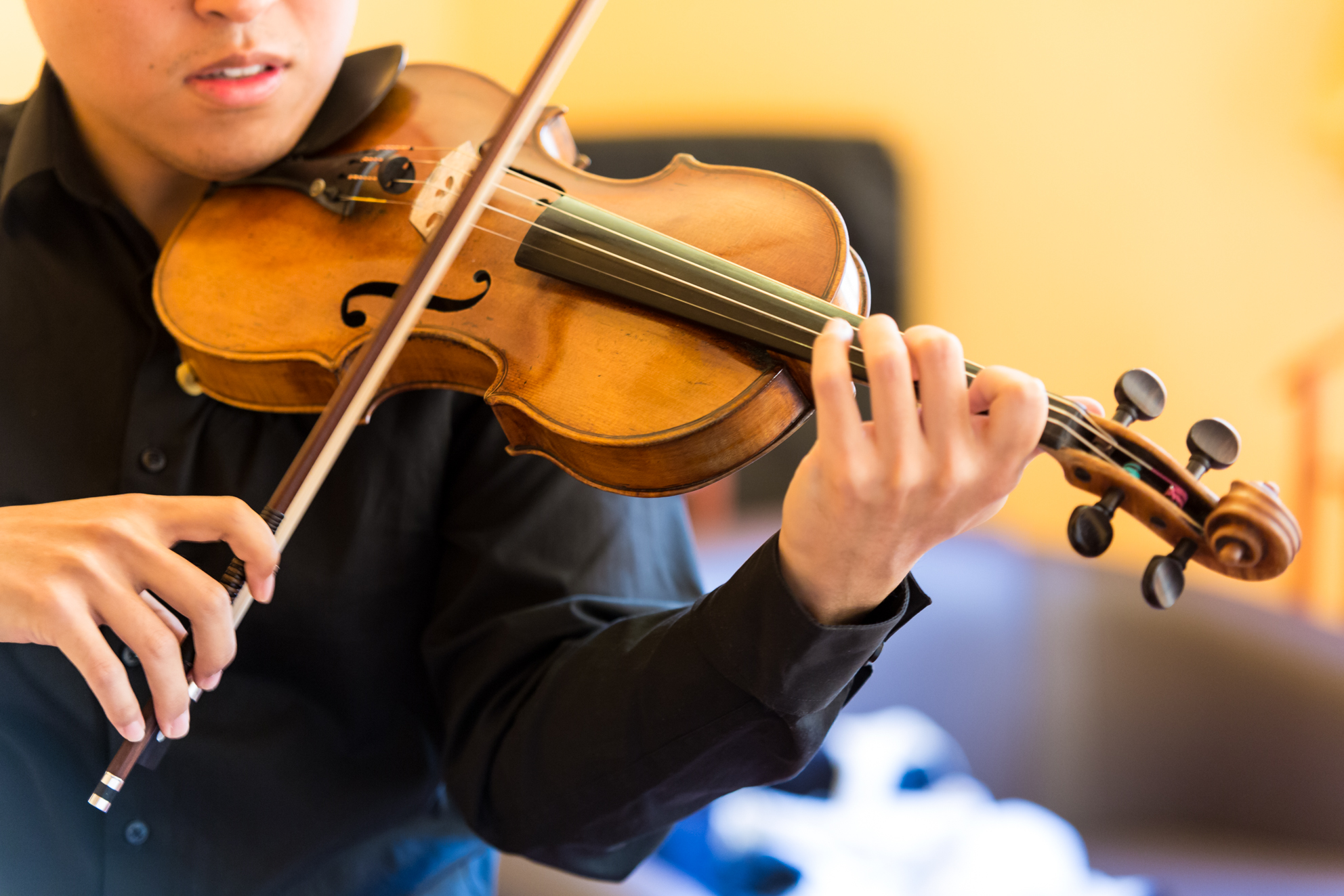 Luke Hsu (USA) - Stage 2 - 15th International H. Wieniawski Violin Competition STEREO
więcej >>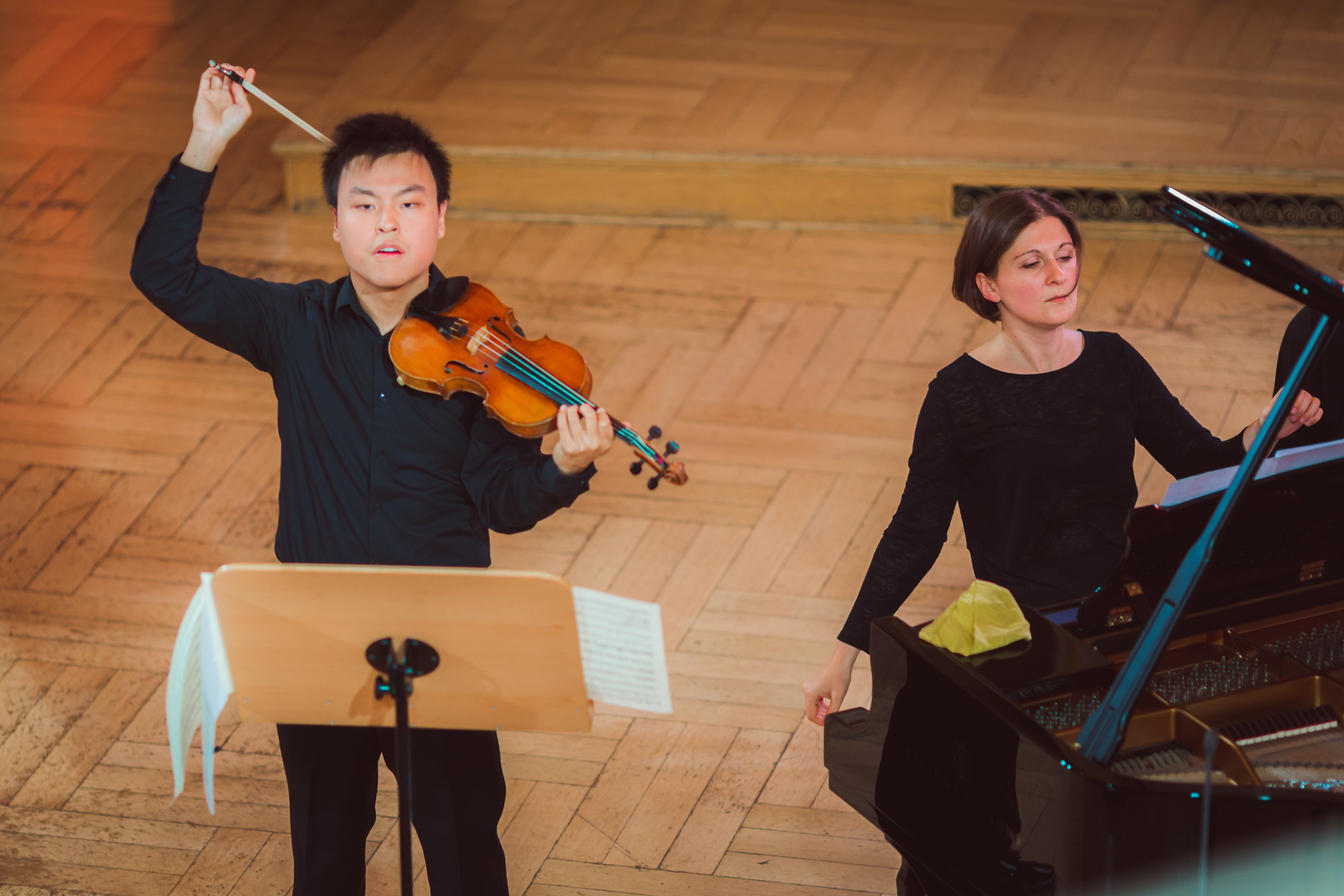 Luke Hsu (USA) - Stage 2 - 15th International H. Wieniawski Violin Competition BINAURAL | use headphones
więcej >>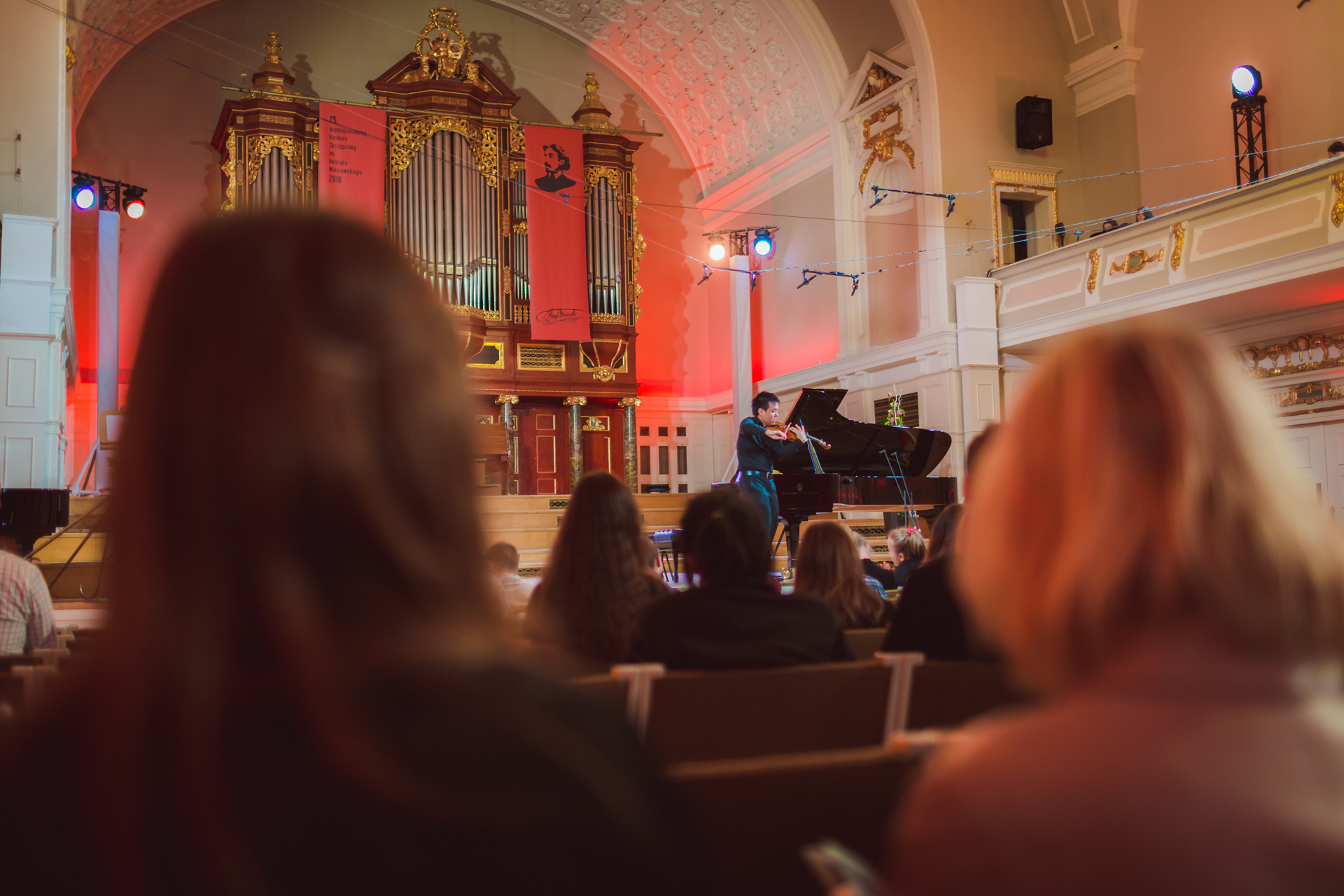 Luke Hsu (USA) - Stage 1 - 15th International H. Wieniawski Violin Competition STEREO
więcej >>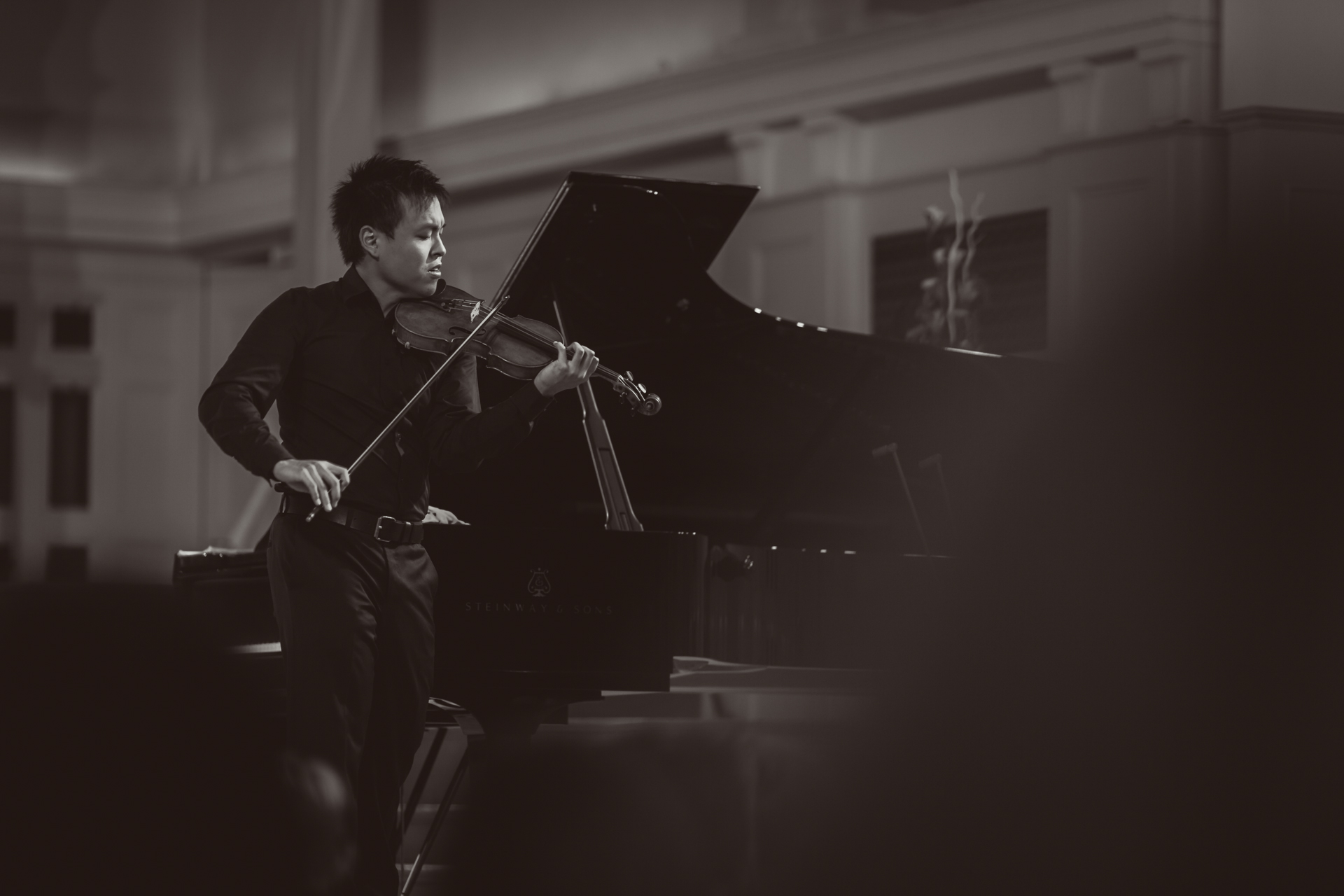 Luke Hsu (USA) - Stage 1 - 15th International H. Wieniawski Violin Competition BINAURAL | use headphones
więcej >>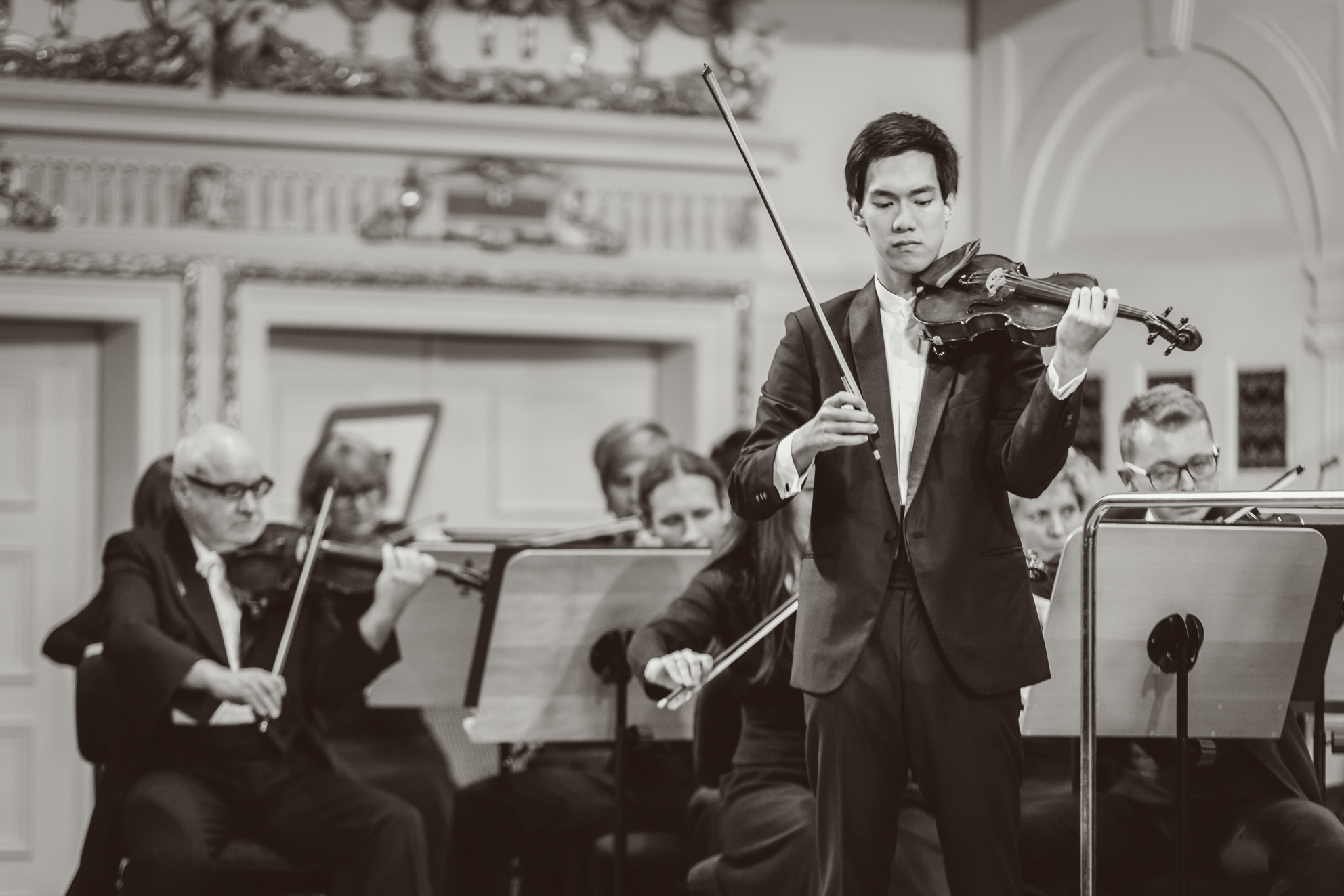 Richard Lin (Taiwan/USA) - Stage 4, part 2 - 15th International H. Wieniawski Violin Competition STEREO
więcej >>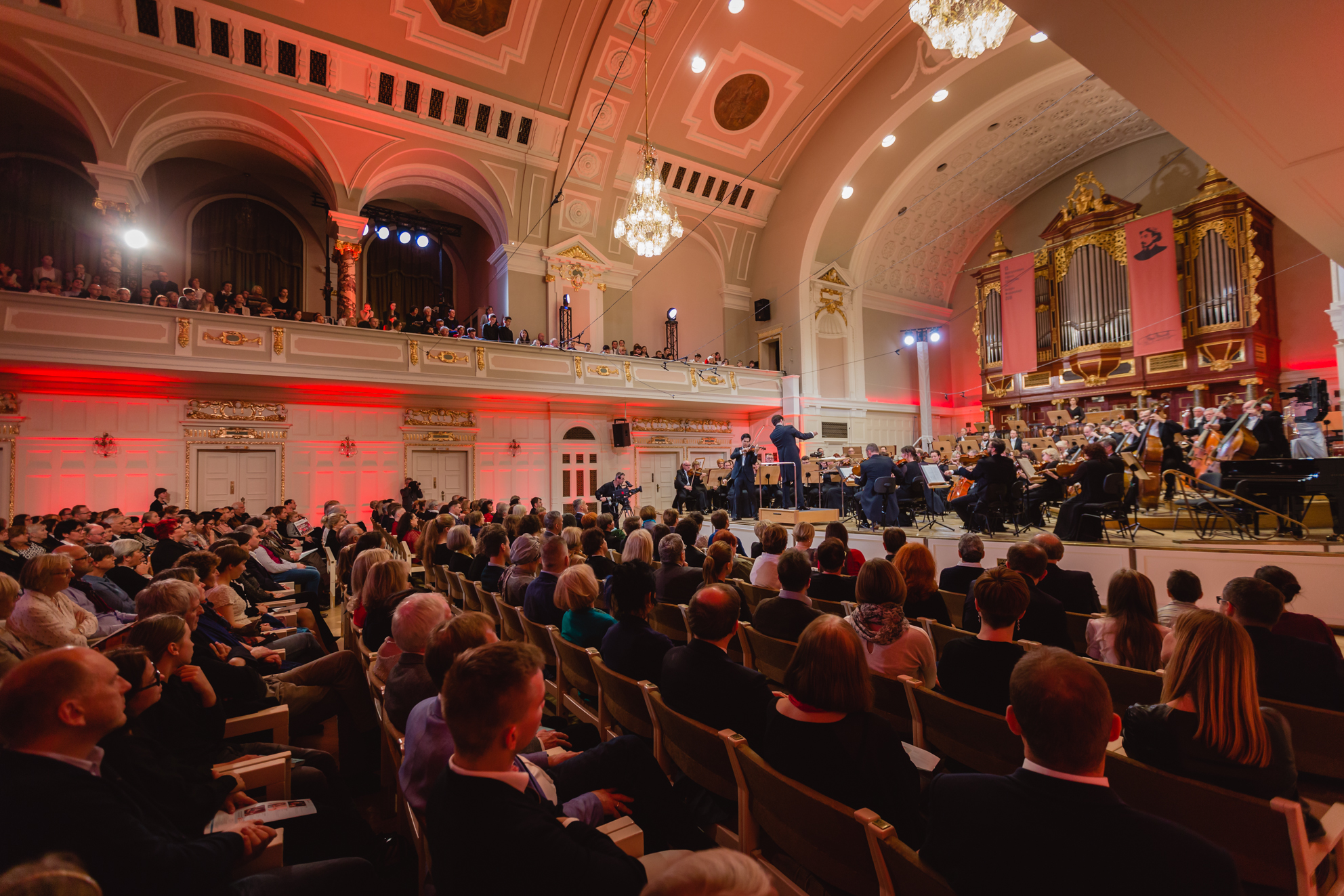 Richard Lin (Taiwan/USA) - Stage 4, part 2 - 15th International H. Wieniawski Violin Competition BINAURAL | use headphones
więcej >>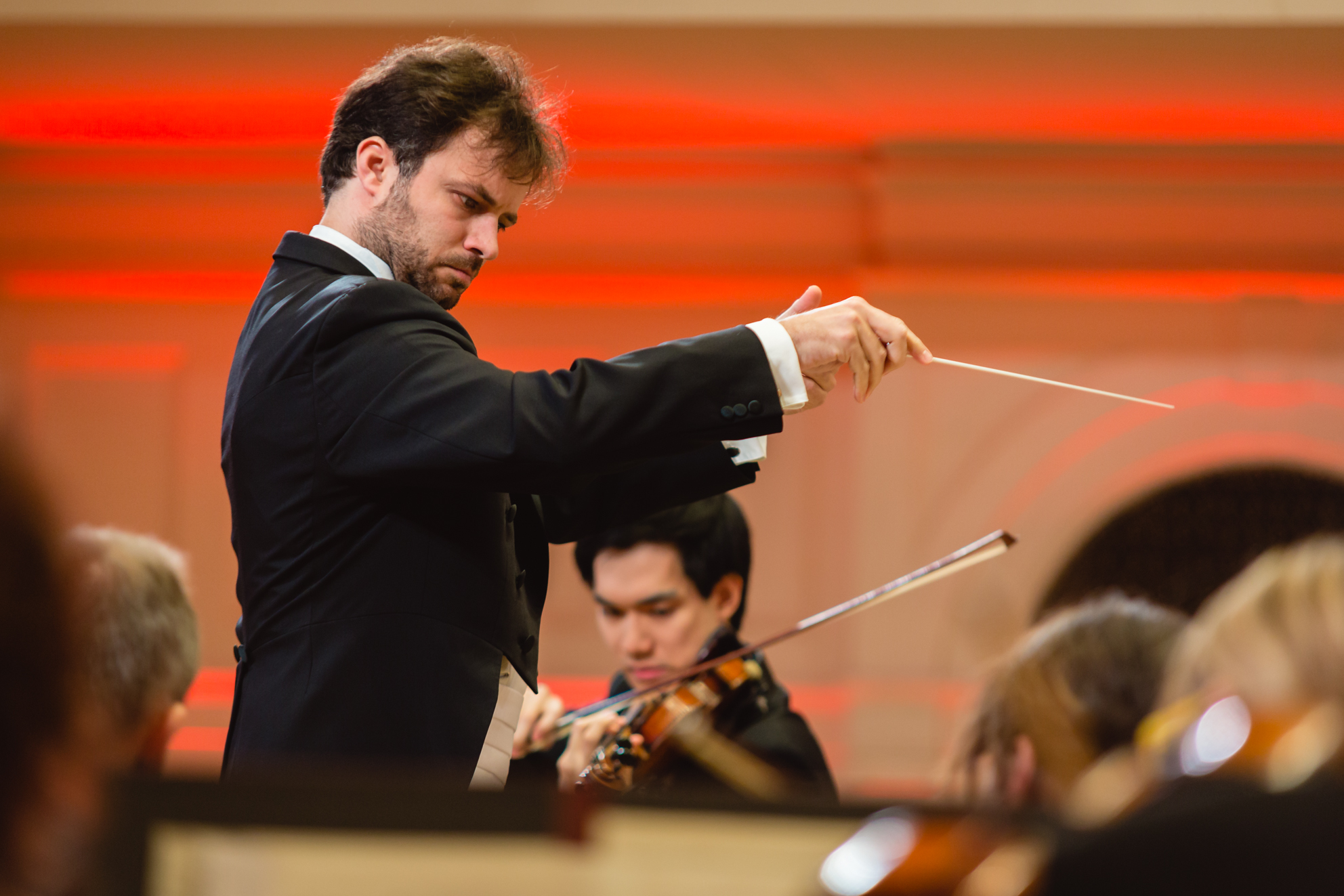 Richard Lin (Taiwan/USA) - Stage 4, part 1 - 15th International H. Wieniawski Violin Competition STEREO
więcej >>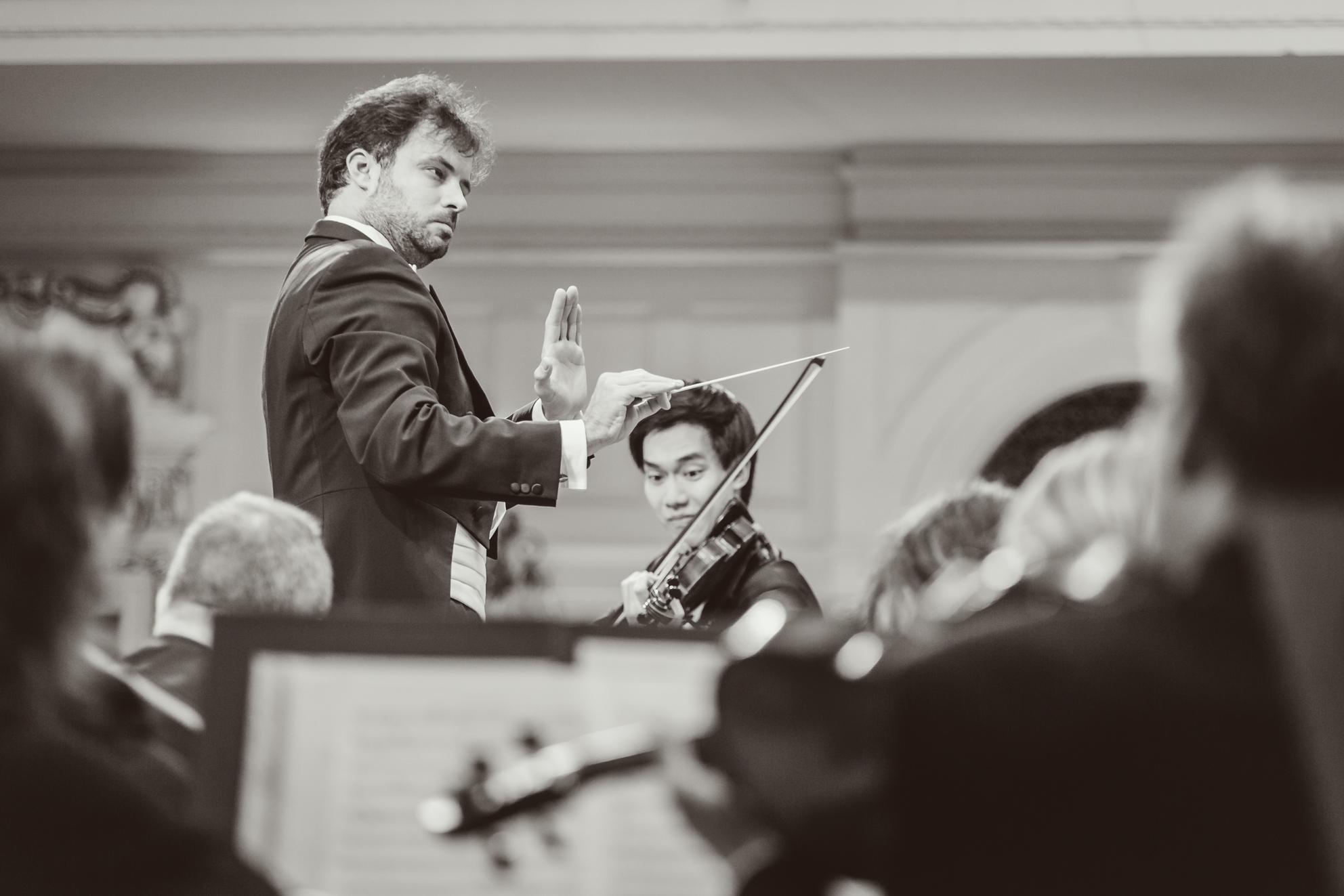 Richard Lin (Taiwan/USA) - Stage 4, part 1 - 15th International H. Wieniawski Violin Competition BINAURAL | use headphones
więcej >>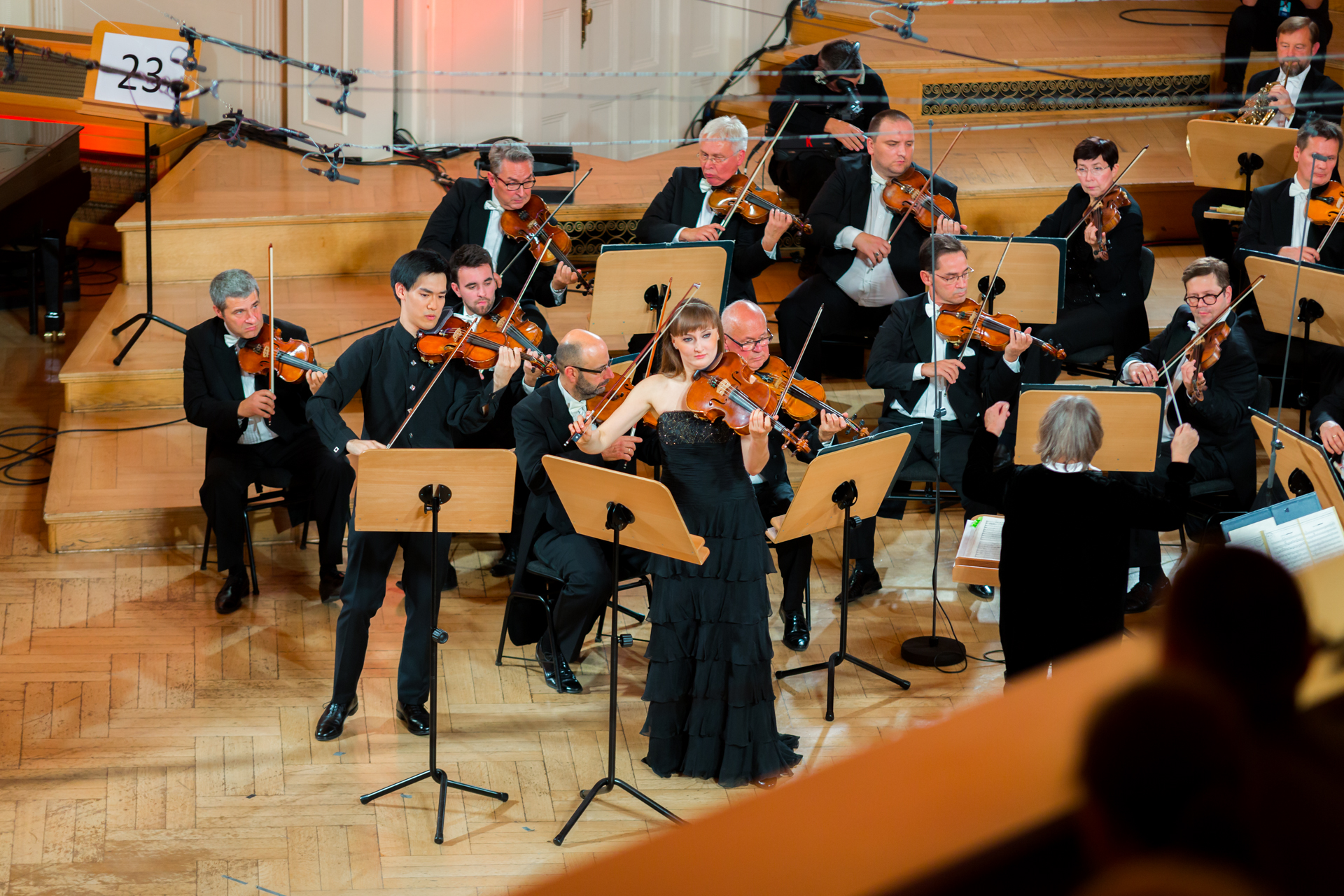 Richard Lin (Taiwan/USA) - Stage 3 - 15th International H. Wieniawski Violin Competition STEREO
więcej >>
Richard Lin (Taiwan/USA) - Stage 3 - 15th International H. Wieniawski Violin Competition BINAURAL | use headphones
więcej >>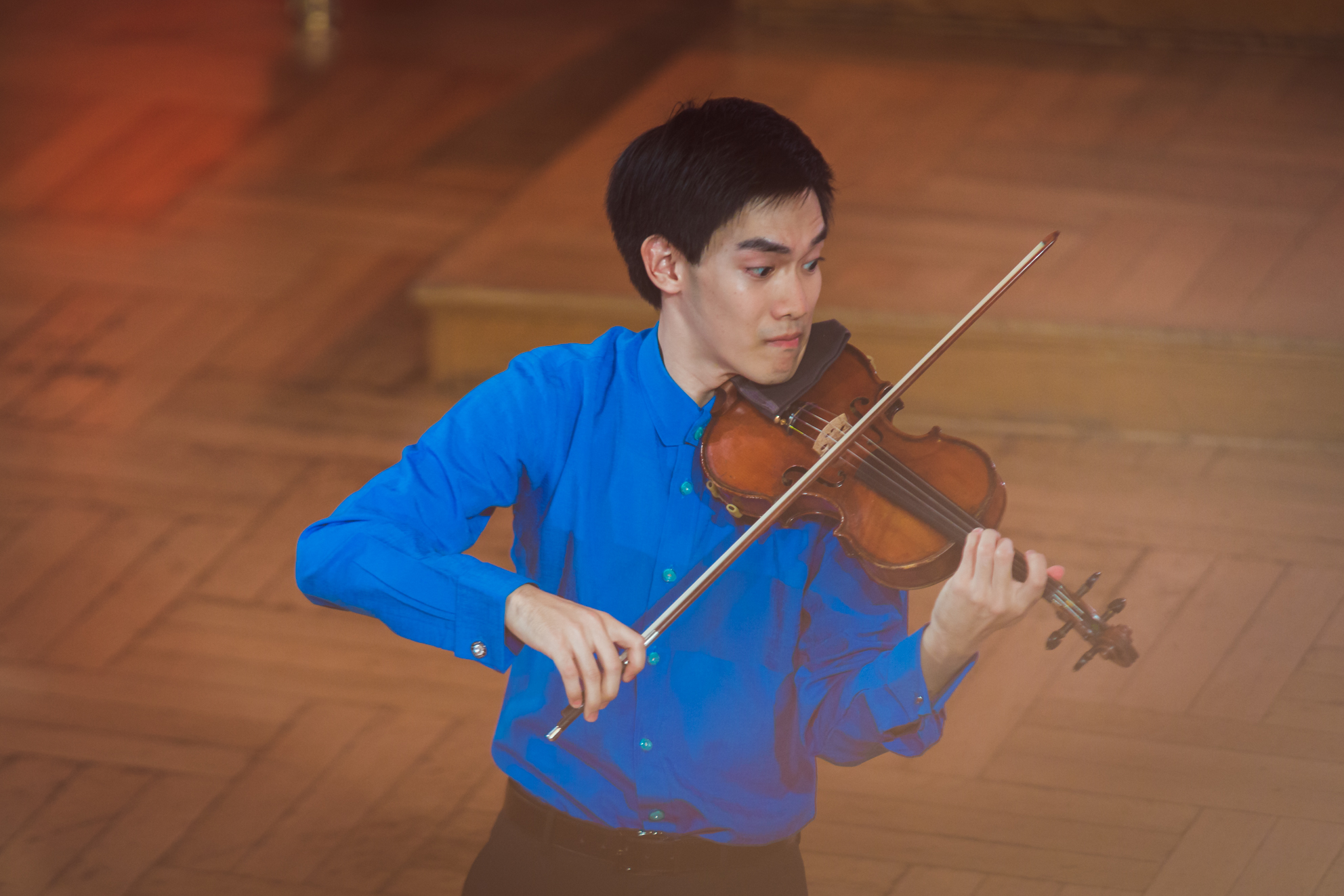 Richard Lin (Taiwan/USA) - Stage 2 - 15th International H. Wieniawski Violin Competition STEREO
więcej >>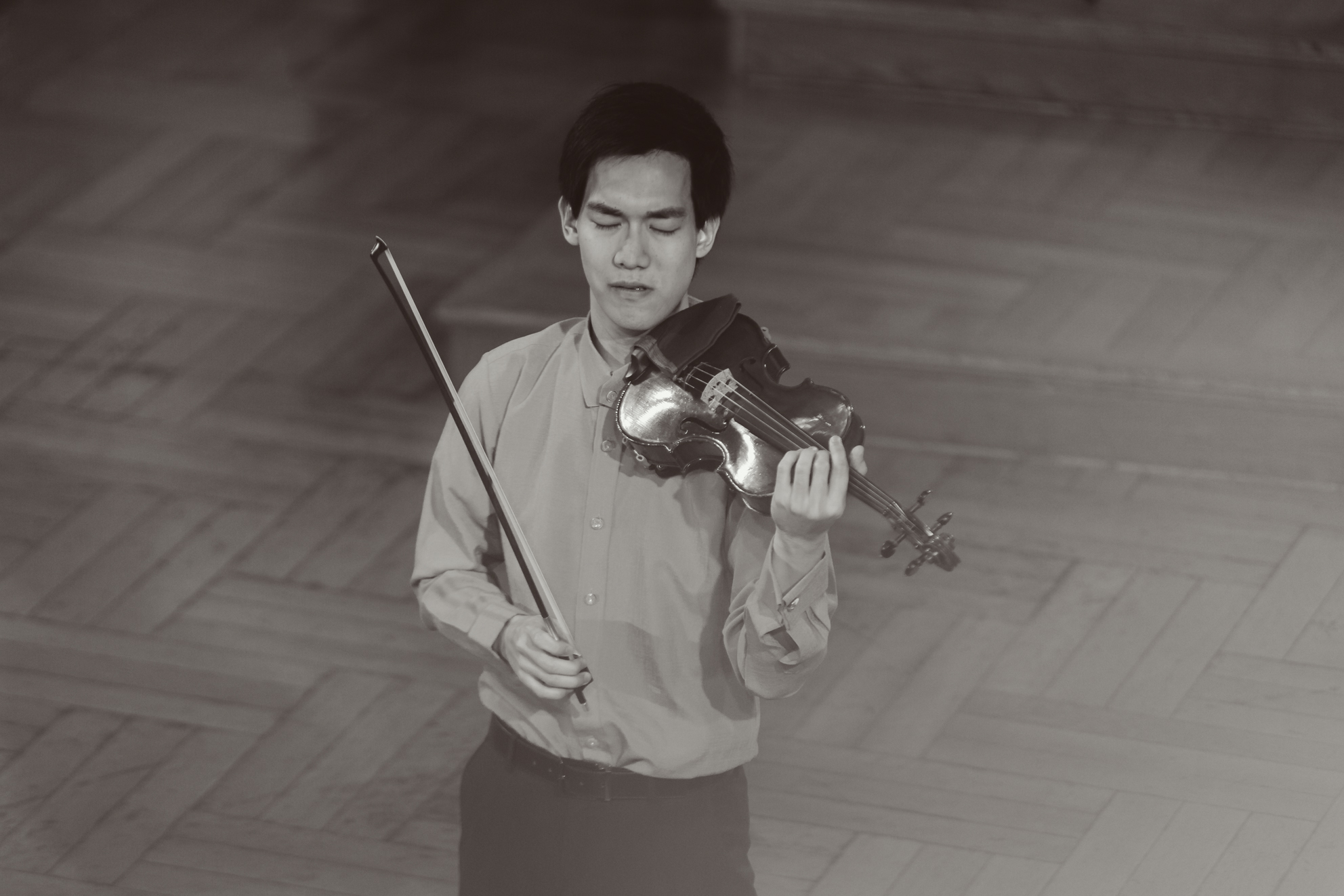 Richard Lin (Taiwan/USA) - Stage 2 - 15th International H. Wieniawski Violin Competition BINAURAL | use headphones
więcej >>
Richard Lin (Taiwan/USA) - Stage 1 - 15th International H. Wieniawski Violin Competition STEREO
więcej >>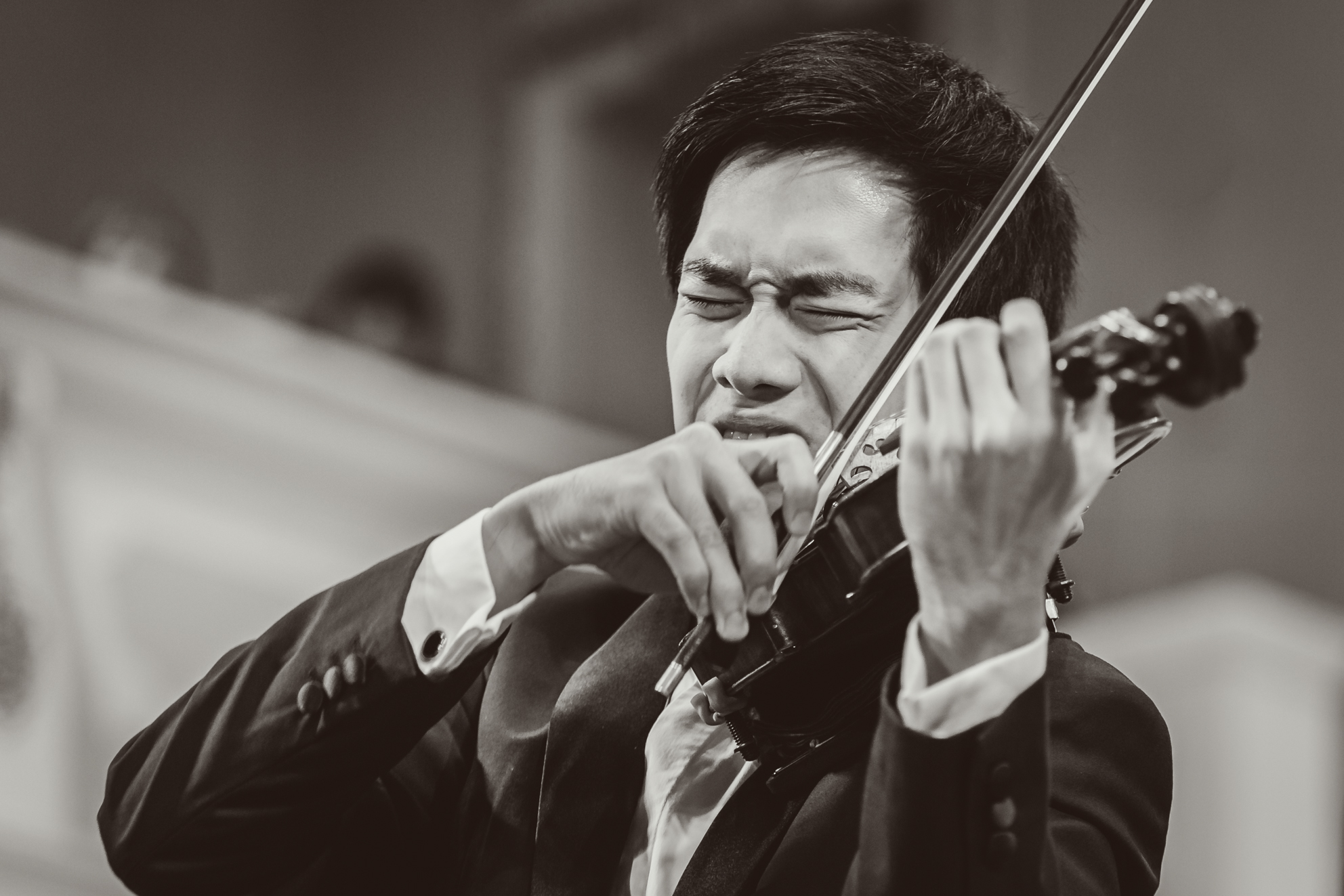 Richard Lin (Taiwan/USA) - Stage 1 - 15th International H. Wieniawski Violin Competition BINAURAL | use headphones
więcej >>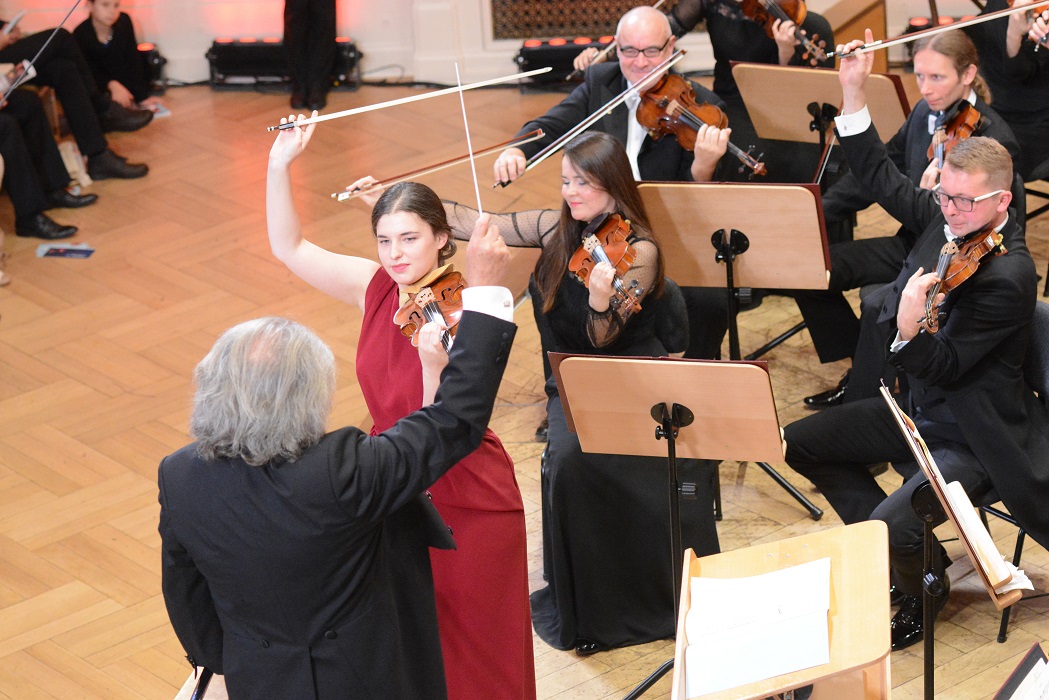 Maria Włoszczowska (Poland) - Stage 4, part 2 - 15th International H. Wieniawski Violin Competition STEREO
więcej >>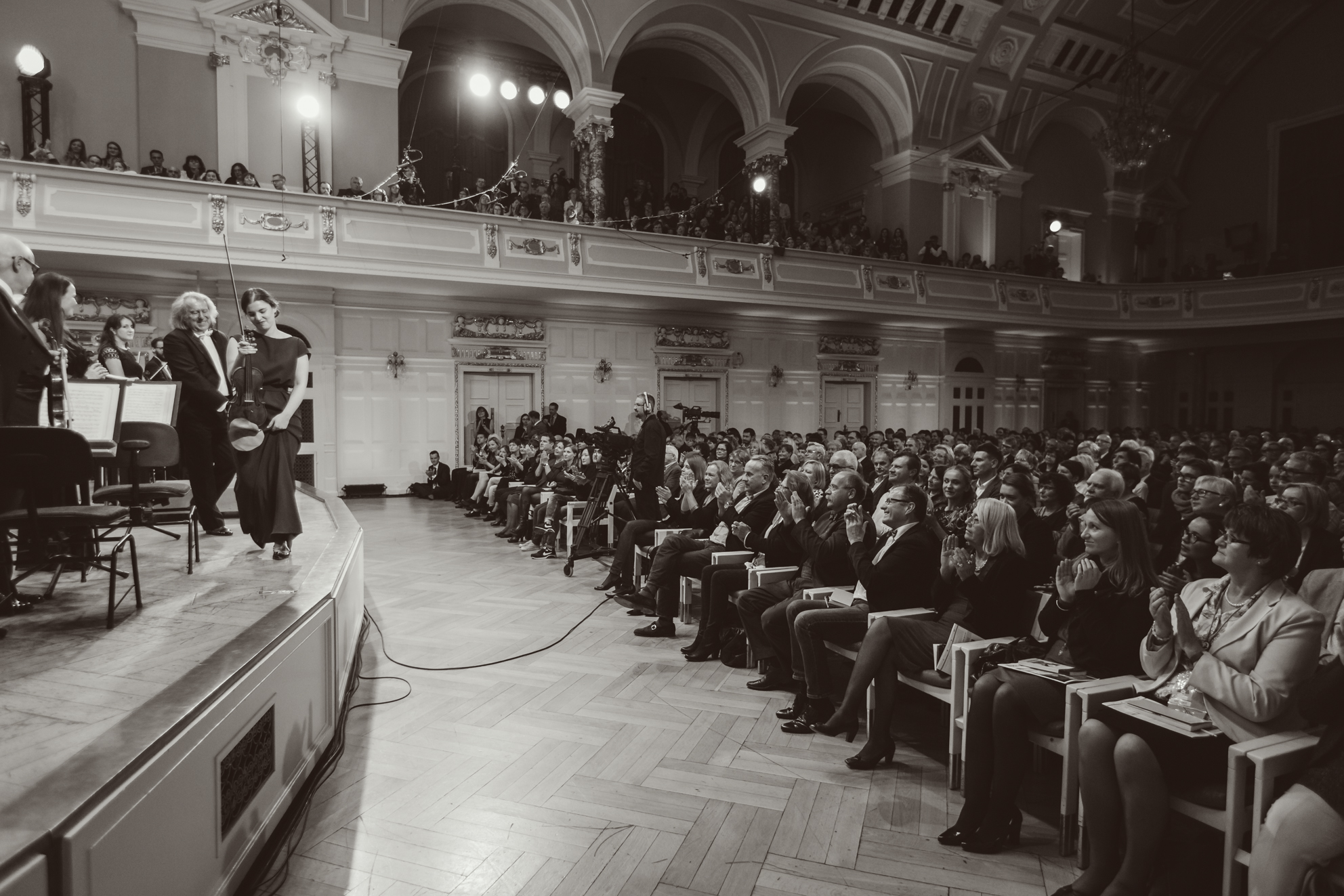 Maria Włoszczowska (Poland) - Stage 4, part 2 - 15th International H. Wieniawski Violin Competition BINAURAL | use headphones
więcej >>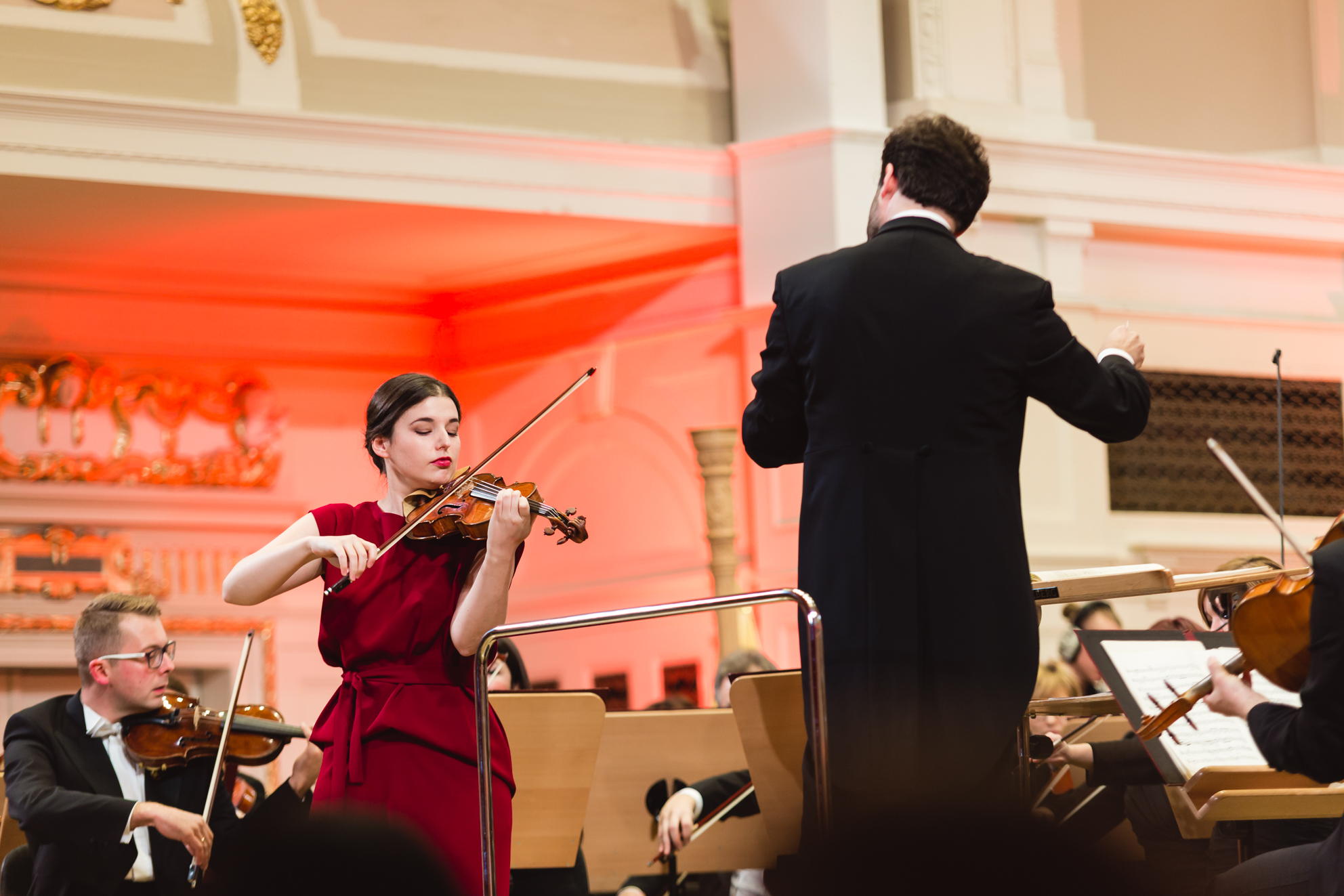 Maria Włoszczowska (Poland) - Stage 4, part 1 - 15th International H. Wieniawski Violin Competition STEREO
więcej >>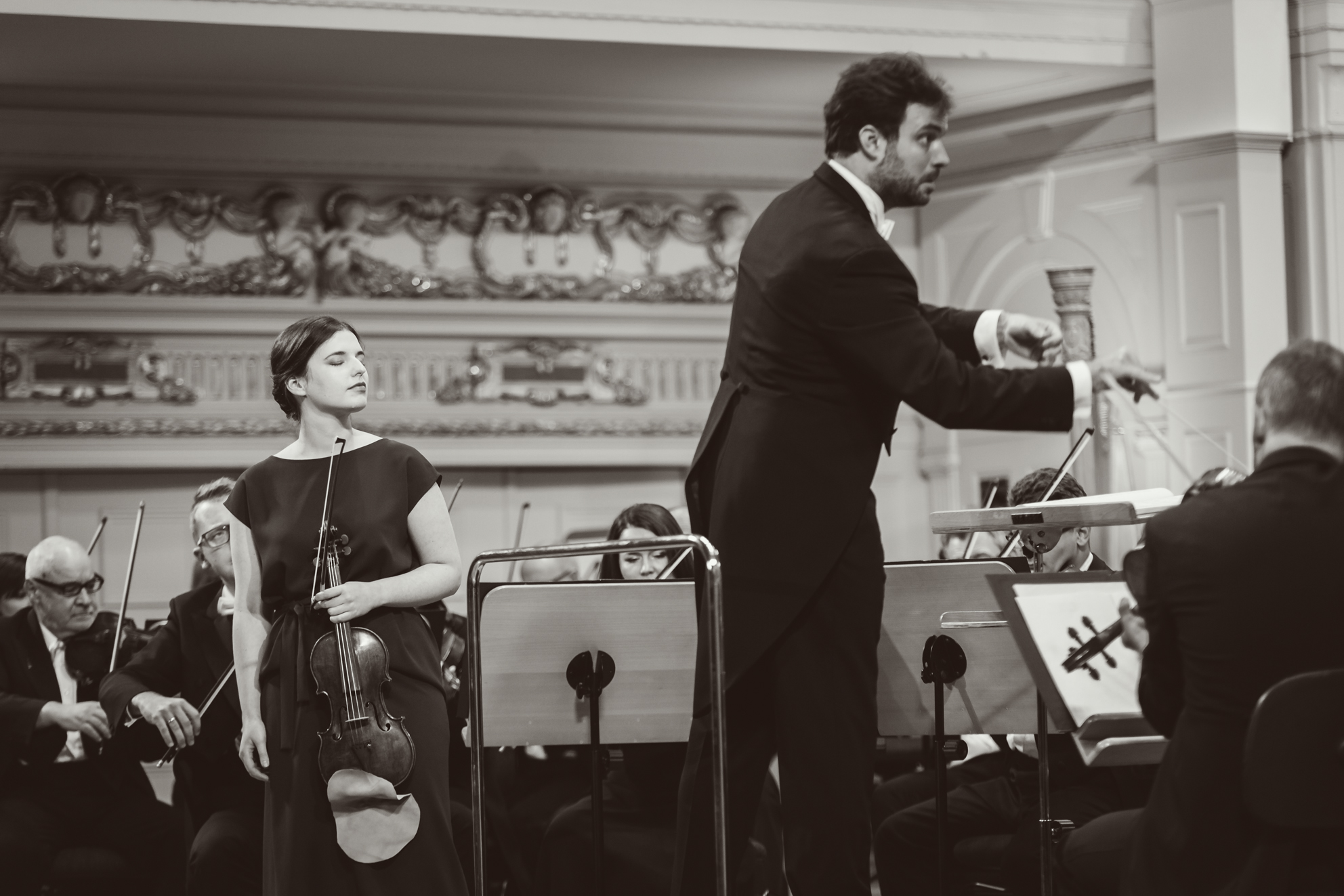 Maria Włoszczowska (Poland) - Stage 4, part 1 - 15th International H. Wieniawski Violin Competition BINAURAL | use headphones
więcej >>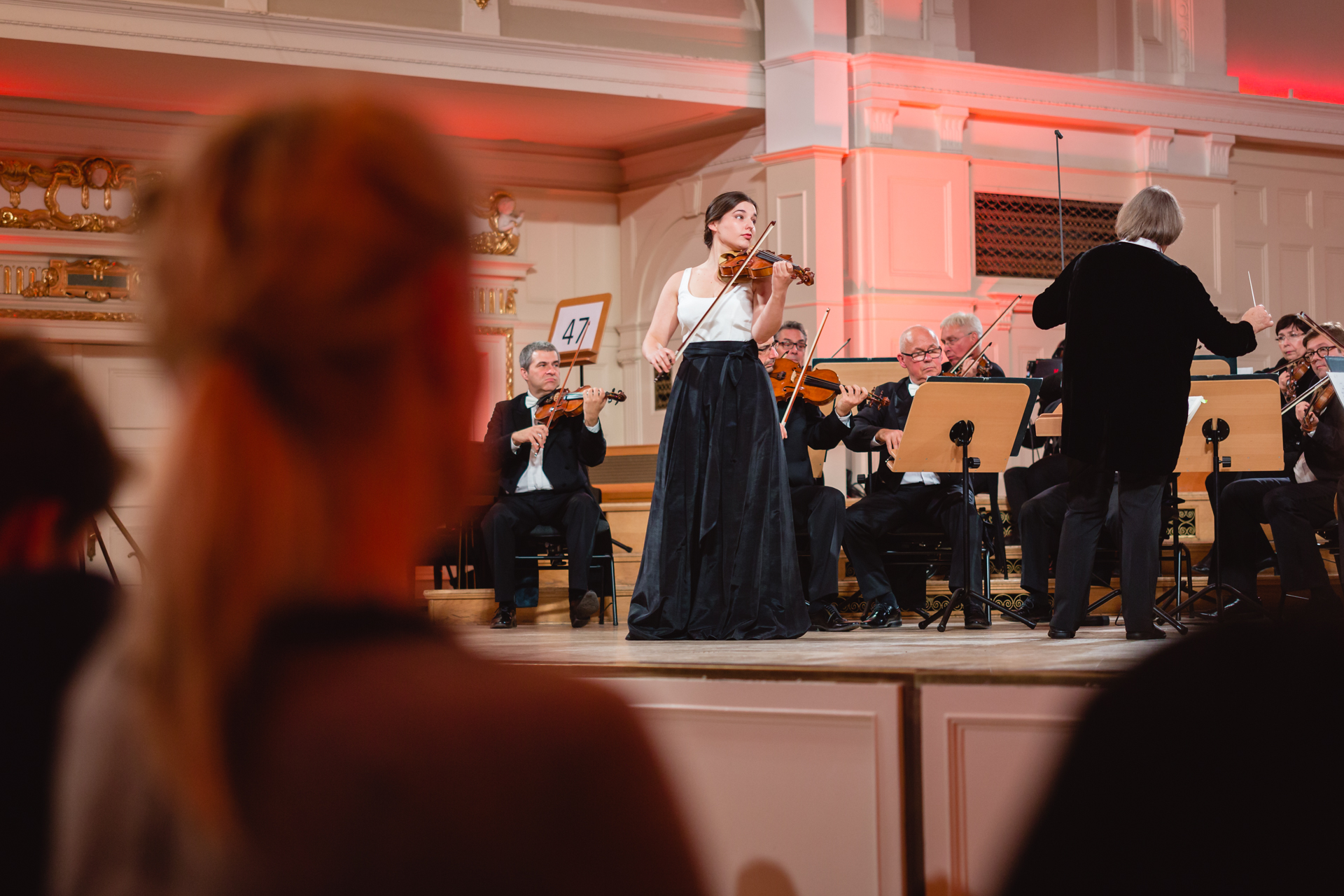 Maria Włoszczowska (Poland) - Stage 3 - 15th International H. Wieniawski Violin Competition STEREO
więcej >>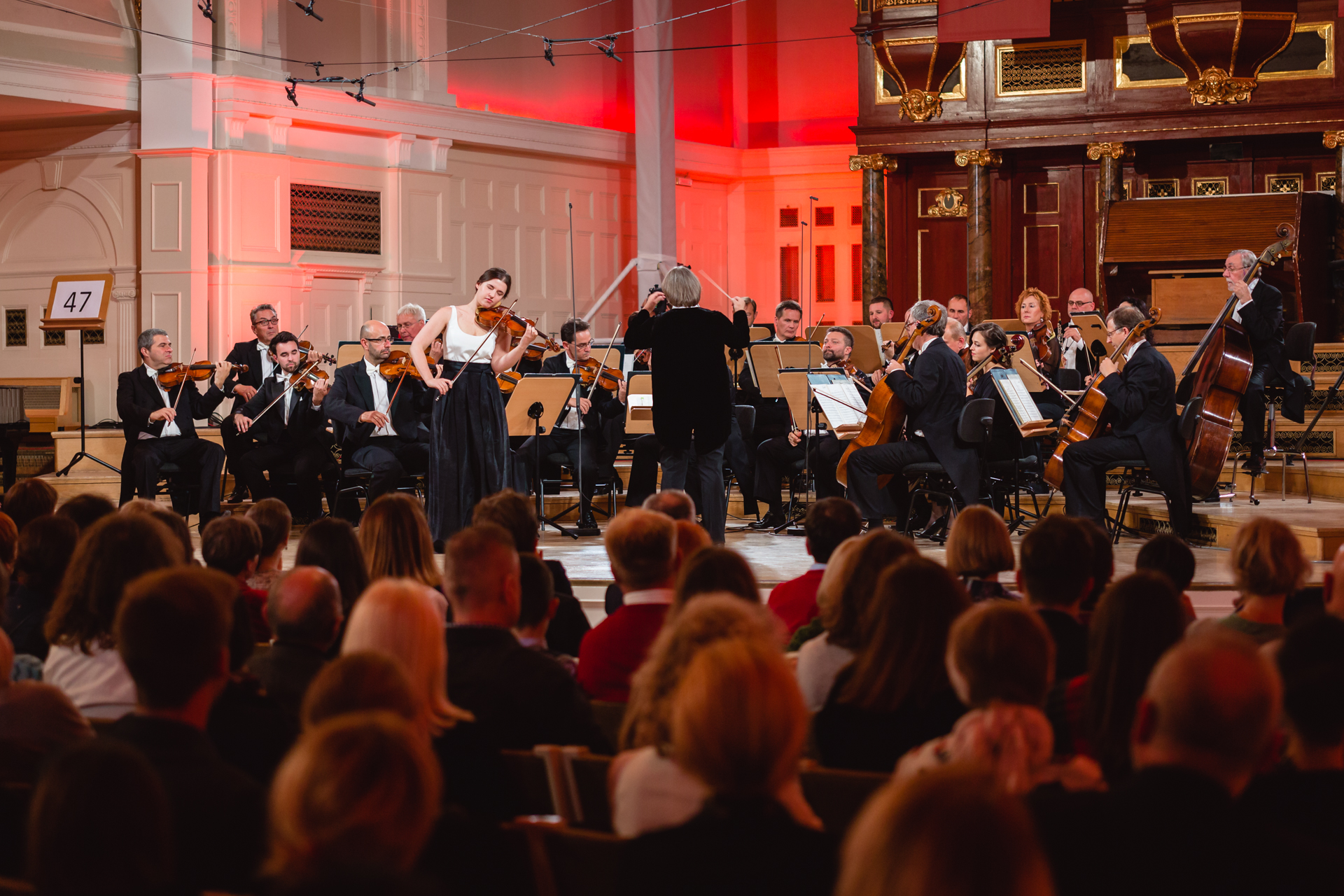 Maria Włoszczowska (Poland) - Stage 3 - 15th International H. Wieniawski Violin Competition BINAURAL | use headphones
więcej >>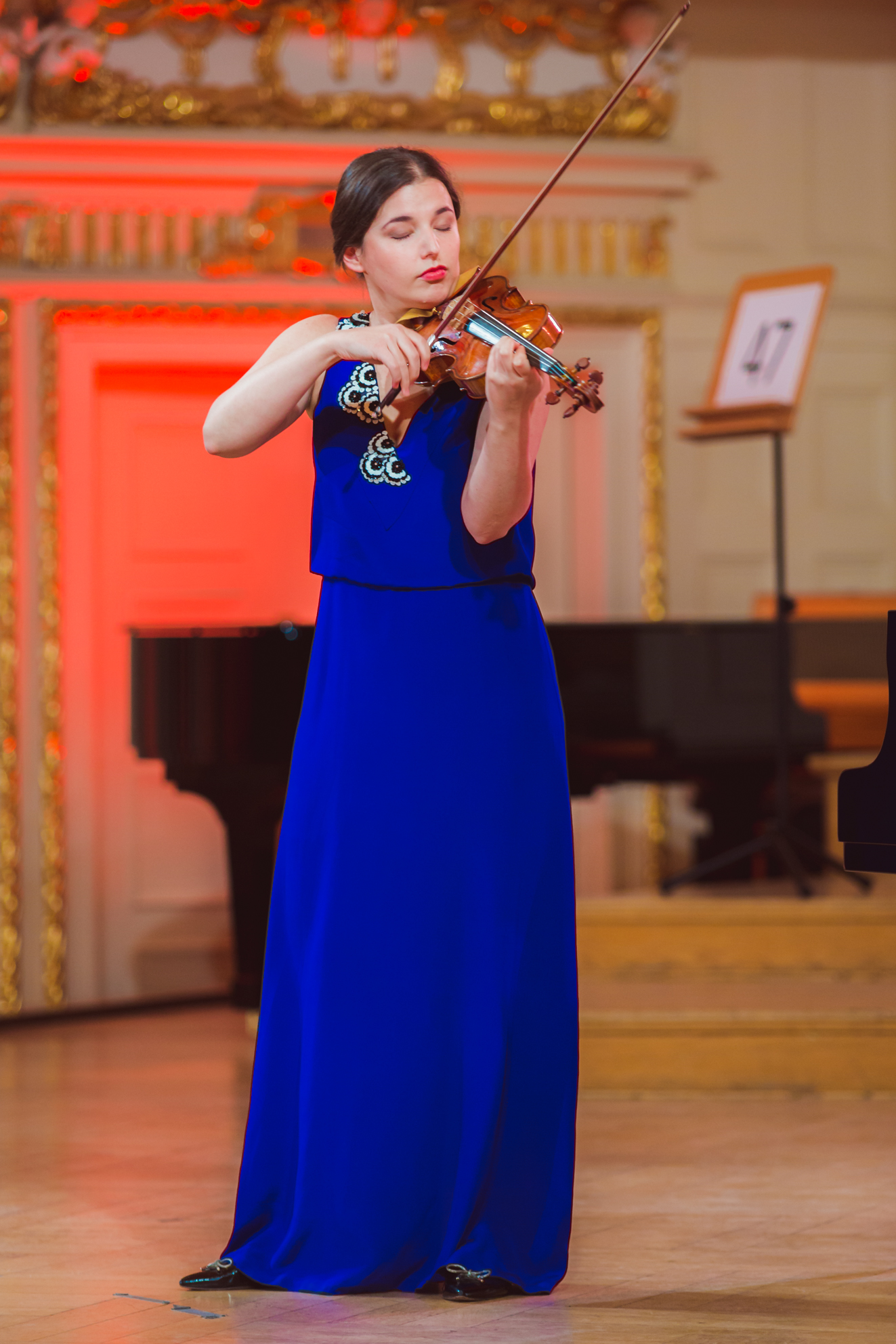 Maria Włoszczowska (Poland) - Stage 2 - 15th International H. Wieniawski Violin Competition STEREO
więcej >>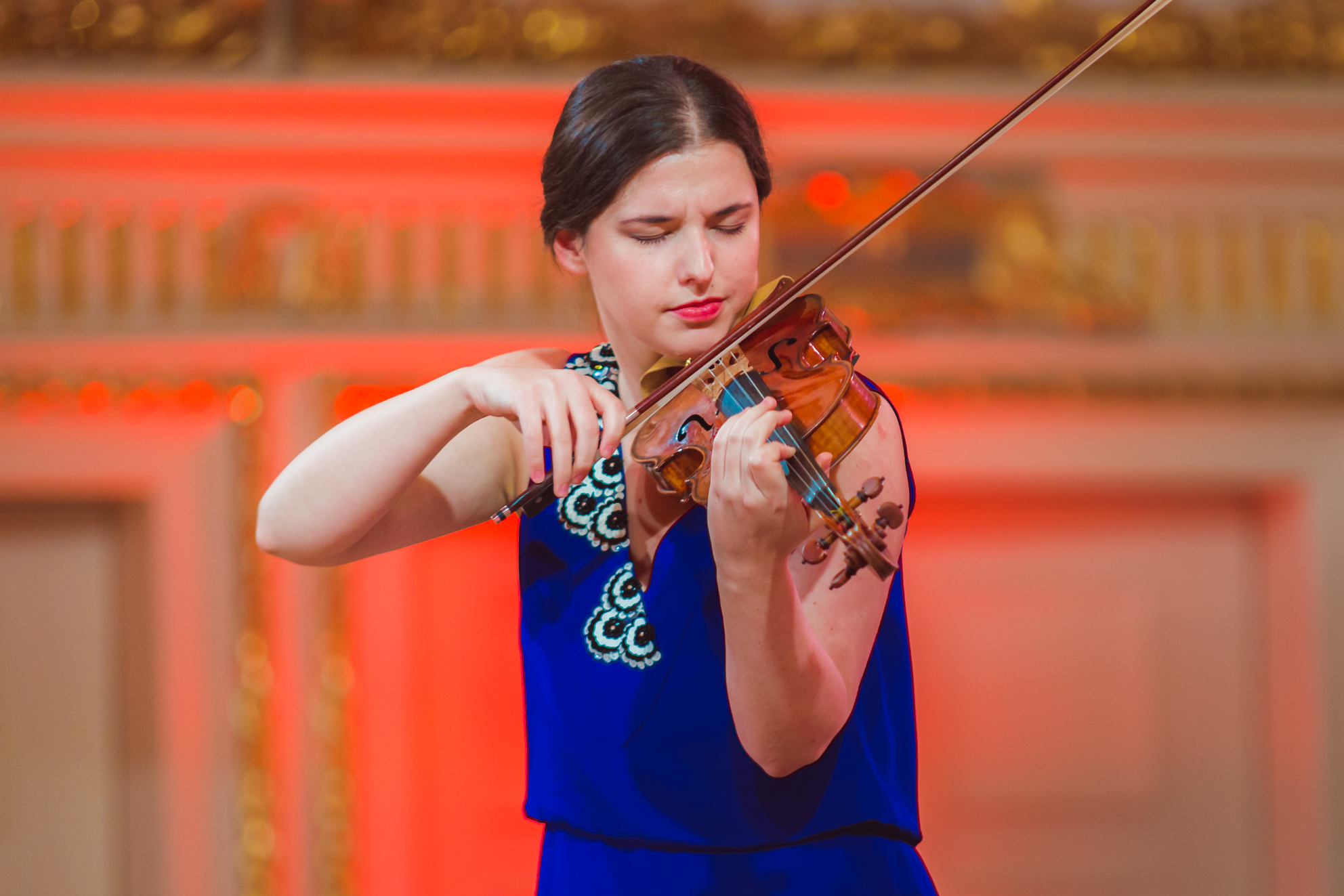 Maria Włoszczowska (Poland) - Stage 2 - 15th International H. Wieniawski Violin Competition BINAURAL | use headphones
więcej >>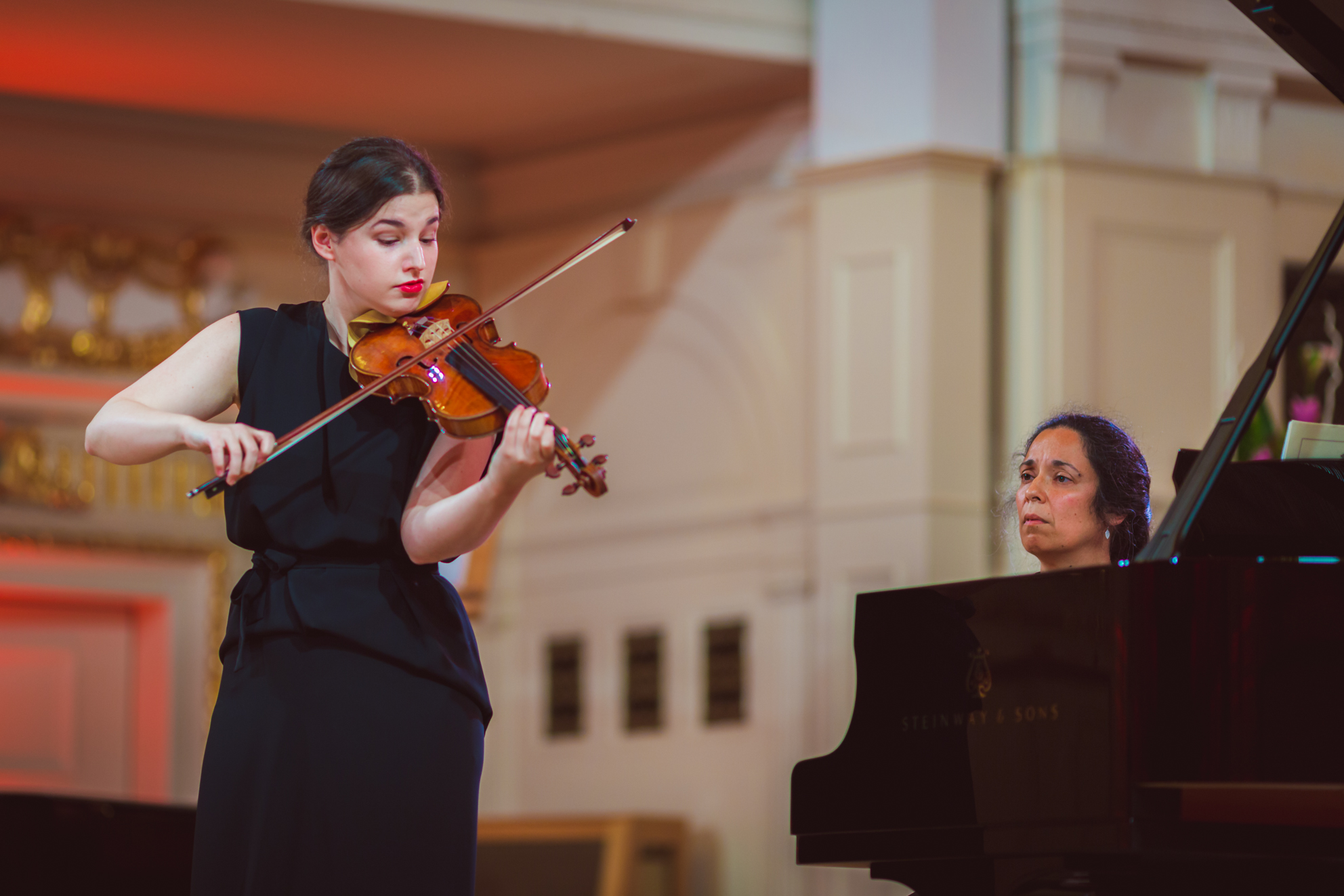 Maria Włoszczowska (Poland) - Stage 1 - 15th International H. Wieniawski Violin Competition STEREO
więcej >>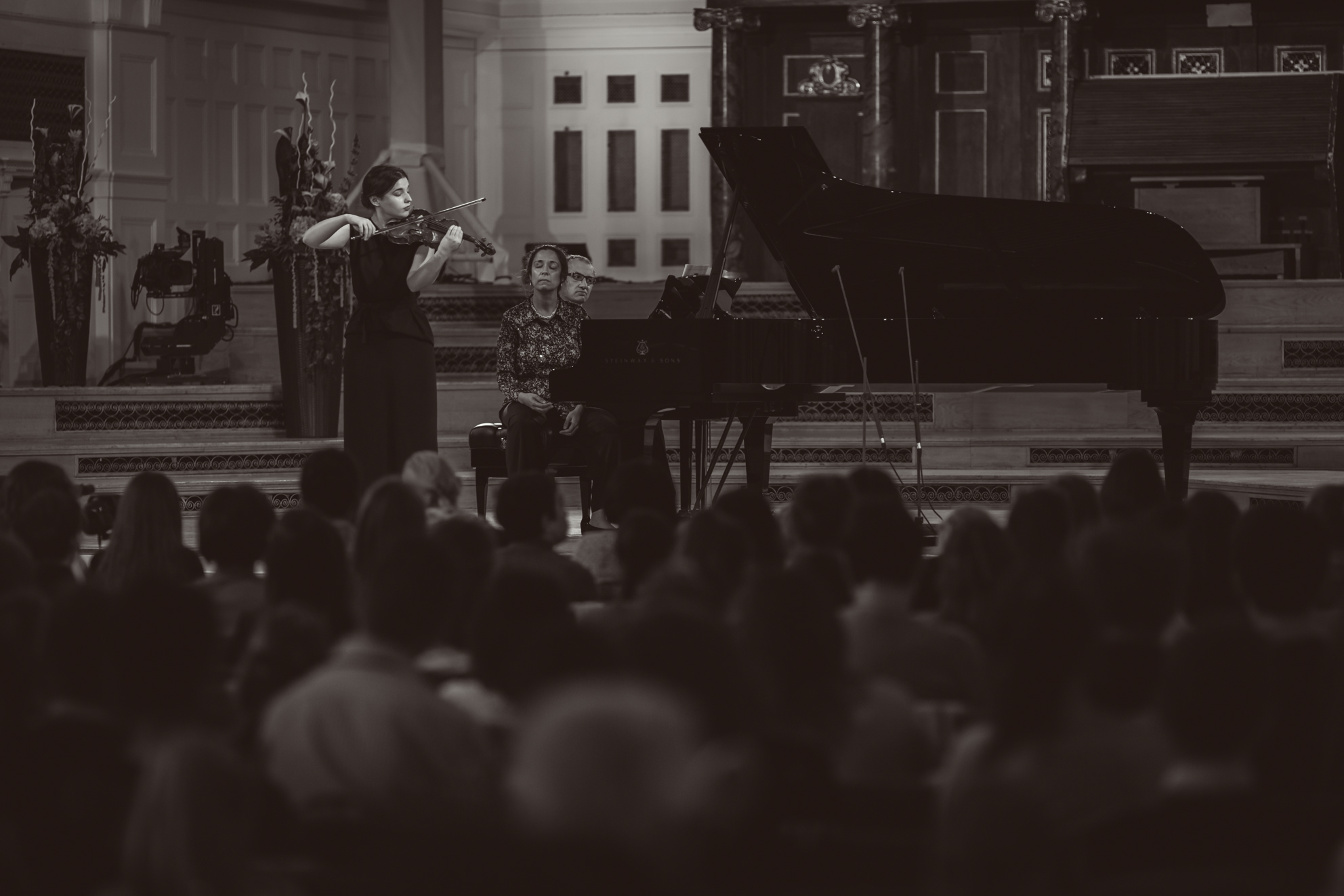 Maria Włoszczowska (Poland) - Stage 1 - 15th International Henryk Wieniawski Violin Competition BINAURAL | use headphones
więcej >>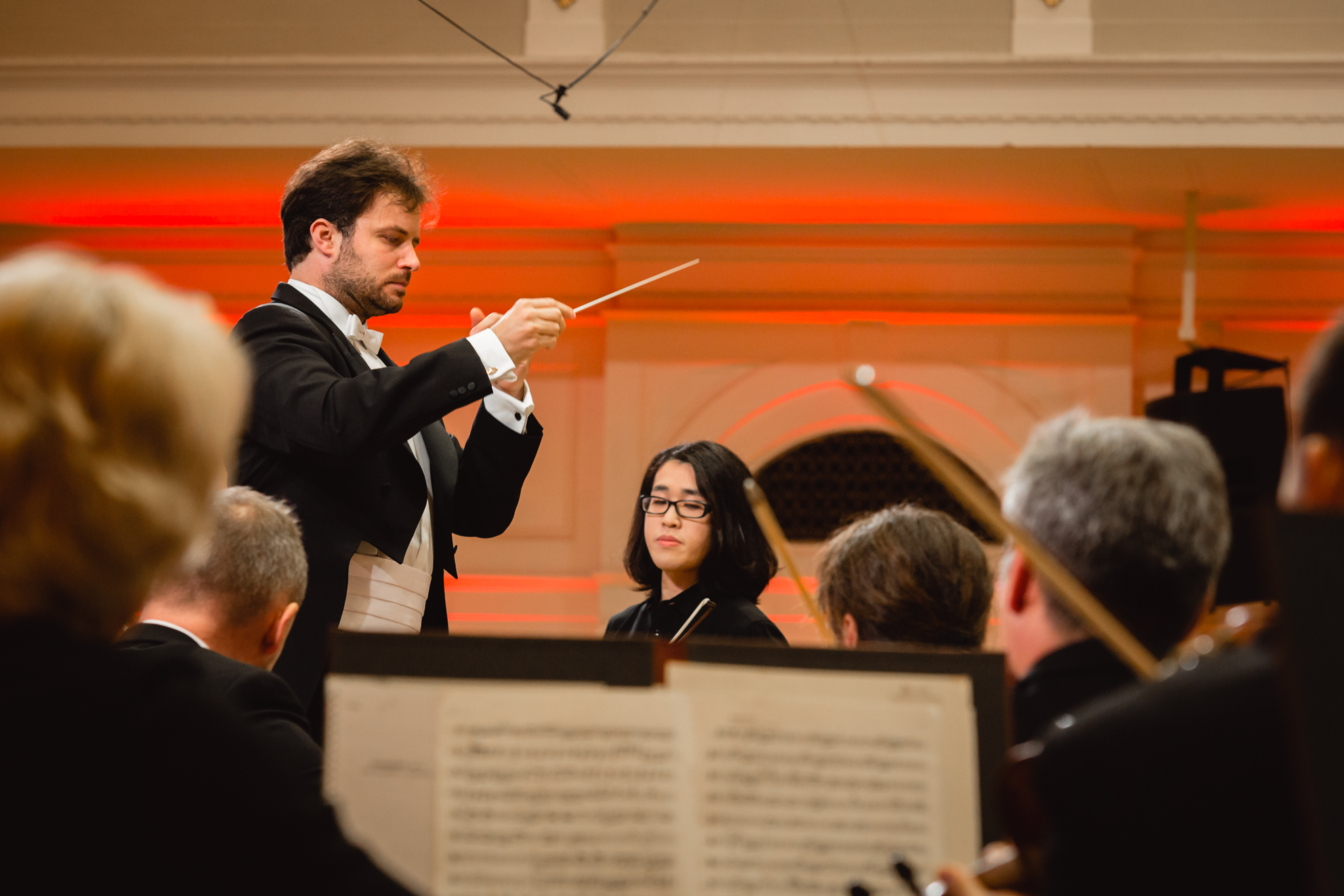 Ryosuke Suho (Japan) - Stage 4, part 2 - 15th International H. Wieniawski Violin Competition STEREO
więcej >>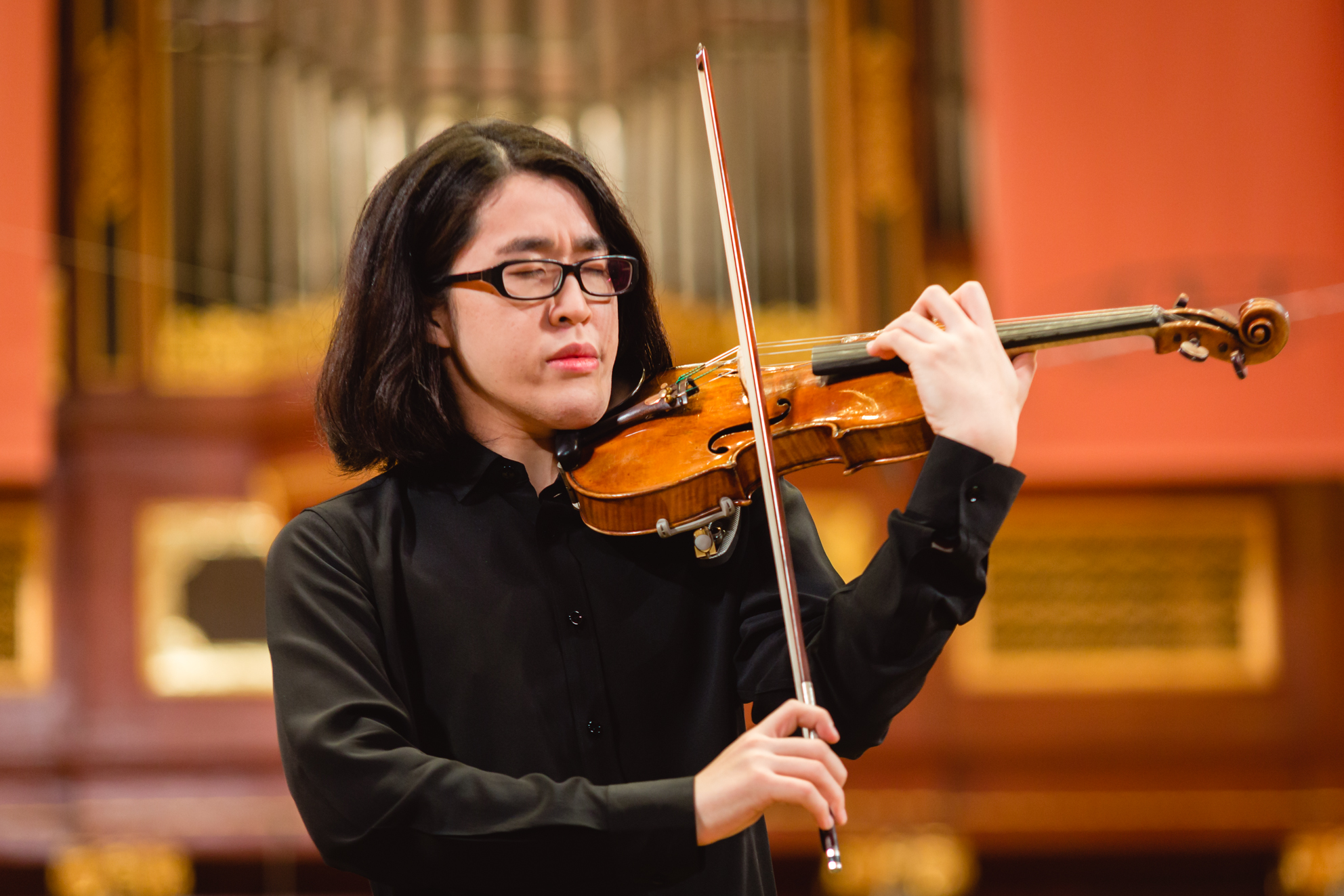 Ryosuke Suho (Japan) - Stage 4, part 1 - 15th International H. Wieniawski Violin Competition STEREO
więcej >>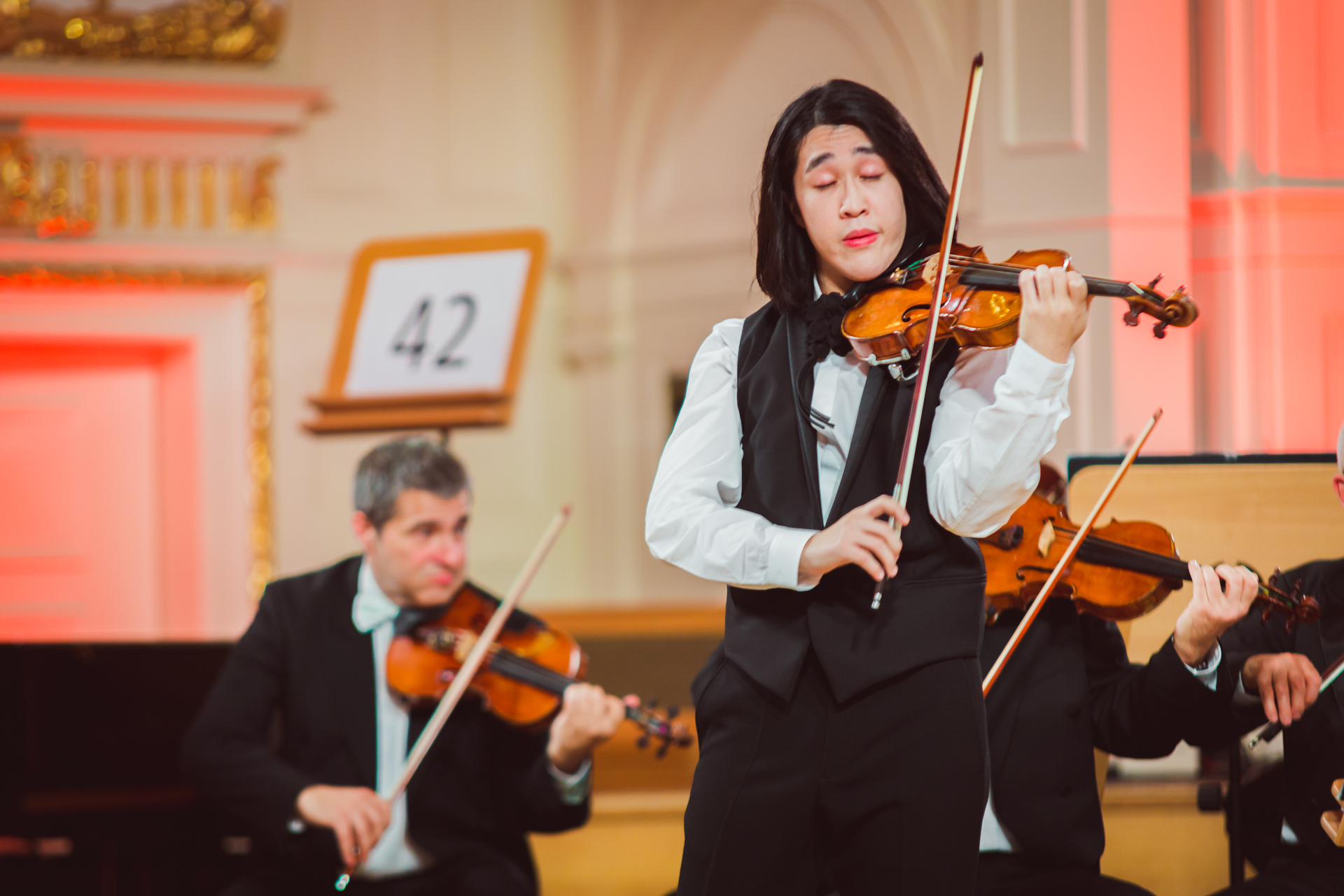 Ryosuke Suho (Japan) - Stage 3 - 15th International H. Wieniawski Violin Competition STEREO
więcej >>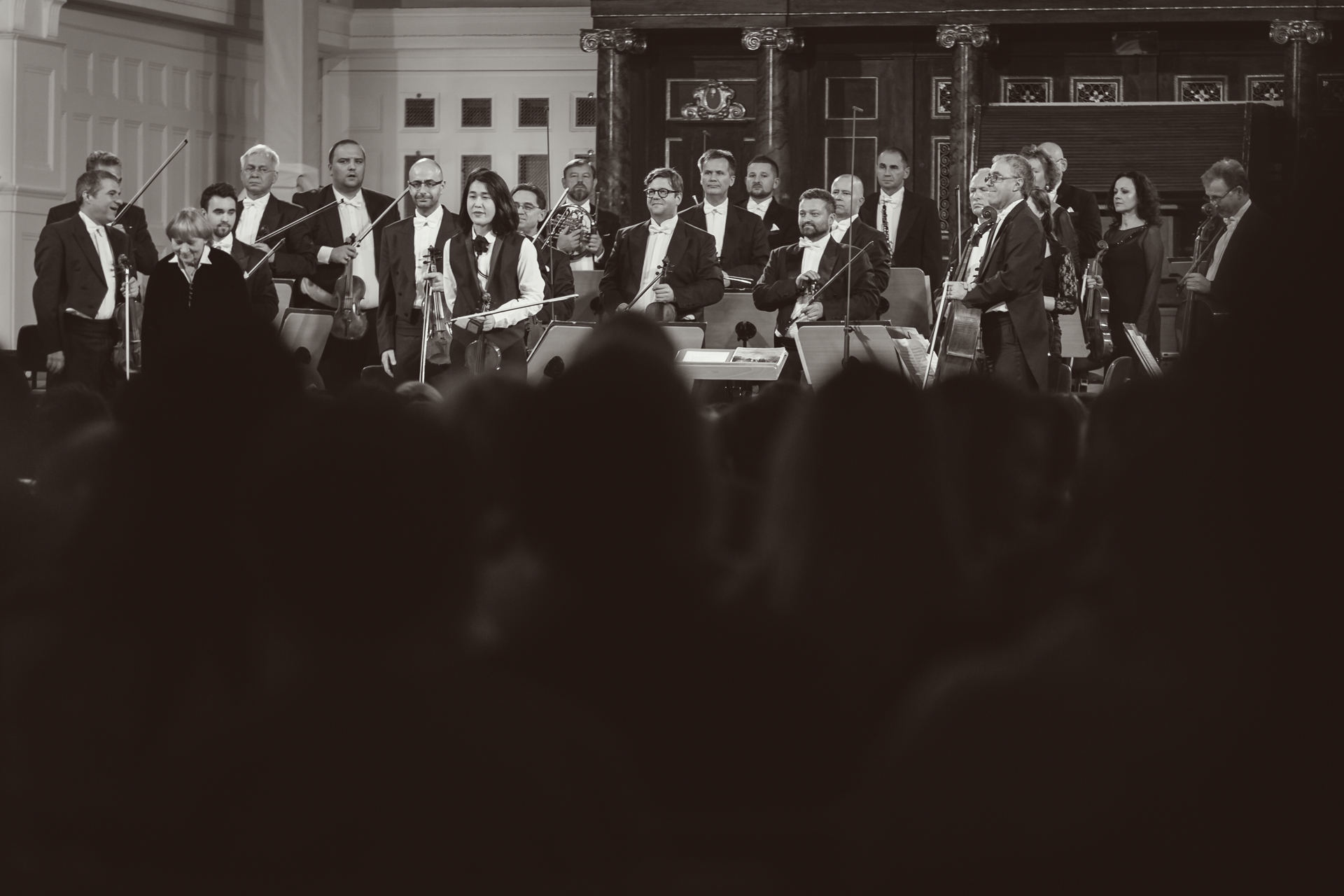 Ryosuke Suho (Japan) - Stage 3 - 15th International H. Wieniawski Violin Competition BINAURAL | use headphones
więcej >>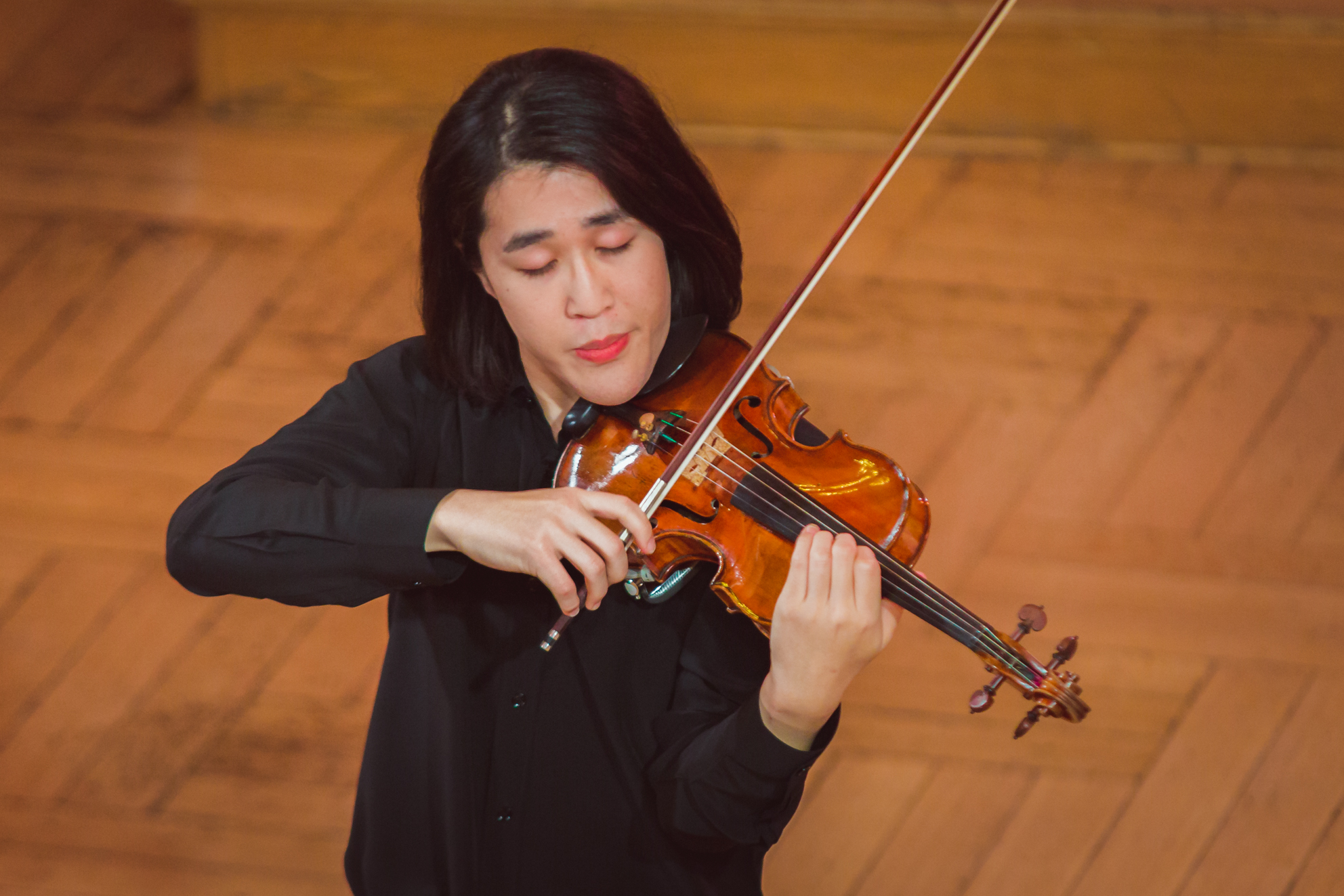 Ryosuke Suho (Japan) - Stage 2 - 15th International H. Wieniawski Violin Competition STEREO
więcej >>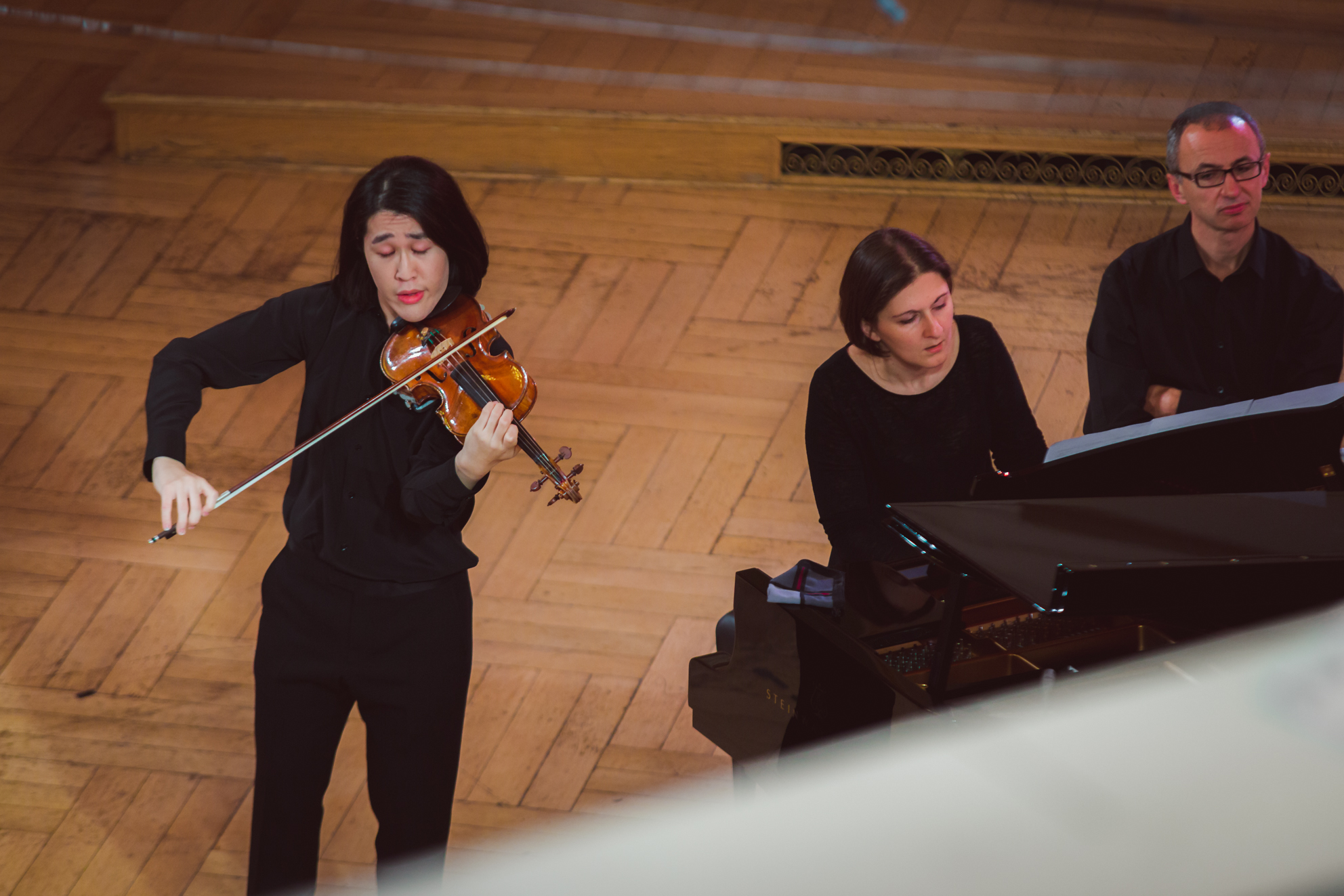 Ryosuke Suho (Japan) - Stage 2 - 15th International H. Wieniawski Violin Competition BINAURAL | use headphones
więcej >>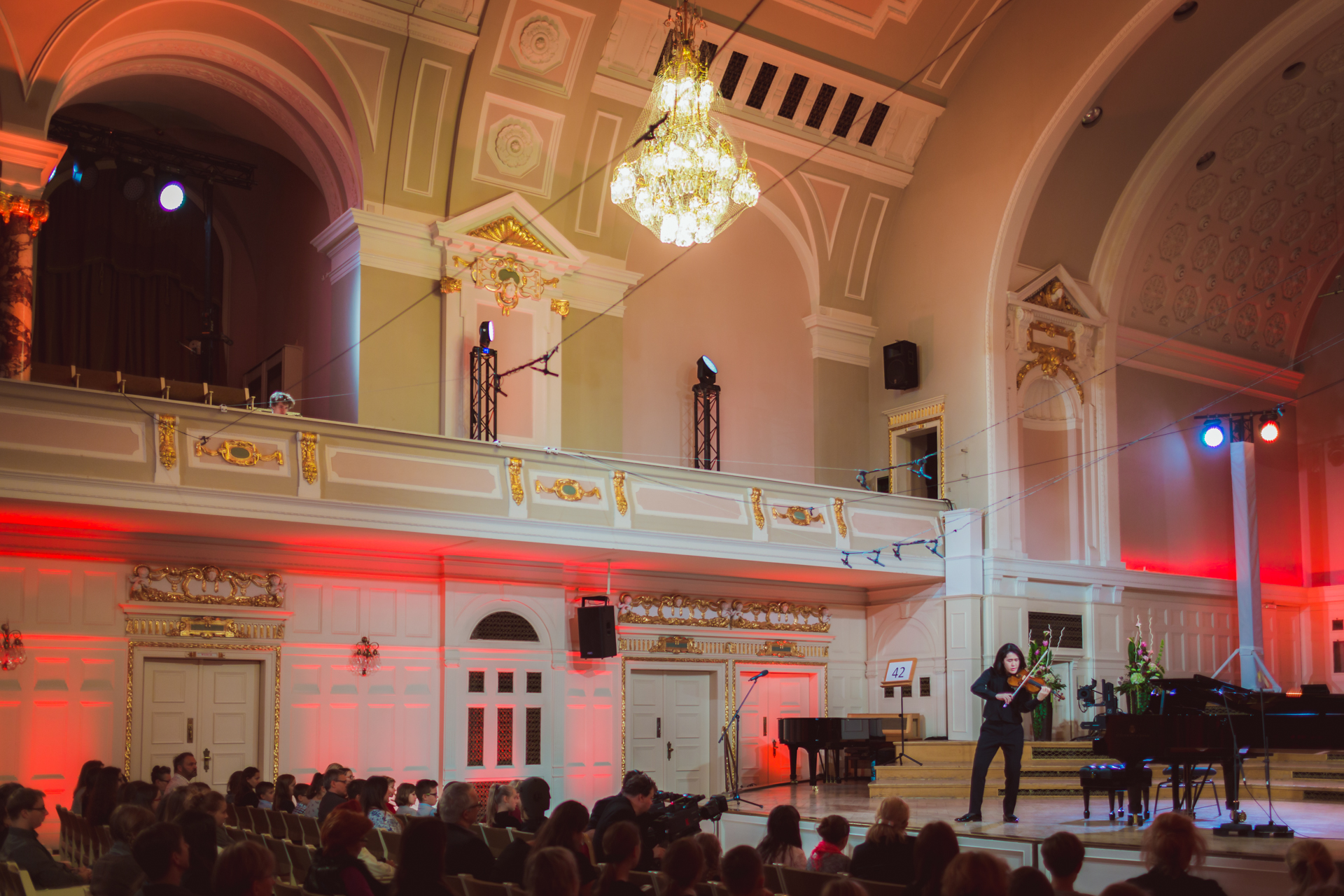 Ryosuke Suho (Japan) - Stage 1 - 15th International H. Wieniawski Violin Competition STEREO
więcej >>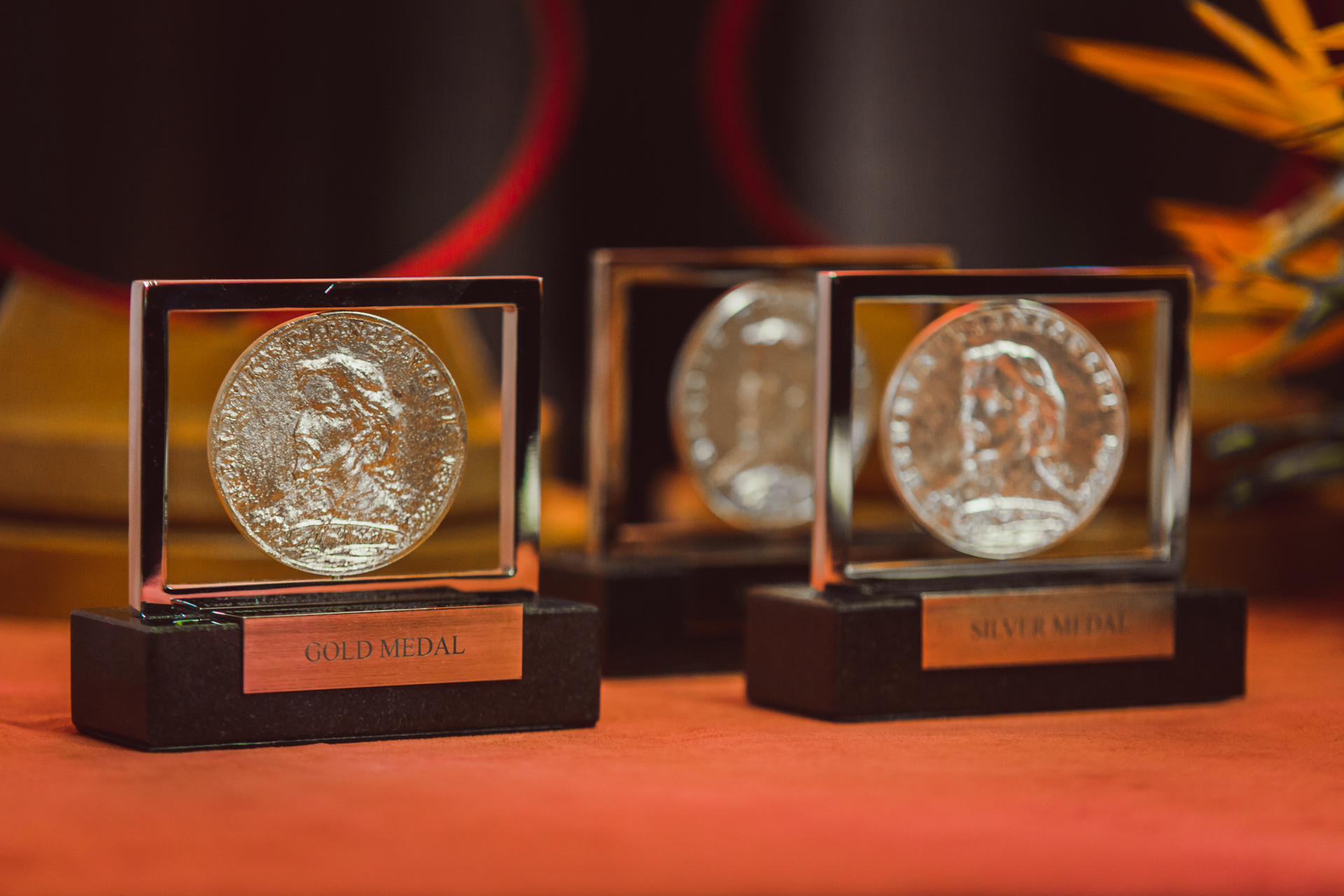 Prize Winners of 15th International Henryk Wieniawski Violin Competition (2016)
więcej >>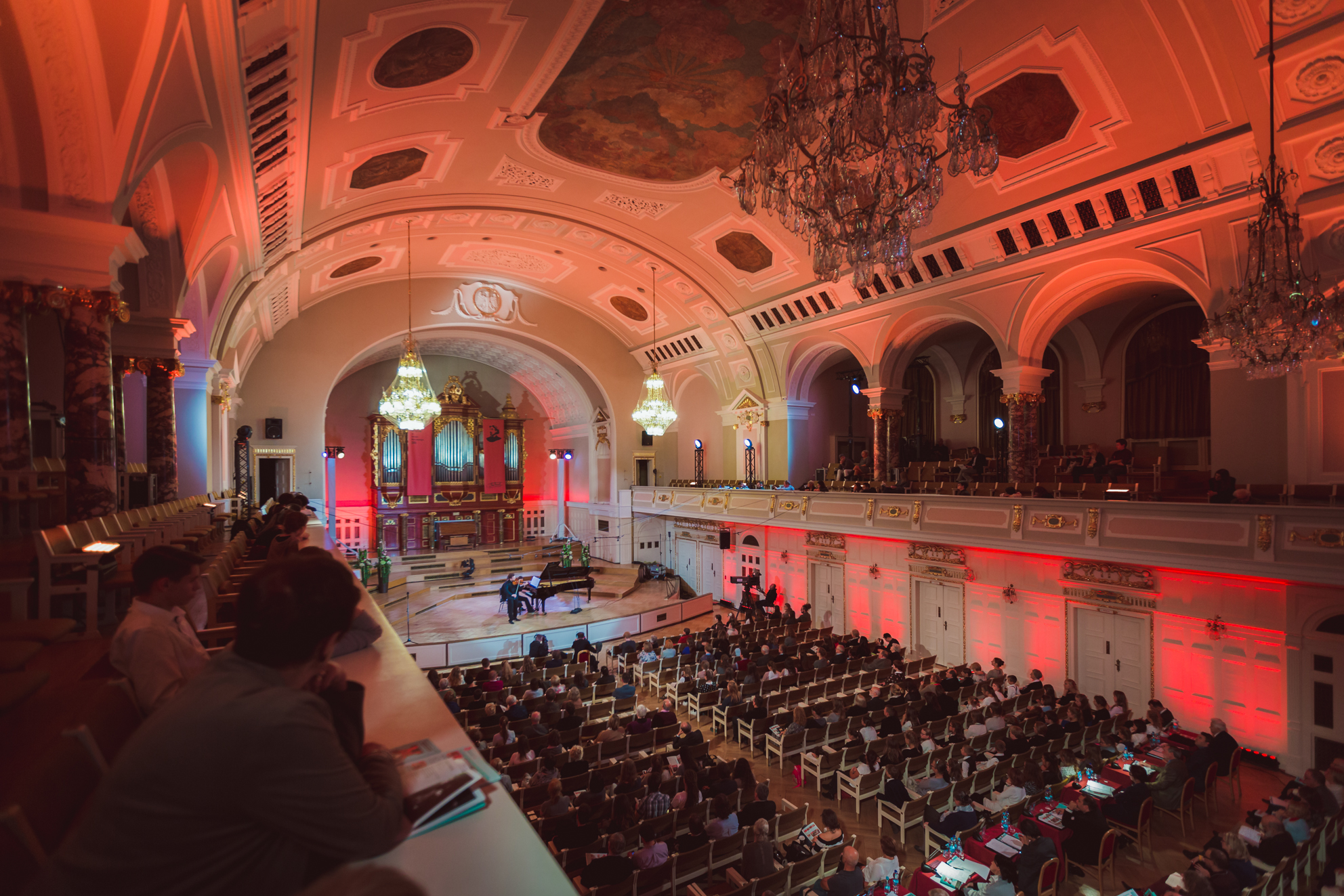 Gallery - Stage 2 (13.10.2016)
więcej >>