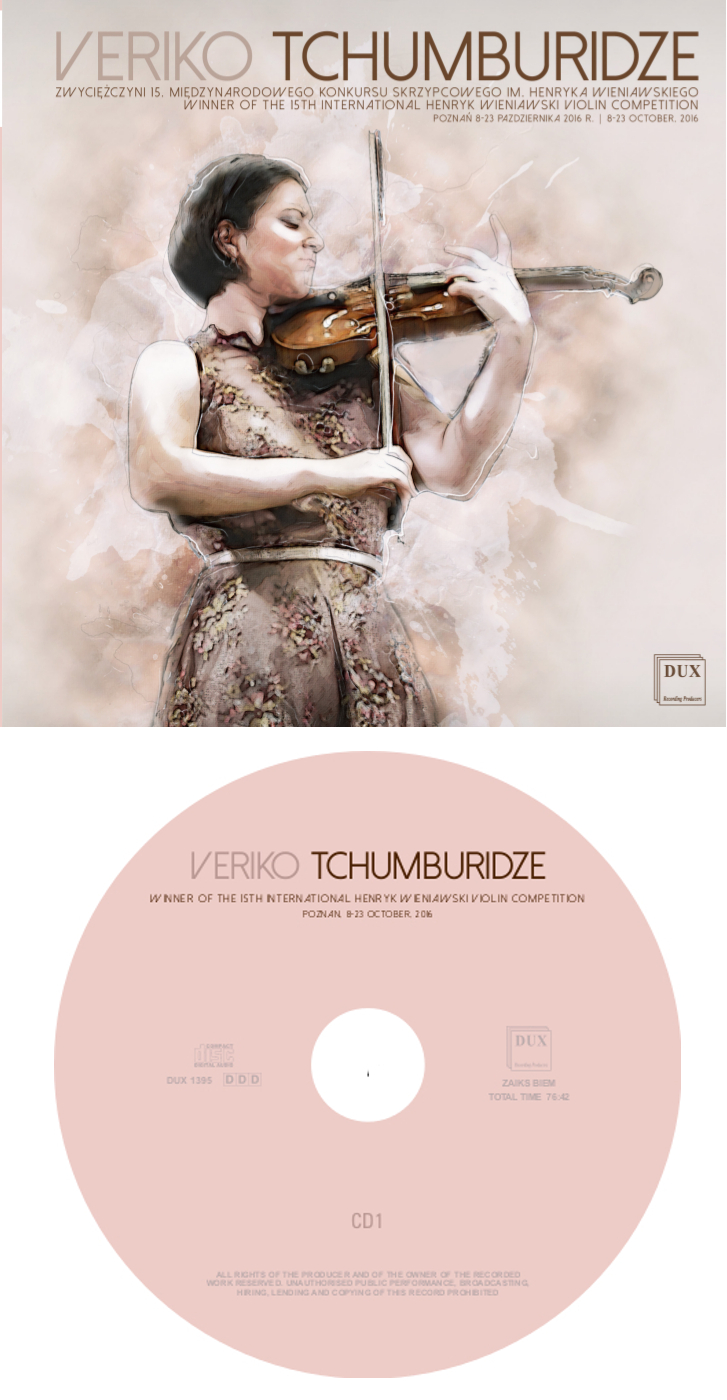 CD album of Veriko Tchumburidze – Winner of the 15th International Henryk Wieniawski Violin Competition (2016) – available!
---
The two-disc album contains almost all compositions performed by Veriko Tchumburidze during the 15th International Henryk Wieniawski Violin Competition. Recordings took place on 11, 14, 17, 20 October 2016 at the Adam Mickiewicz University Auditorium in Poznań, Poland.
---
The year 2016 revealed the winner of the 15th International Henryk Wieniawski Violin Competition. Therefore, the group of outstanding laureates was joined by a 20-year-old violinist originating from Georgia and Turkey – Veriko Tchumburidze. She won the sympathy of the audience and jury with her extraordinary liveliness; in her hands the violin became a trustee of longing and search for the values which are close to her. She is a breath of future, she gets us closer to the world of her own imagination; we capture the sounds from her world with our senses and we truly appreciate her freshness and spontaneity.
Andrzej Wituski
Director of the 15th International H. Wieniawski Violin Competition
---

---
In 2016, at the tender age of 20, Veriko Tchumbridze won the First Prize at the prestigious International Henryk Wieniawski Violin Competition to attract immediate attention of the musical world.
Born in Adana, Turkey, in 1996, Veriko Tchumburidze began her education at Mersin University State Conservatory with Selahattin Yunkuş and Lili Tchumburidze. Since 2010, she continued her studies with Prof. Dora Schwarzberg at the Hochschule für Musik in Vienna as scholar of "Young Musicians on World Stages" (YMWS) project. At the Musikhochschule München, which she began at the age of 19, Tchumburidze is a student of Prof. Ana Chumachenco. Besides her tutor's, she has also attended Prof. Igor Ozim's and Prof. Dora Schwarzberg's masterclasses.
In 2004, Tchumburidze won the Gülden Turalı National Violin Competition, and in 2006, the Georgian National Competition. In 2012, she walked away with the first prize of 7th International Tchaikovsky Competition for Young Musicians.
In 2013, the Turkish music magazine Andante awarded Tchumburidze the title of the country's "Best Emerging Musician". She performed at the opening concert of the 41th Istanbul Music Festival with the Borusan Symphony Orchestra, and was invited to participate in the Seiji Ozawa Academy Masterclass and the Verbier Festival in Switzerland.
The live recording of her concert with YMWS scholars at the Zurich Tonhalle in the Chamber Series in March 2014 earned her an invitation to perform with the Swiss Chamber Orchestra in Lucerne KKL. After this concert she was selected by Orpheum Musik Stiftung Zürich to release a CD series with the Munich Chamber Orchestra under the baton of Howard Griffiths.
Tchumburidze was the first Turkish/Georgian musician admitted to participate in the most famous International Tchaikovsky Competition (2015). She has played with such international orchestras as the Züricher Kammerorchester, the Münchener Kammerorchester, the Brandenburgisches Staatsorchester, the Musikkollegium Winterthur and the Russian State Symphony Orchestra.
In January 2016, she performed in Zurich to promote her first CD for Sony, and recorded John Williams' music to "Schindler's List" with the Brandenburgisches Kammerorchester and Howard Griffiths for Sony Classics. In the wake of her performances, Orpheum Stiftung chose Tchumburidze to headline the opening concert of Zürich Opernhaus Film Festival in 2016.
In June 2016, a member of Trio Arte ensemble, Tchumburidze was awarded the first prize in chamber music category at Pietro Argento International Music Competition in Gioia del Colle, Italy. Trio Arte also performed the world premiere of "Ludus Modalis", a piece written for the Trio by the renowned Turkish composer Özkan Manav.
Since 2016, Tchumburidze has been playing a 1756 Giambattista Guadagnini instrument generously provided by the Deutsche Stiftung Musikleben.
---
Veriko Tchumburidze – violin
Hanna Holeksa – piano
Amadeus Chamber Orchestra of Polish Radio
Katarzyna Budnik-Gałązka – viola
Agnieszka Duczmal – conductor
Orkiestra Filharmonii Poznańskiej
Marek Pijarowski – conductor
Łukasz Borowicz – conductor
---
CD 1

Karol Szymanowski (1882–1937)
1 Romance in D major, Op. 23 for violin and piano 6:22
Nathan Milstein (1904–1992)
2 Paganiniana (Variations) for violin solo 9:02
Henryk Wieniawski (1835–1880)
3 Caprice Le Staccato, Op. 10, No. 4 for violin solo 2:24
Henryk Wieniawski
4 Scherzo-Tarantelle in G minor, Op. 16 4:50
for violin and piano
Joseph Joachim (1831–1907)
5 Romance in B flat major, Op. 2 for violin and piano 5:07
César Franck (1822–1890)
Sonata in A major for violin and piano
6 I Allegretto moderato 6:15
7 II Allegro 8:32
8 III Recitativo-Fantasia 7:46
9 IV Allegretto poco mosso 6:27
Fritz Kreisler (1875–1962)
10 Gypsy Caprice for violin and piano 5:25
Johann Sebastian Bach (1685–1750)
11 Adagio from Sonata No. 1 in G minor, BWV 1001 4:49
Wolfgang Amadeus Mozart (1756-1791)
12 Allegro aperto from Violin Concerto No. 5 in A major, KV 219 9:45
Total time: 76:42
---
CD 2
Wolfgang Amadeus Mozart
1 Allegro maestoso 13:52
from Sinfonia Concertante in E flat major, KV 364/324d
Henryk Wieniawski
Violin Concerto No. 2 in D minor, Op. 22
2 I Allegro moderato 12:05
3 II Romance. Andante non troppo 5:04
4 III Allegro con fuoco – Allegro moderato, à la Zingara 6:30
Dmitri Shostakowich (1906-1975)
Violin Concerto No. 1 in A minor, Op. 77
5 I Nocturne. Moderato 12:05
6 II Scherzo. Allegro 6:22
7 III Passacaglia. Andante 14:03
8 IV Burlesque. Allegro con brio 5:17
Total time: 75:17
---
Towarzystwo Muzyczne im. Henryka Wieniawskiego | Henryk Wieniawski Music Society
ul. Świętosławska 7
61-840 Poznań, Poland
tel. (+48) 61 852 26 42
e-mail: biuro@wieniawski.pl
---
Publishers:
Towarzystwo Muzyczne im. Henryka Wieniawskiego w Poznaniu, Dux

Date of release: 2017
Languages: Polish, English
---
Co-Financing: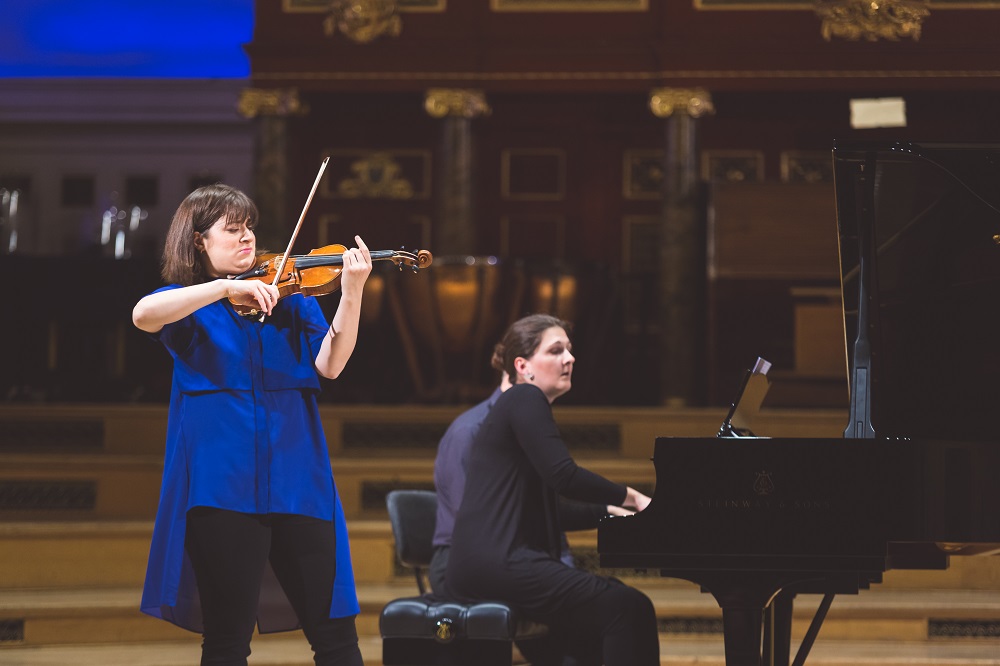 Veriko Tchumburidze - violin, Hanna Holeksa - piano. Recital in one year after winning the Competition (Poznań, 15.10.2017, 6 PM)
więcej >>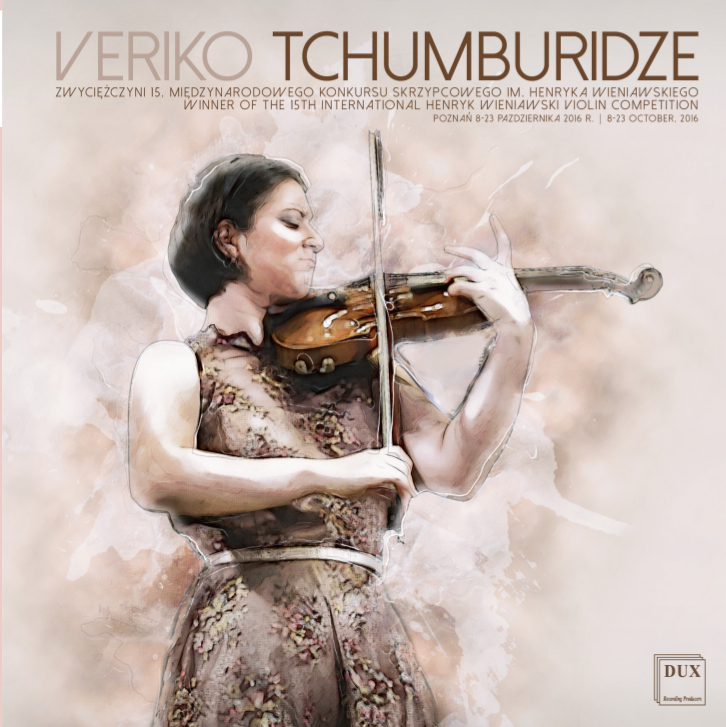 CD album of Veriko Tchumburidze - Winner of the 15th International Henryk Wieniawski Violin Competition (2016) - available!
więcej >>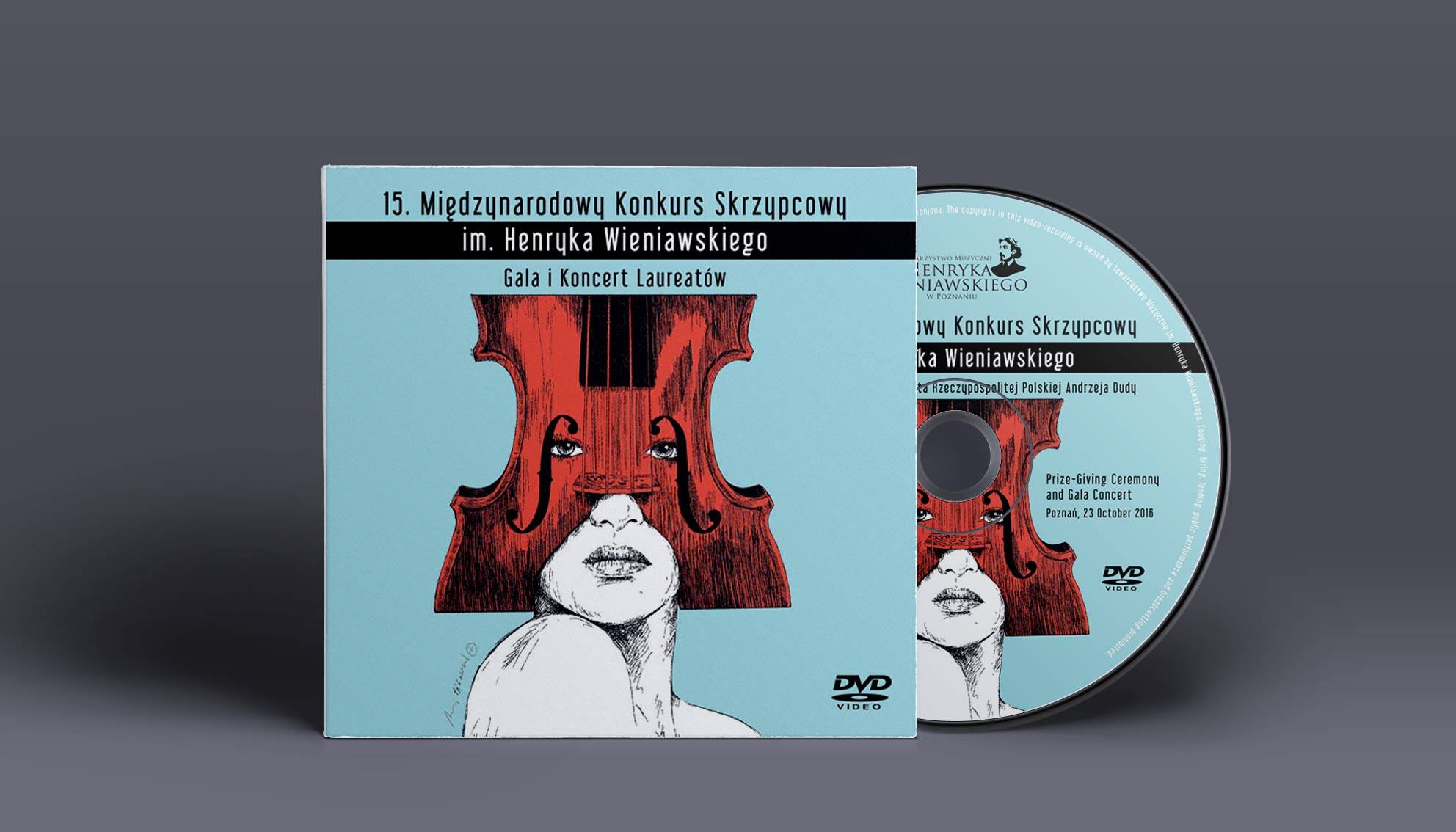 DVD - Prize Giving Ceremony and Gala Concert of 15th International Henryk Wieniawski Violin Competition (2016)
więcej >>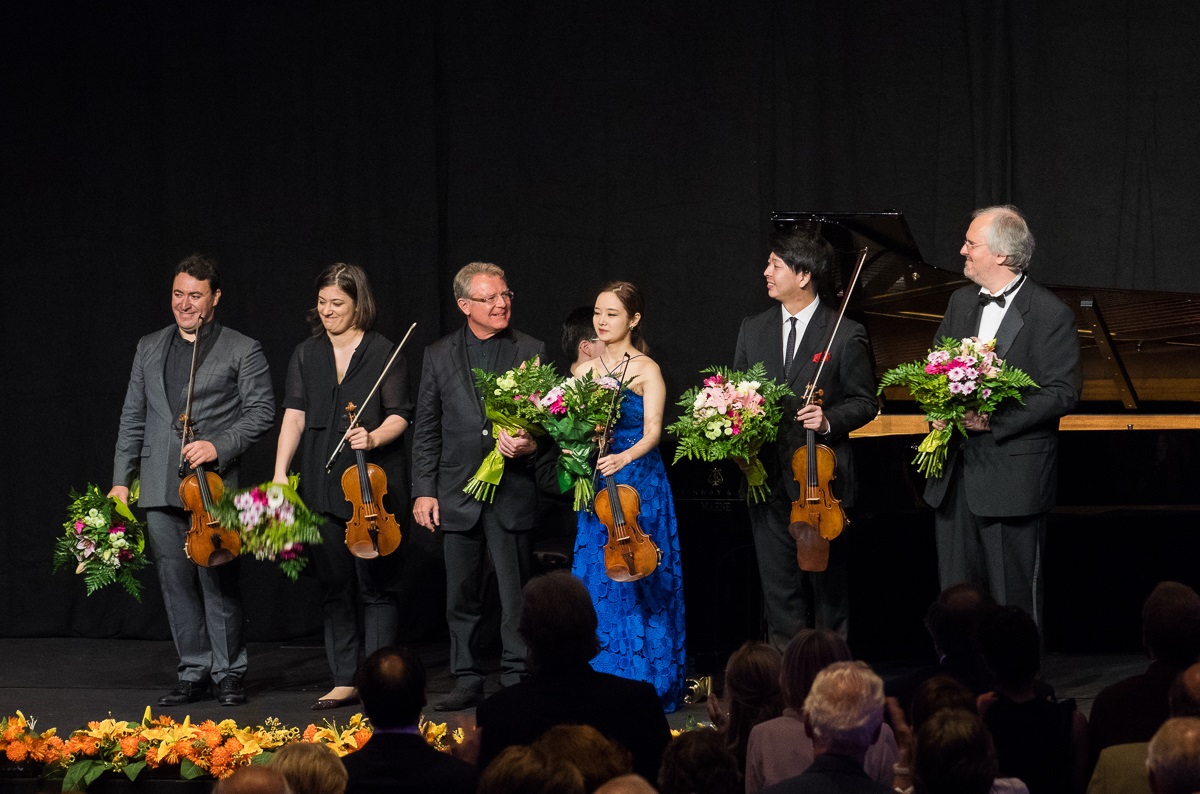 Prize endowed by Musica Mundi Festival: 'Maxim Vengerov & the winners of the 2016 Wieniawski Violin Competition' - concert in Brussels (28.07.2017)
więcej >>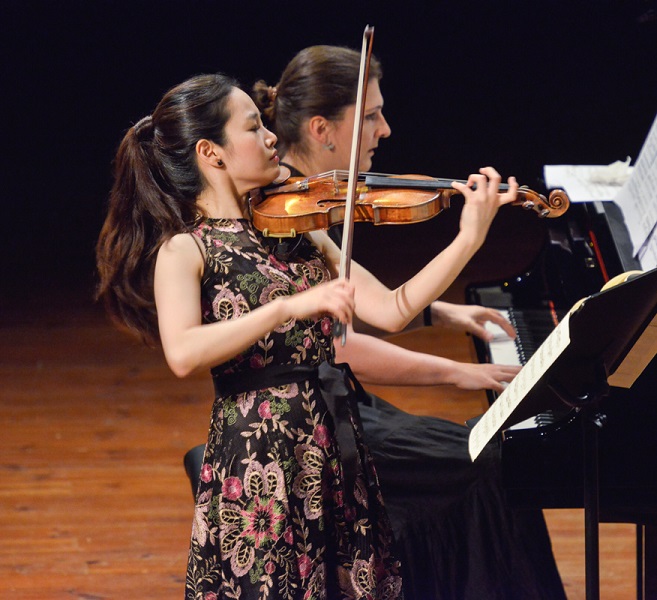 Prize endowed by the International Krystyna Jamroz Music Festival in Busko-Zdrój - concerts of Veriko Tchumburidze and Bomsori Kim (July 2 and 4, 2017)
więcej >>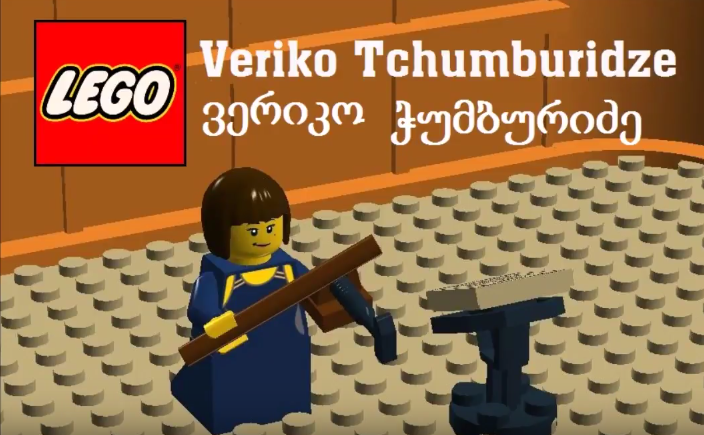 How to build the figure of talented violinist Veriko Tchumburidze from LEGO bricks? ;)
więcej >>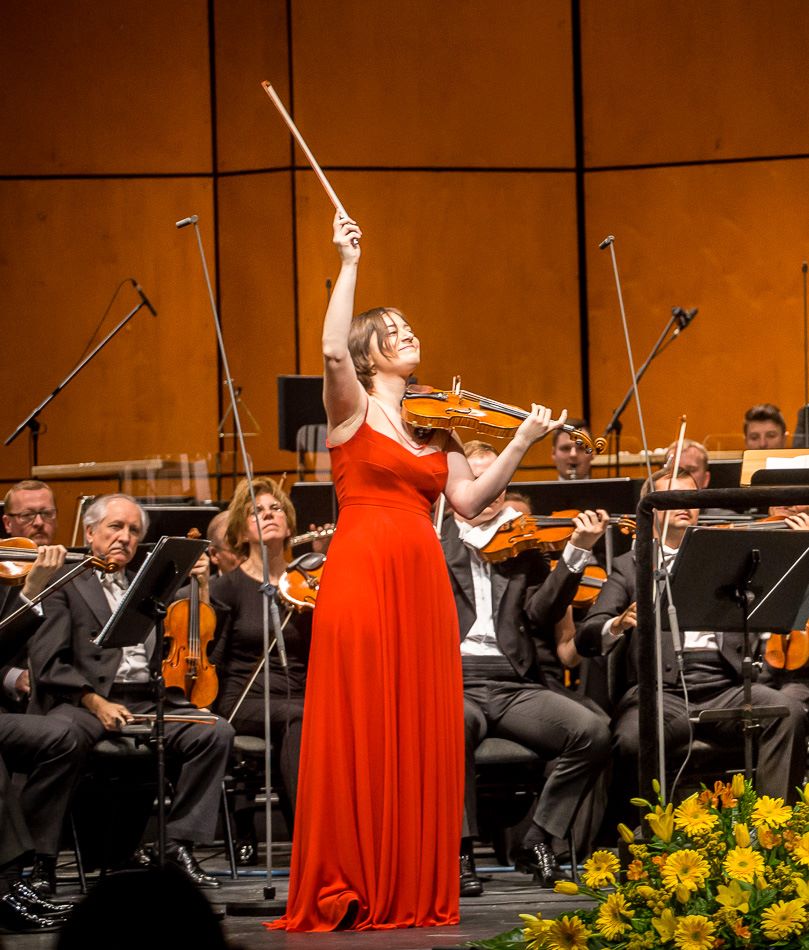 Prize endowed by the Sinfonia Varsovia Orchestra: concert of Veriko Tchumburidze with the Sinfonia Varsovia at the Polish National Opera in Warsaw (22.03.2017, 19.00)
więcej >>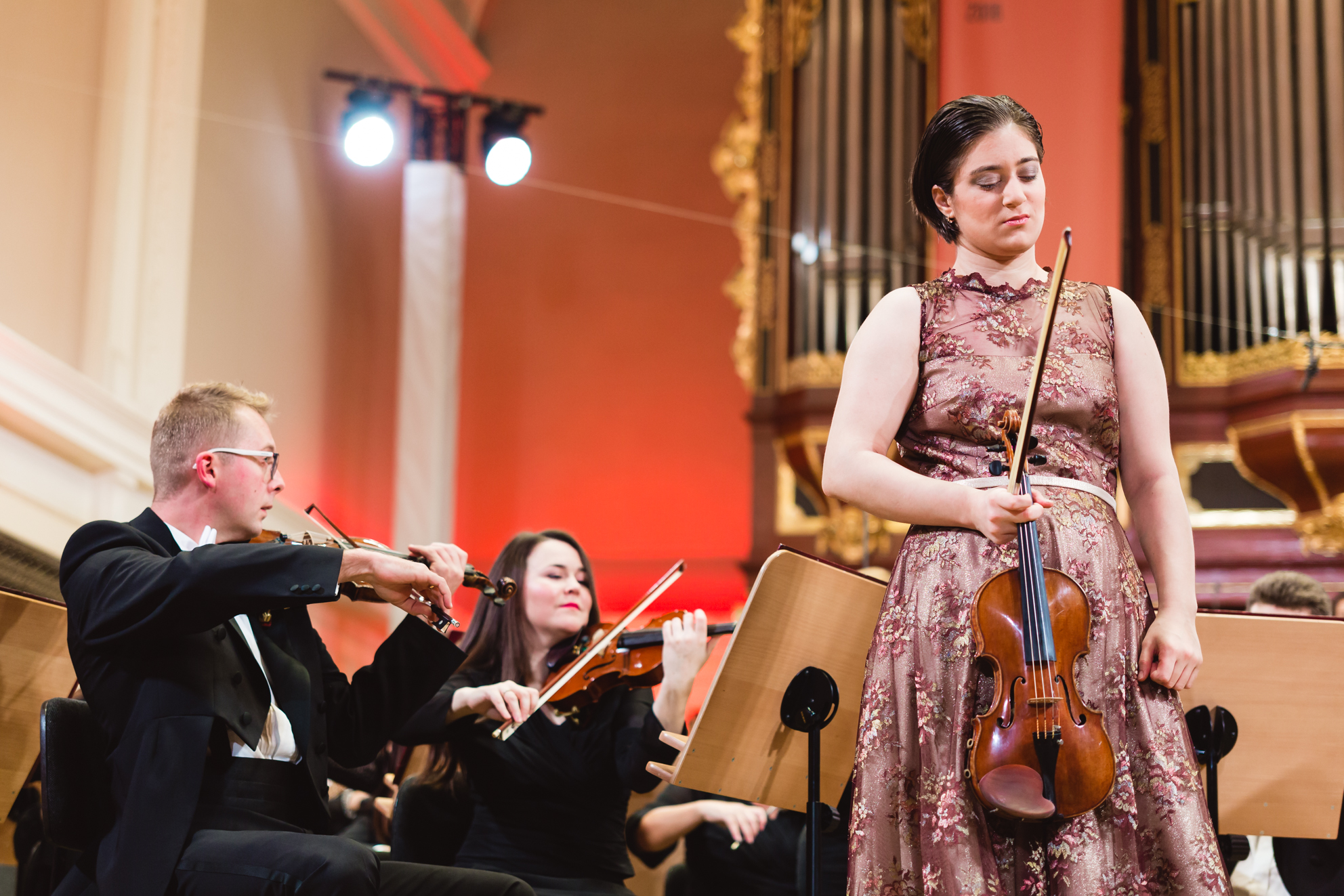 Veriko Tchumburidze (Georgia/Turkey) - Stage 4, part 2 - 15th International Wieniawski Violin Competition STEREO
więcej >>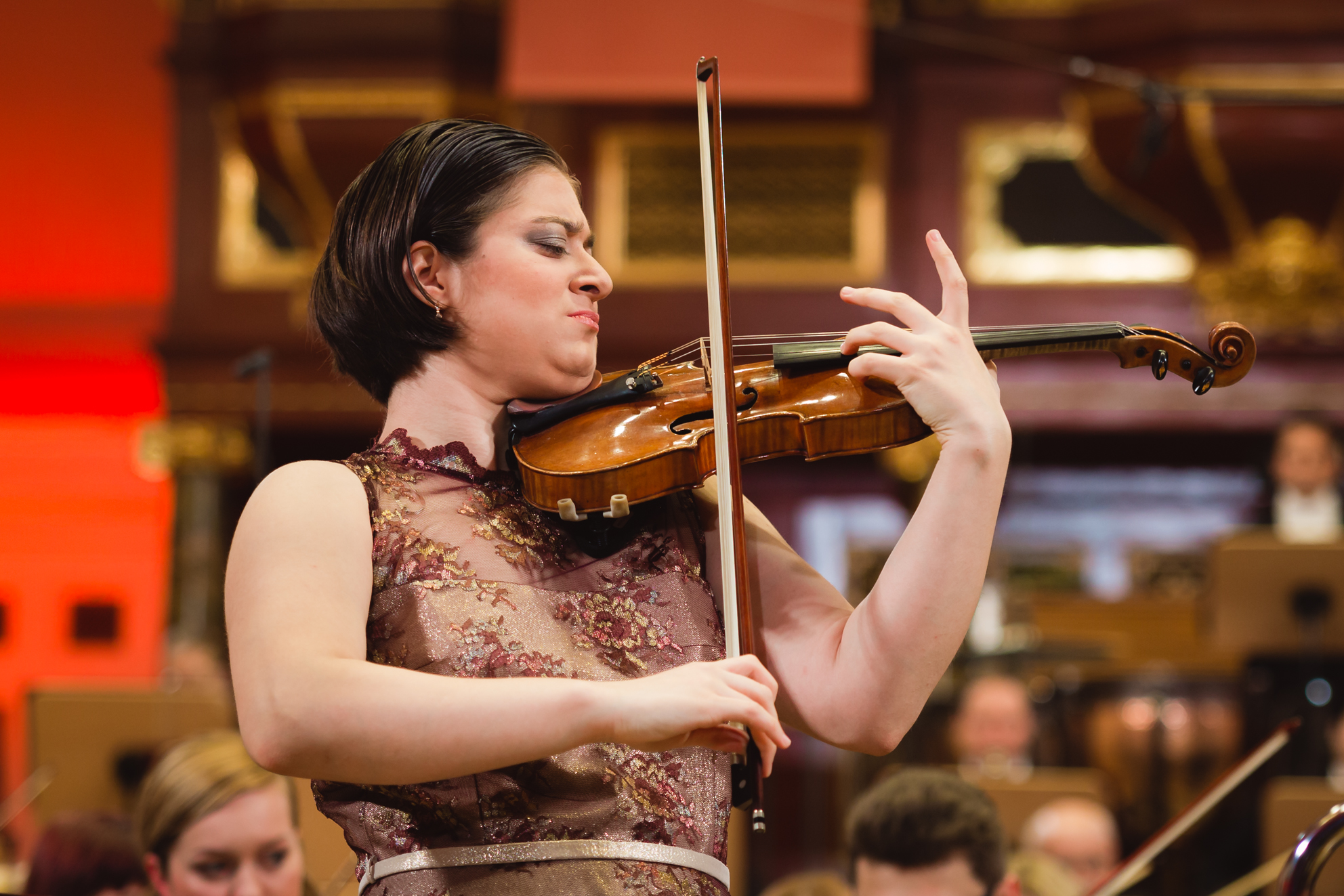 Veriko Tchumburidze (Georgia/Turkey) - Stage 4, part 1 - 15th International Henryk Wieniawski Violin Competition STEREO
więcej >>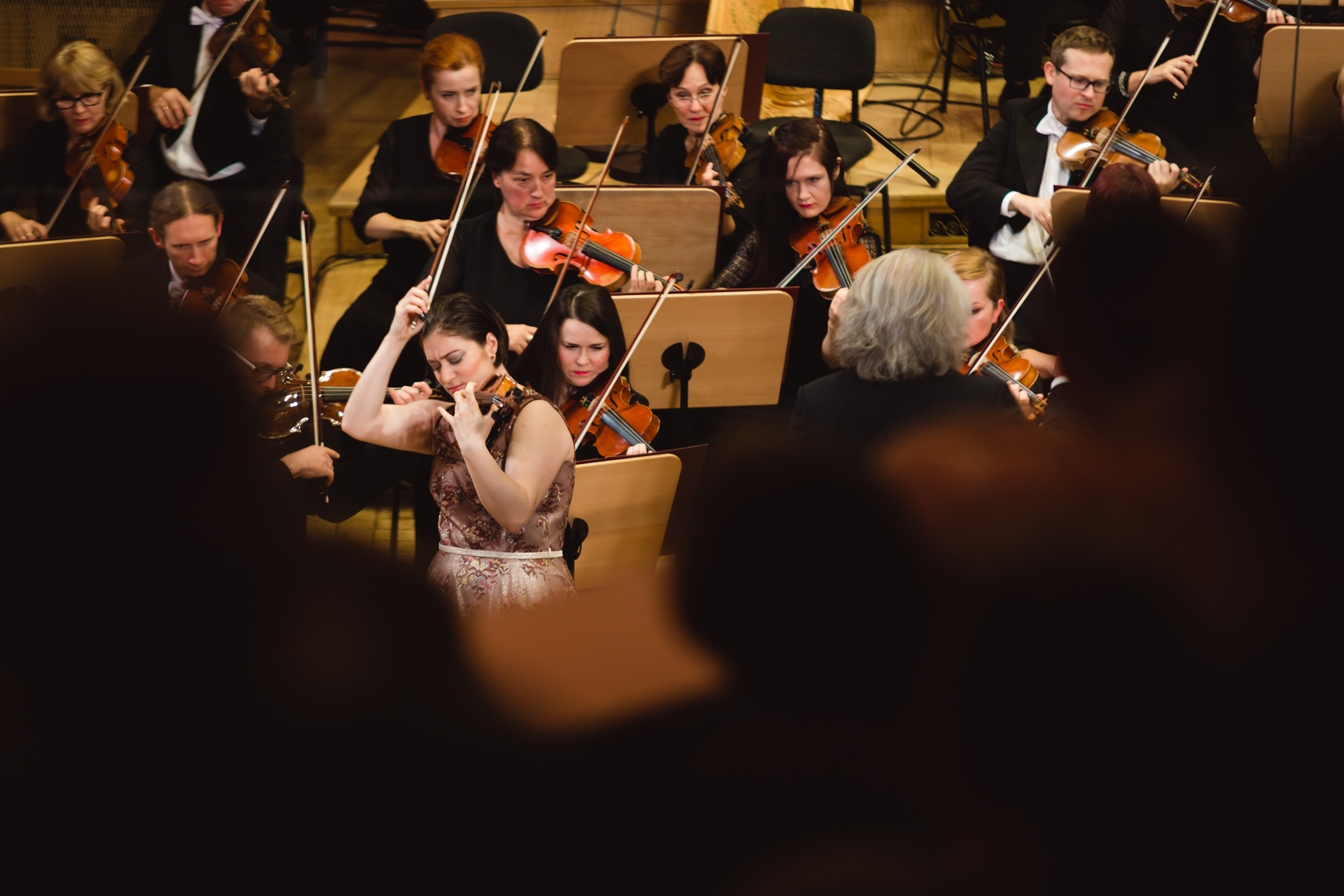 Veriko Tchumburidze (Georgia/Turkey) - Stage 4, part 2 - 15th International Henryk Wieniawski Violin Competition BINAURAL | use headphones
więcej >>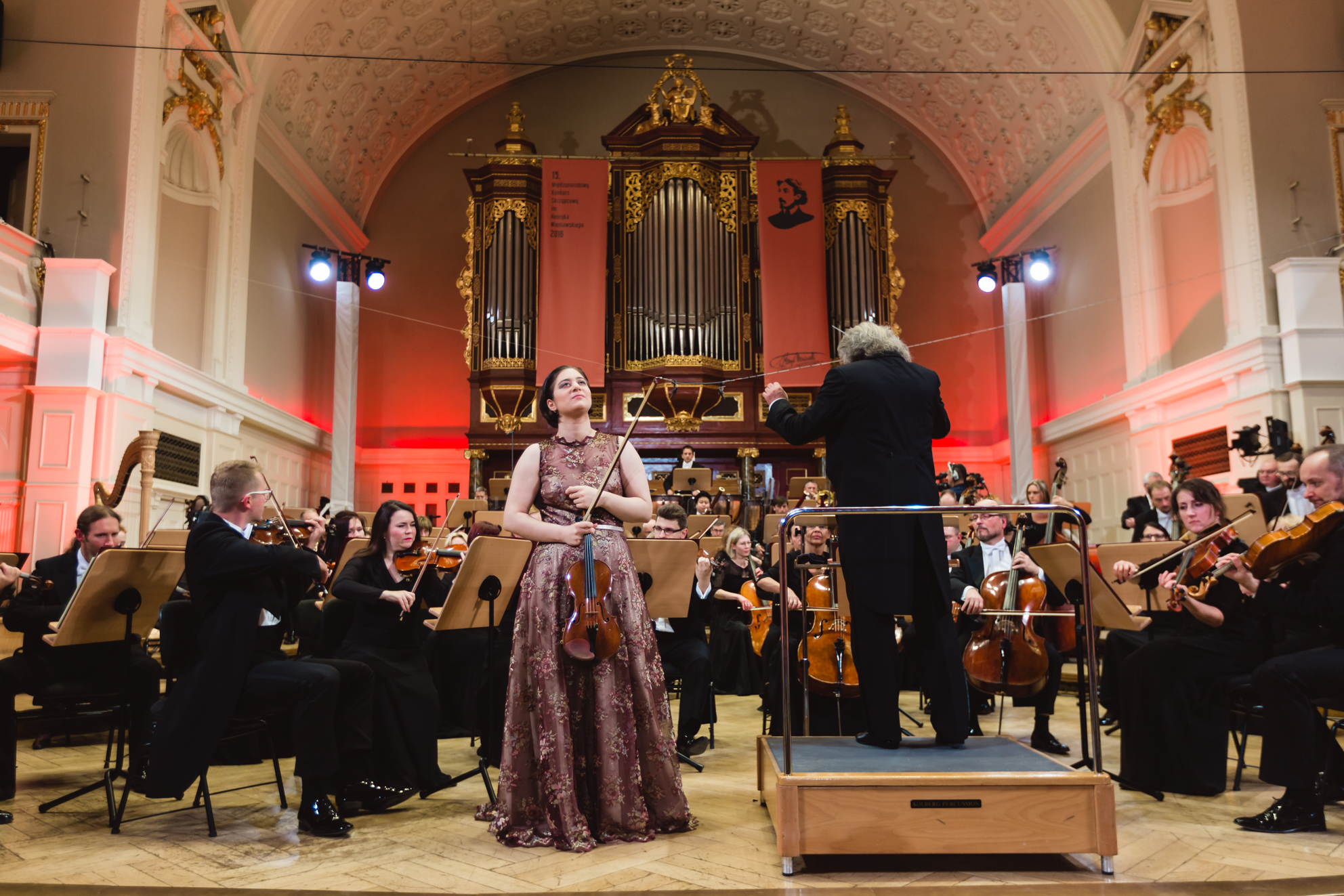 Veriko Tchumburidze (Georgia/Turkey) - Stage 4, part 1 - 15th International Henryk Wieniawski Violin Competition BINAURAL | use headphones
więcej >>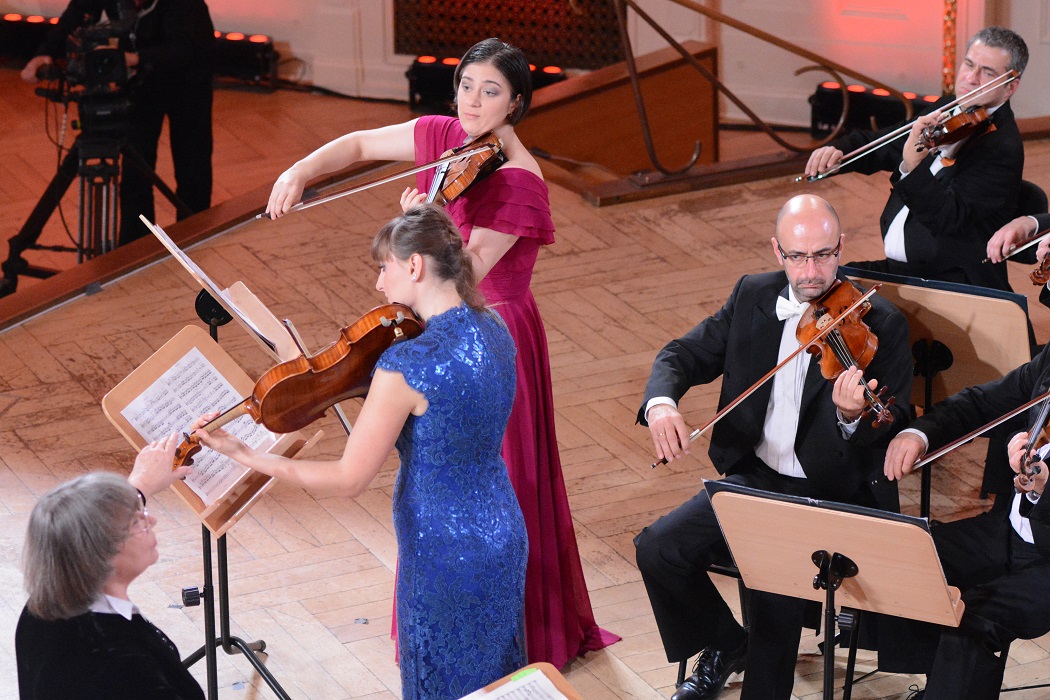 Veriko Tchumburidze (Georgia/Turkey) - Stage 3 - 15th International Henryk Wieniawski Violin Competition STEREO
więcej >>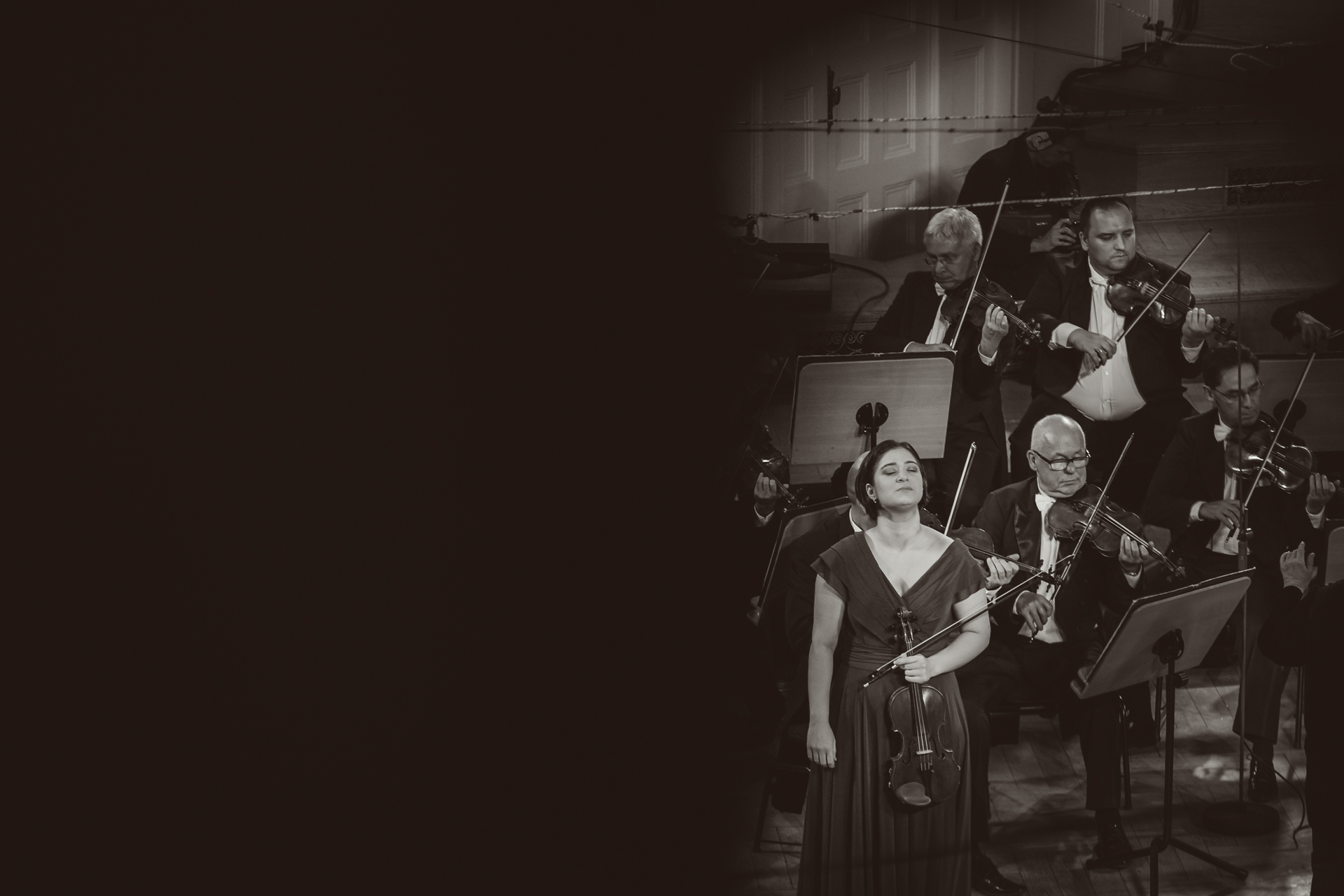 Veriko Tchumburidze (Georgia/Turkey) - Stage 3 - 15th International Henryk Wieniawski Violin Competition BINAURAL | use headphones
więcej >>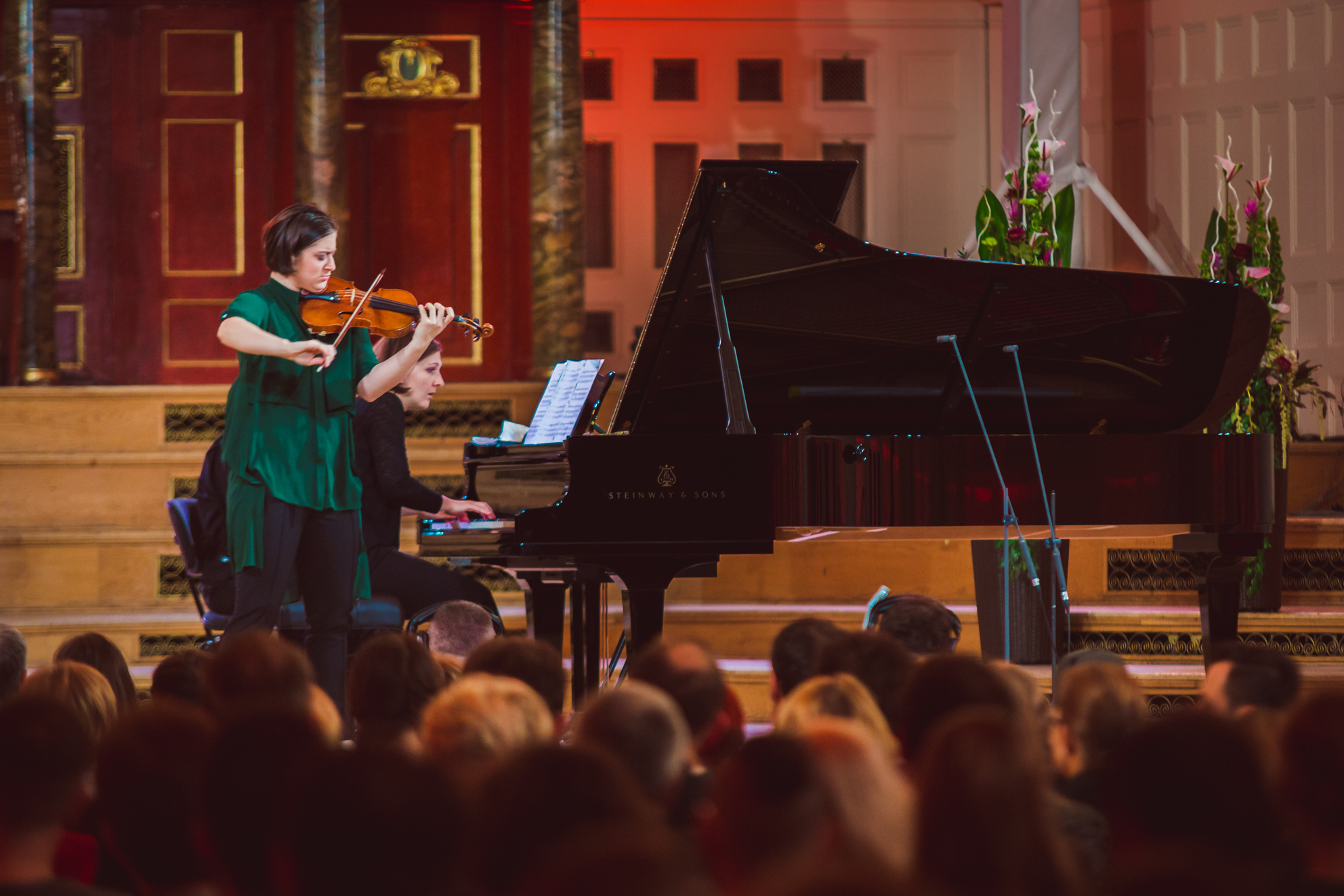 Veriko Tchumburidze (Georgia/Turkey) - Stage 2 - 15th International Henryk Wieniawski Violin Competition STEREO
więcej >>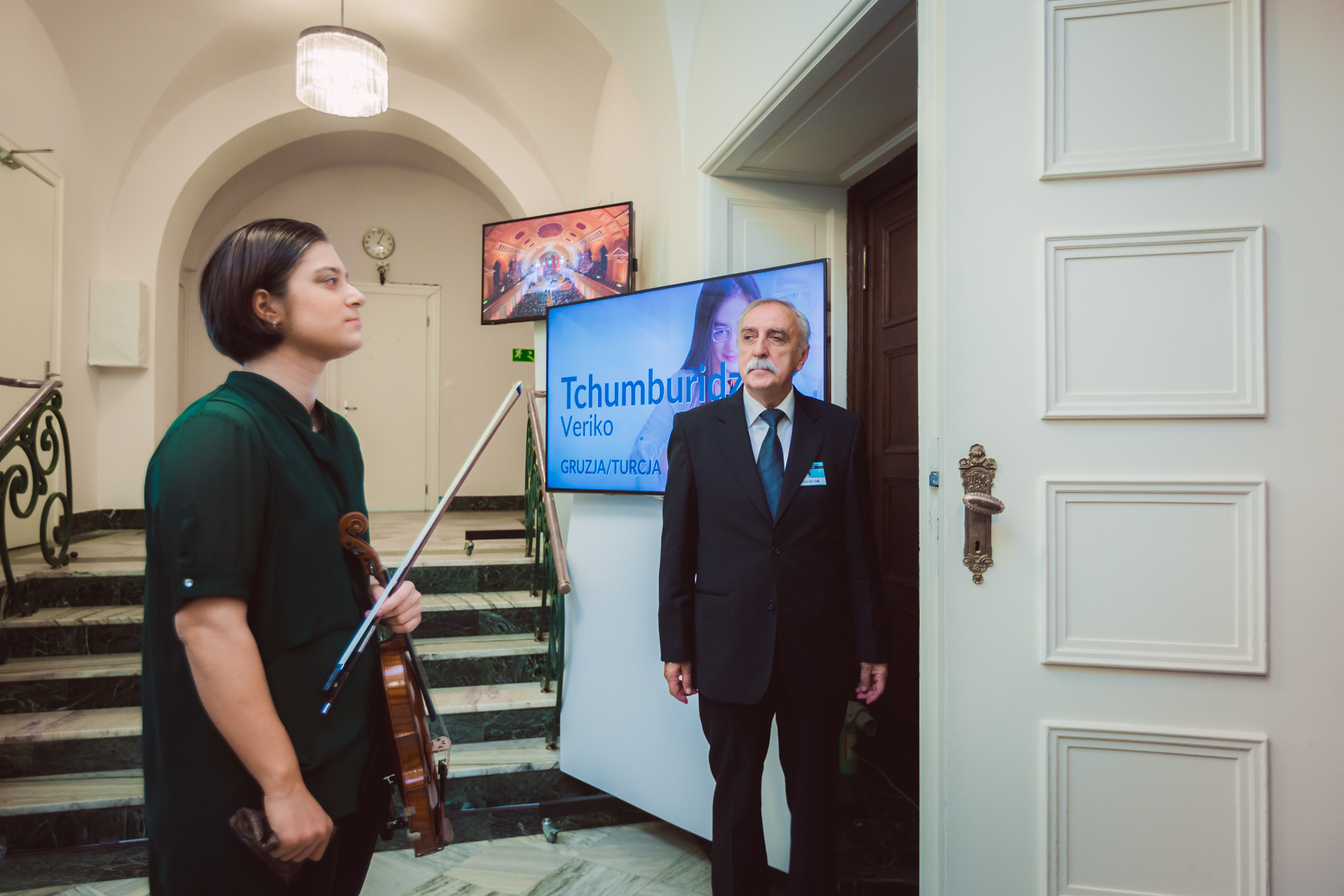 Veriko Tchumburidze (Georgia/Turkey) - Stage 2 - 15th International Henryk Wieniawski Violin Competition BINAURAL | use headphones
więcej >>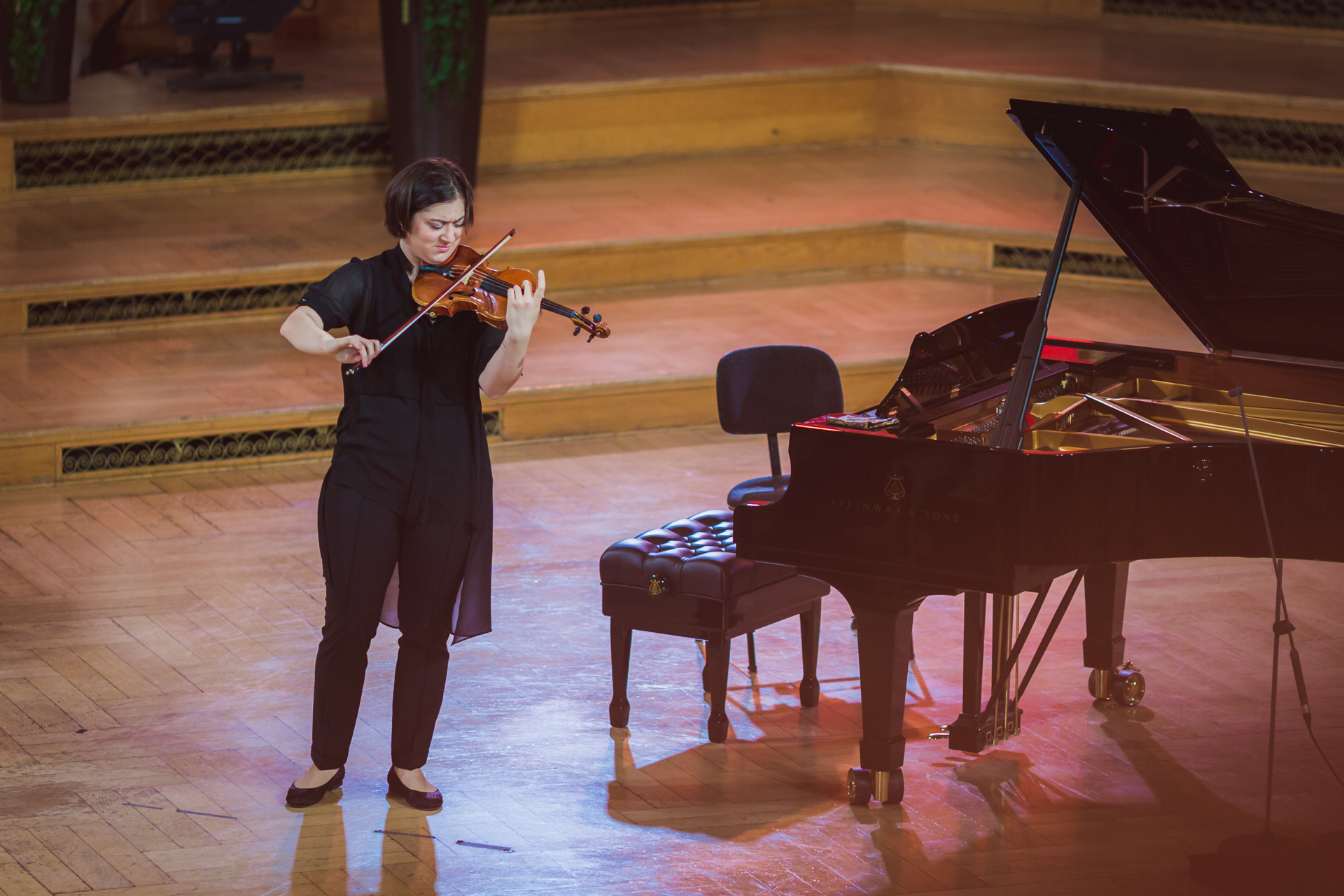 Veriko Tchumburidze (Georgia/Turkey) - Stage 1 - 15th International Henryk Wieniawski Violin Competition STEREO
więcej >>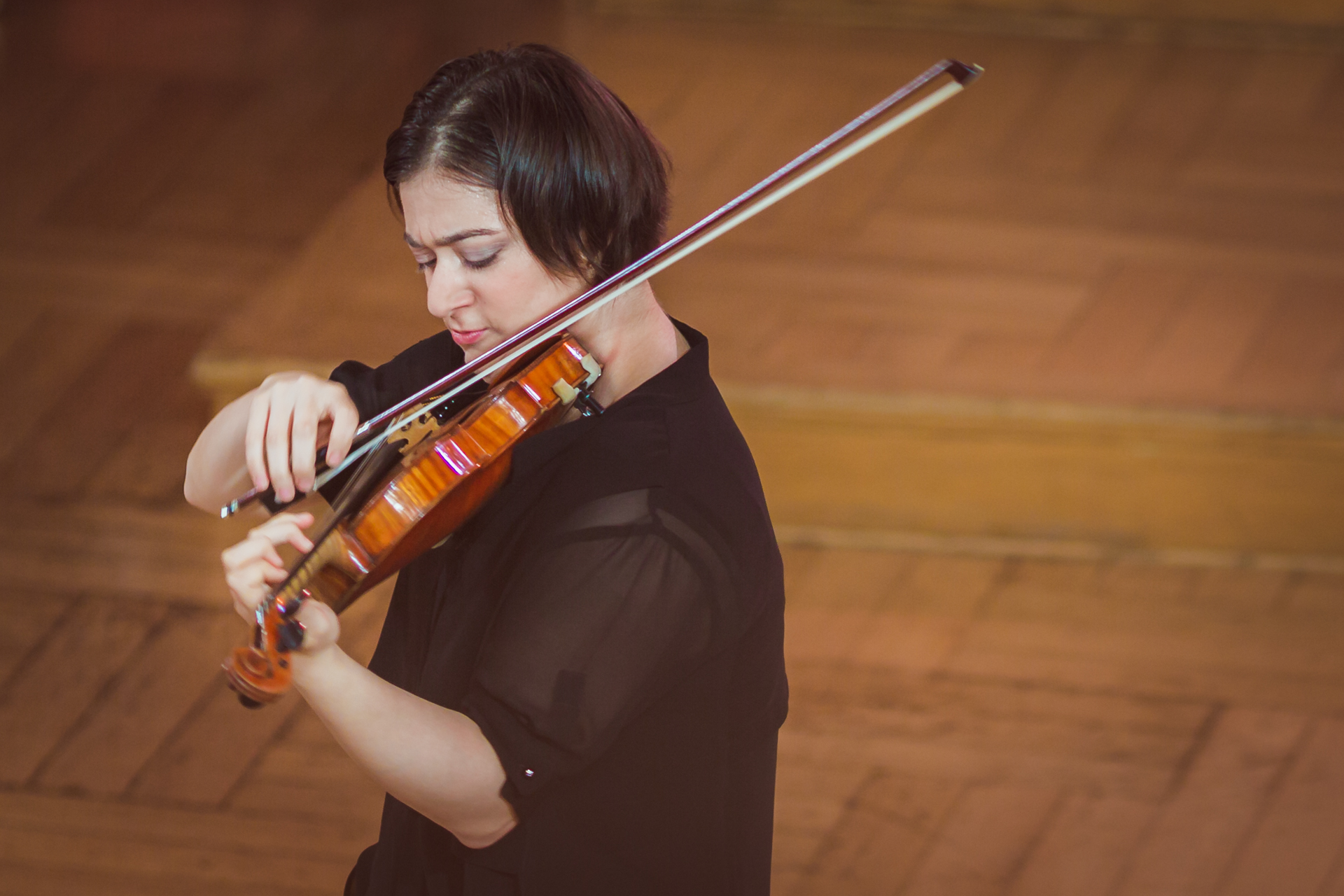 Veriko Tchumburidze (Georgia/Turkey) - Stage 1 - 15th International Henryk Wieniawski Violin Competition BINAURAL | use headphones
więcej >>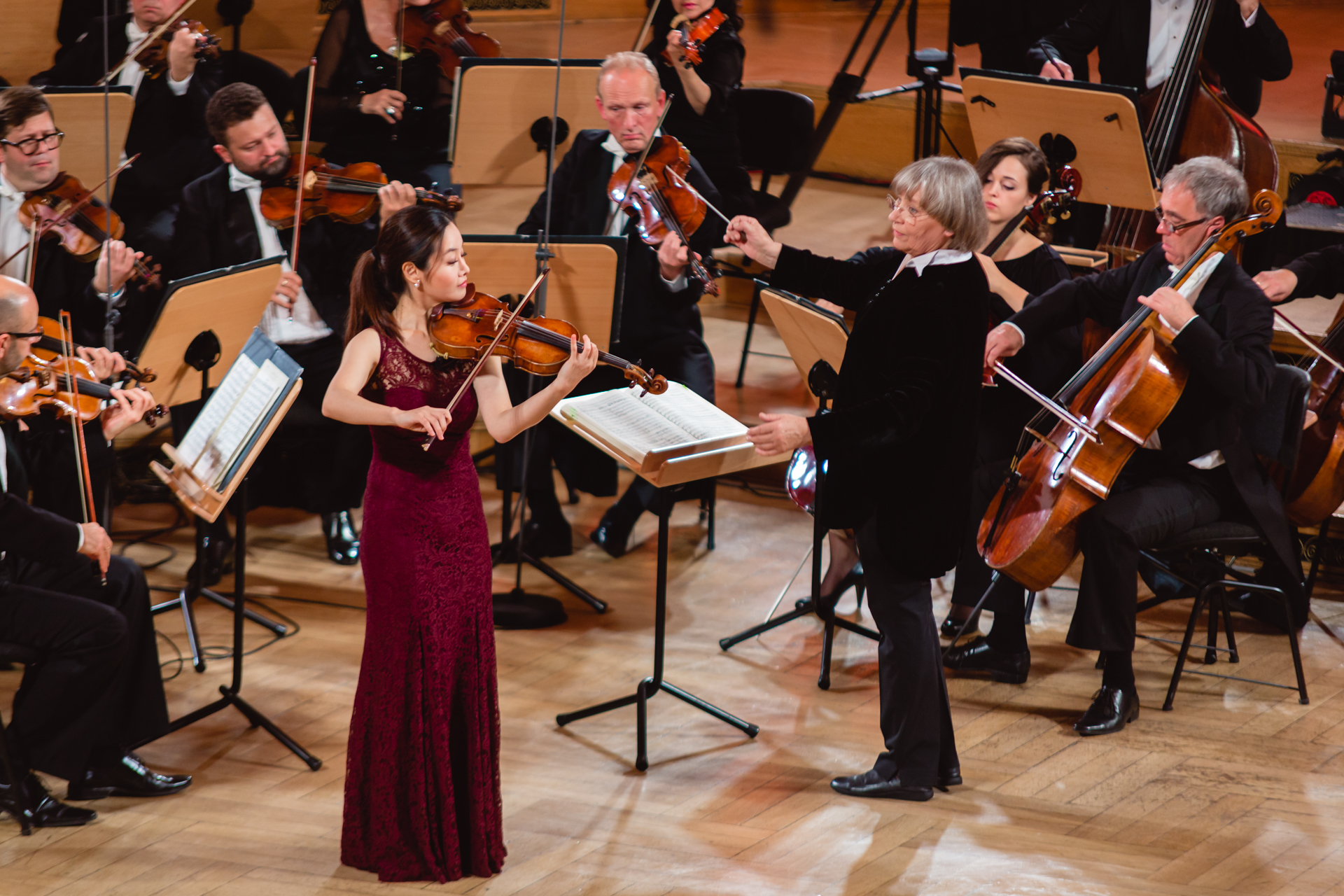 Bomsori Kim (Korea) - Stage 3 - 15th International H. Wieniawski Violin Competition STEREO
więcej >>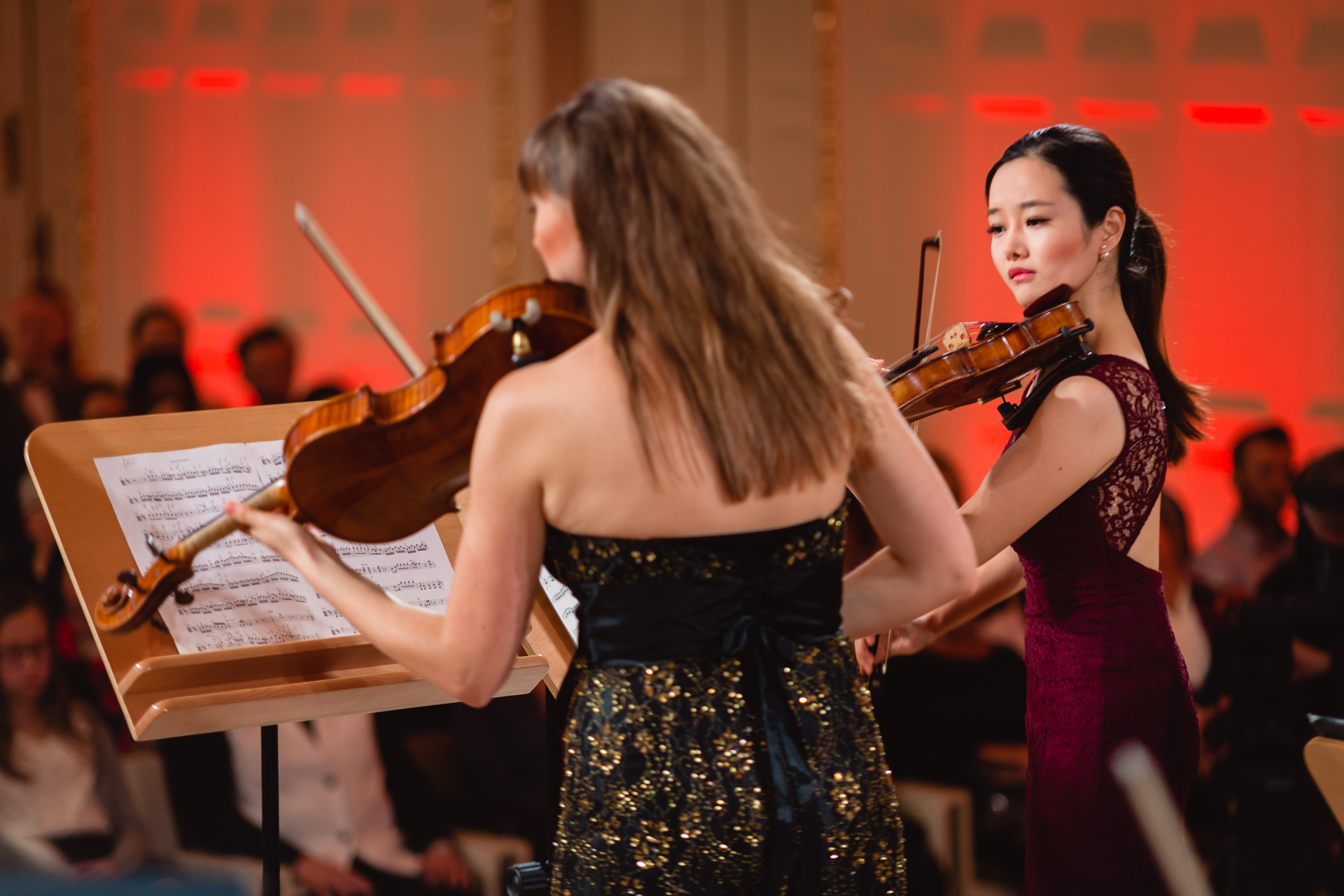 Bomsori Kim (Korea) - Stage 3 - International H. Wieniawski Violin Competition BINAURAL | use headphones
więcej >>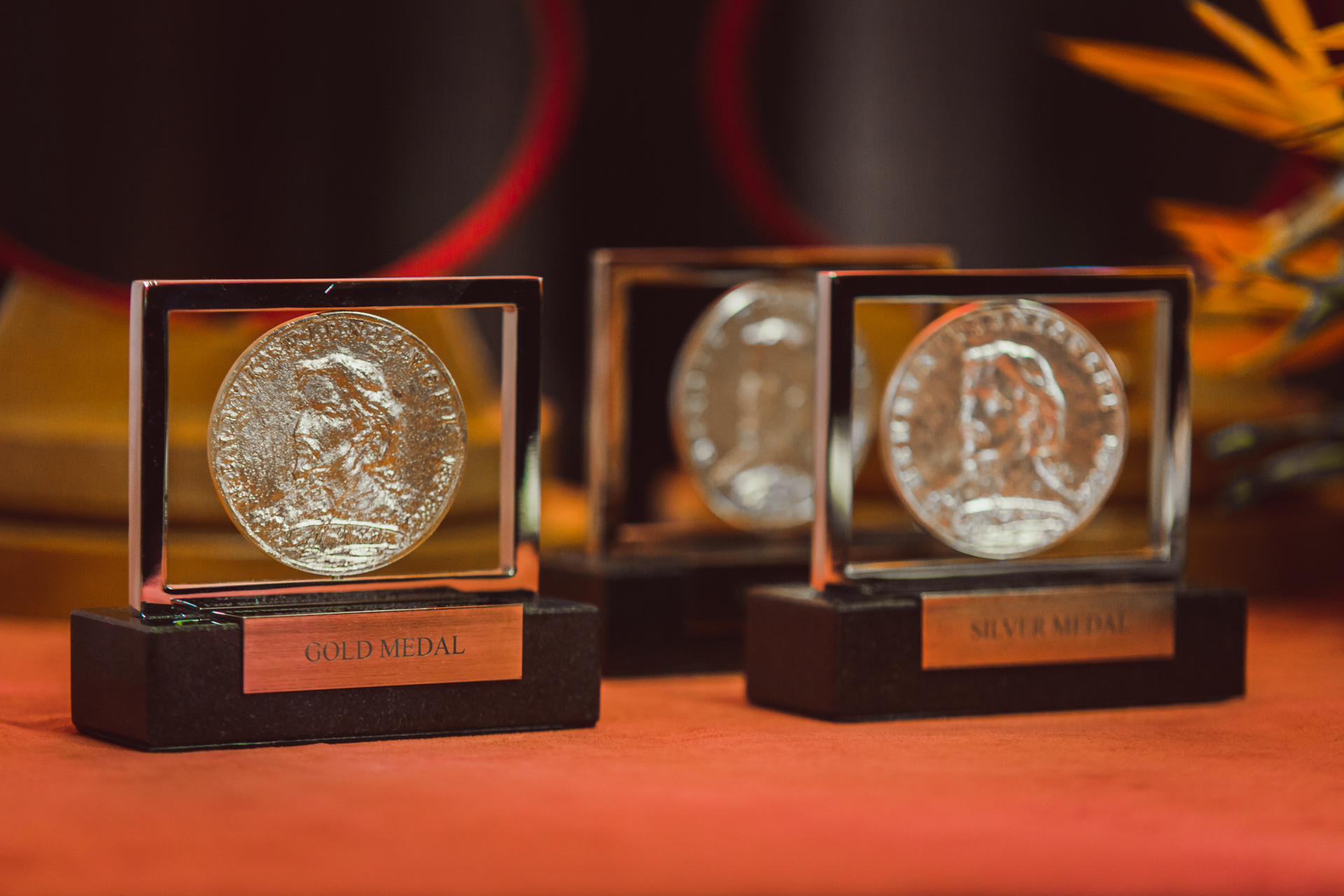 Prize Winners of 15th International Henryk Wieniawski Violin Competition (2016)
więcej >>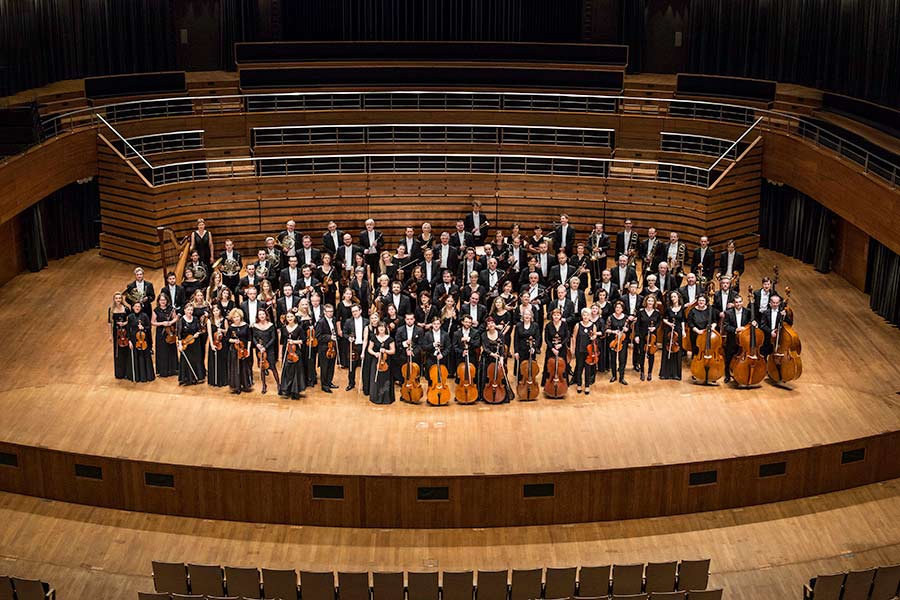 Prize Winners of the 15th International H. Wieniawski Competition will play at The National Forum of Music in Wrocław (25.10.2016)
więcej >>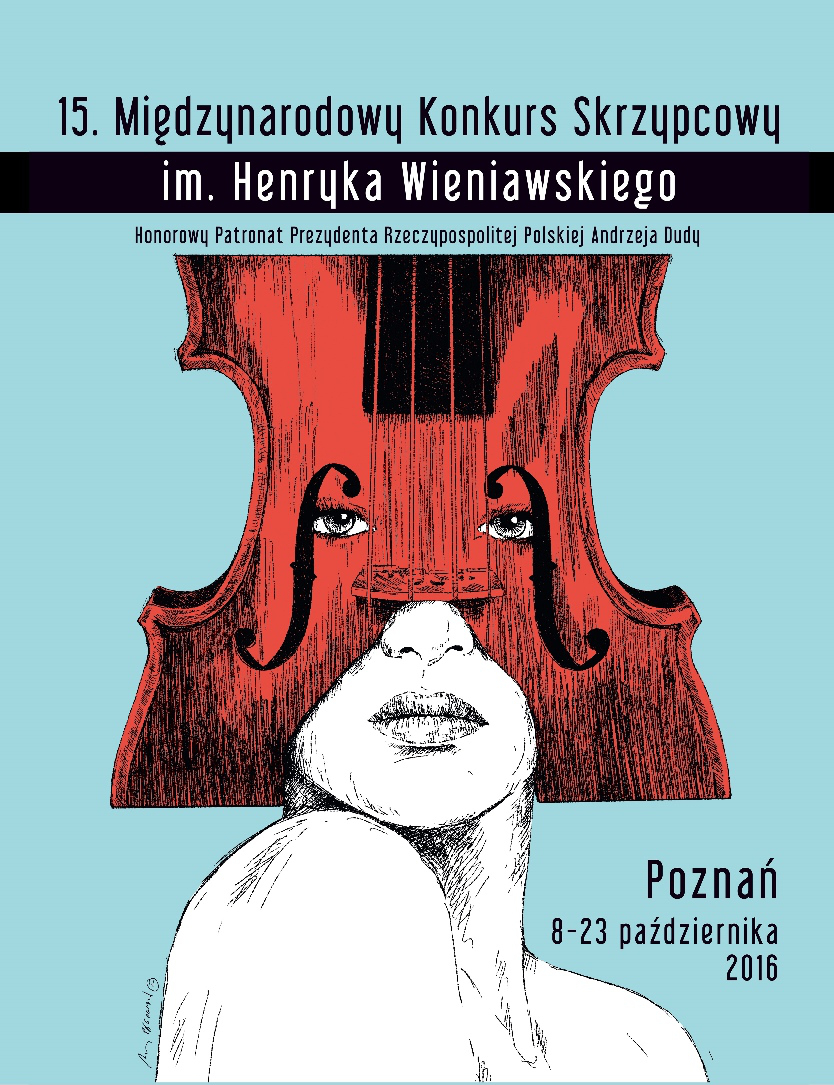 Participants of 15th International Henryk Wieniawski Violin Competition (Poznań, 8-23.10.2016)
więcej >>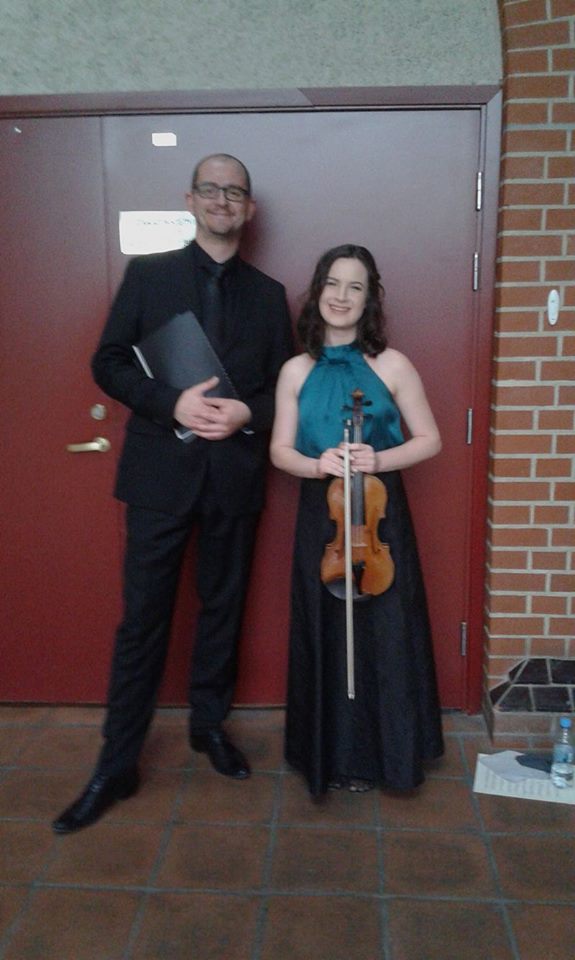 Preliminary selection - Gdańsk, Poland (16-17.04.2016)
więcej >>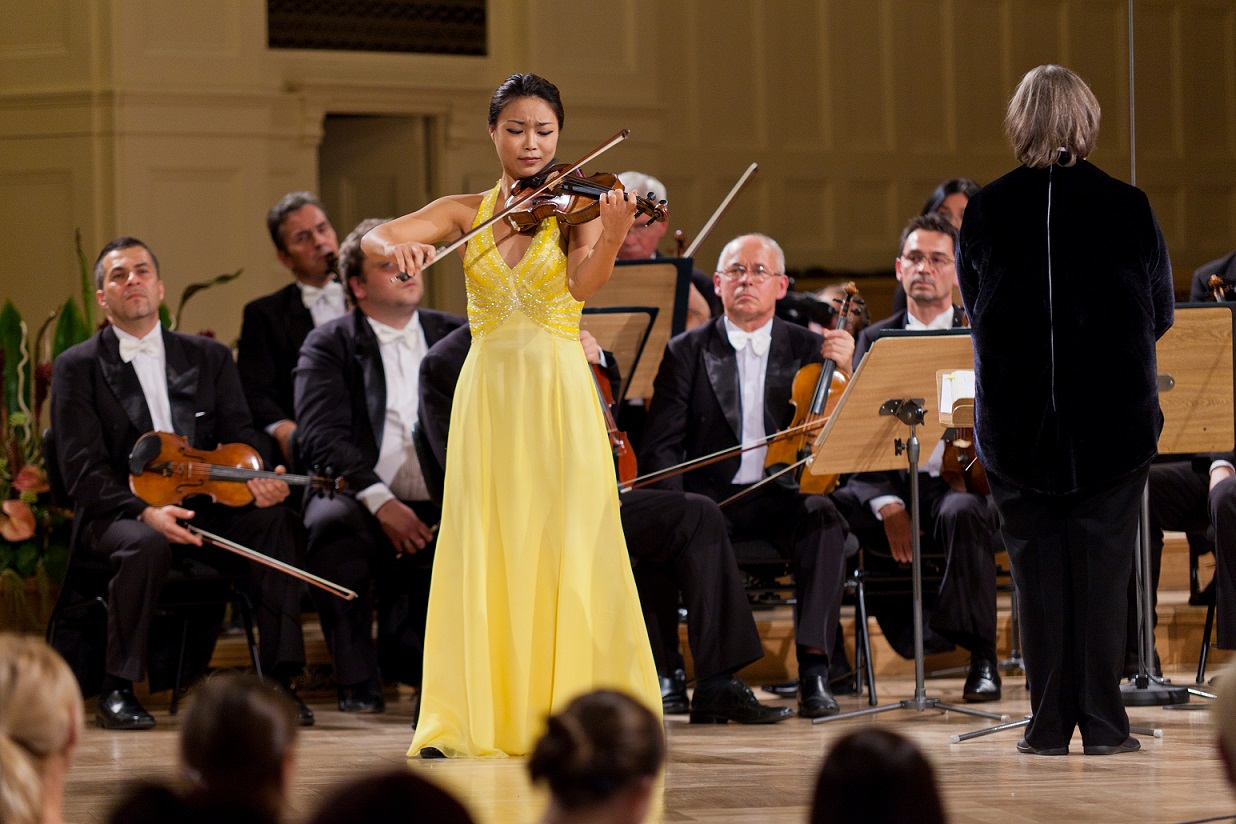 Soyoung Yoon, Polish Radio Chamber Orchestra Amadeus conducted by Agnieszka Duczmal - Violin Concerto in G Major KV 216 (part 1), Sinfonia Concertante Es-dur KV 364/320 (part 1) - 14th Wieniawski Competition (2011)
więcej >>
Maxim Vengerov plays Beethoven Violin Concerto in D major op. 61 and Meditation by J. Massenet (14th Wieniawski Competition, 2011)
więcej >>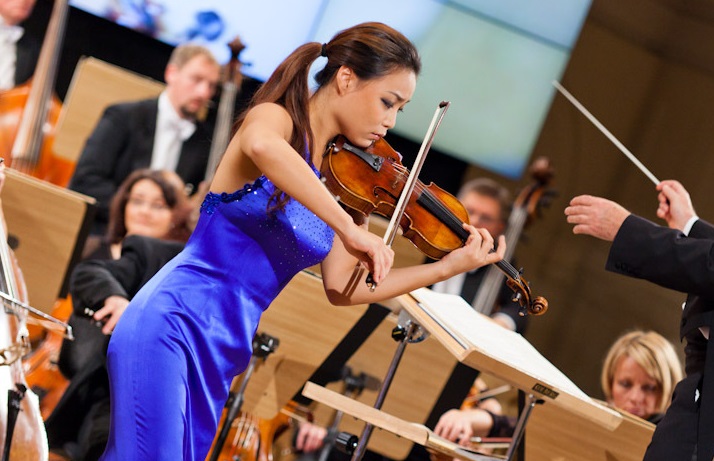 Prize Giving Ceremony and Gala Concert of 14th International Henryk Wieniawski Violin Competition (22.10.2011)
więcej >>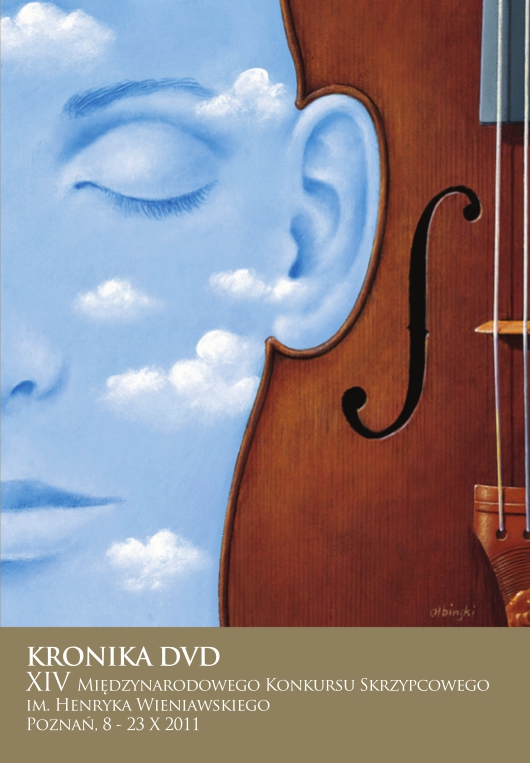 Documentary: 14th International Henryk Wieniawski Violin Competition Chronicle (2011)
więcej >>