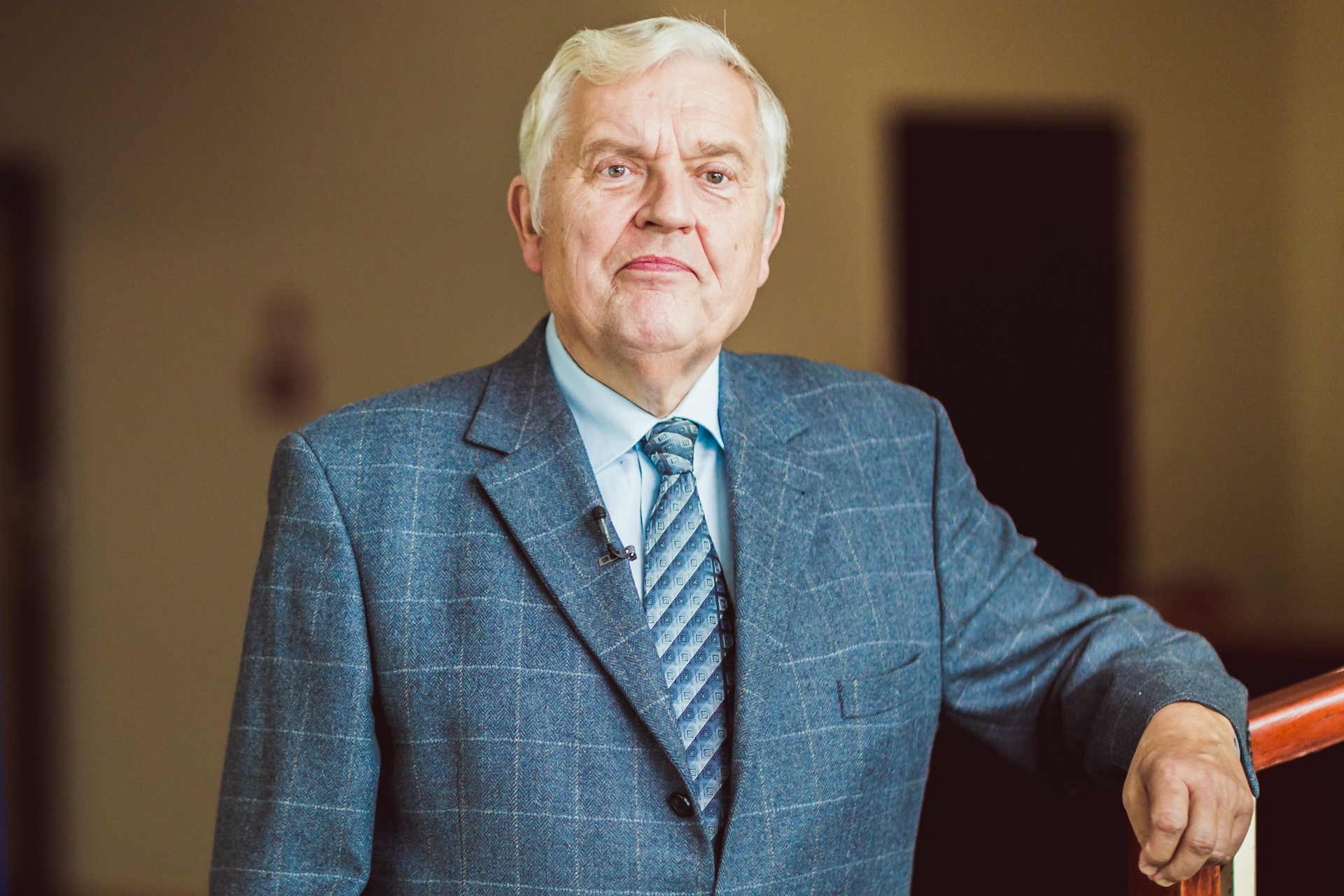 Konstanty Andrzej Kulka – Jury / 2016
---
One of the most outstanding Polish musicians, Konstanty Andrzej Kulka was born on 5 March 1947 in Gdańsk; in 1971, he graduated with distinction from the State Higher School of Music in his native town.
Prize-winner at 1964 International N. Paganini Violin Competition in Genoa, in 1966 he won 1st prize at ARD (German Radio) International Competition in Munich. He performs with best orchestras (e.g. the Berliner Philharmoniker, Concertgebouw Amsterdam, Chicago Symphony, London Symphony, English Chamber) and conductors, plays chamber music, and gives recitals. For several years formed the Polish Radio Quartet with Stefan Kamasa, Roman Jabłoński and Jerzy Marchwiński. Work with Krzysztof Penderecki has earned him profound critical recognition. Since 1984, has uninterruptedly collaborated with the National Philharmonic in Warsaw.
His repertoire contains works of all epochs from A. Vivaldi to W. Lutosławski and K. Penderecki. The artist has made several CD, radio and TV recordings. Holder of the Grand Prix du Disque awarded for the recording of K. Szymanowski violin concertos for EMI, and special prize of the Polish Radio for the recording of the composer's complete violin pieces. Recipient of numerous other prizes and distinctions, incl. ones from the Ministry of Culture and Ministry of Foreign Affairs for his contribution to promoting Polish culture.
Since 1994, professor and head of Stringed Instrument Chair at Fryderyk Chopin University of Music in Warsaw. In 1981, 1991, 1996 and 2001, sat on the jury of H. Wieniawski Competition in Poznań, and chaired the body in 2006.
---