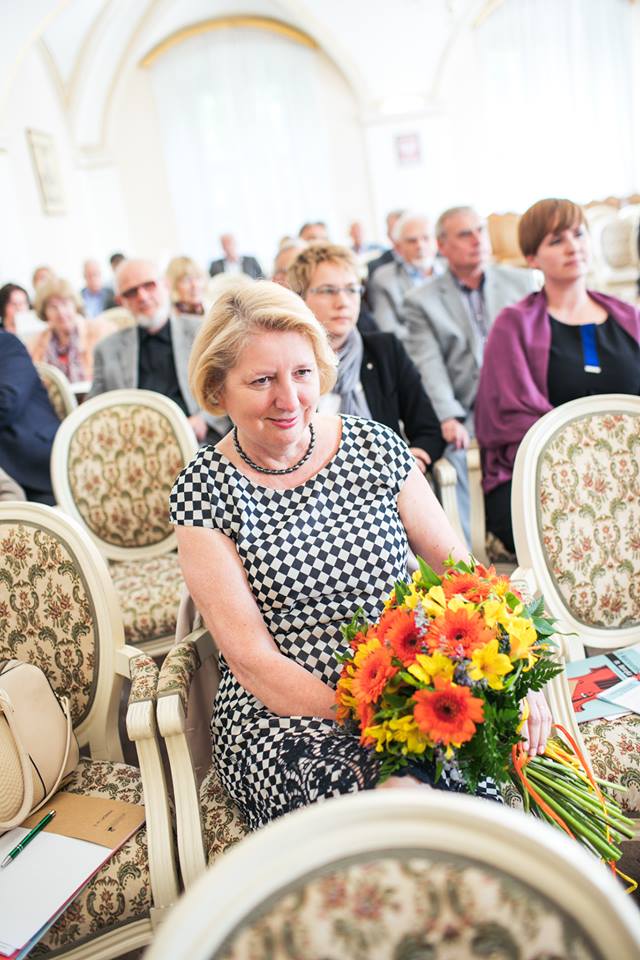 New Board of the Henryk Wieniawski Musical Society in Poznań (2017-2022)
---
On 8th June, 2017 the General Meeting of Henryk Wieniawski Musical Society's Members appointed its new management board for the years 2017-2022. Alina Kurczewska, the recognized radio journalist, replaced Professor Bartosz Bryła, the highly regarded violinist and educator, in the position of the President. During the meeting a decision was made to honour Mr Andrzej Wituski, the long-time President and Director of the Society, with the title of the Honorary Member and Honorary President of Henryk Wieniawski Musical Society of Poznań.
---
The new President has been working for Radio Poznań (previously Radio Merkury) since 1977. She is the founder of popular programs such as Classical Music, Classical Music Encore and Classical Morning. Mrs Alina Kurczewska was also in charge of launching new online radio station Merkury Klasyka which plays musical pieces of the greates musicians 24/7. There are plenty of challanges ahead of the new Management Board. One of the greatest assignment will be preparation of the next edition of International Henry Wieniawski Violin Competition in 2021 – the 14th violin making competition and the 16th violin competition.
---
Henryk Wieniawski Musical Society has been organizing International Henryk Wieniawski Competitions since 1952.
---
Board (2017 – 2022)
Alina Kurczewska – Chairwoman
Teresa Dorożała-Brodniewicz
Stefan Drajewski
Piotr Frydryszek
Katarzyna Liszkowska-Łakomy
Waldemar Łyś
Alina Mądry
Przemysław Olejnik
Audit Commission 
(2017 – 2022)
Adam Nowak
Paweł Nowakowski
Władysława Stróżyk
---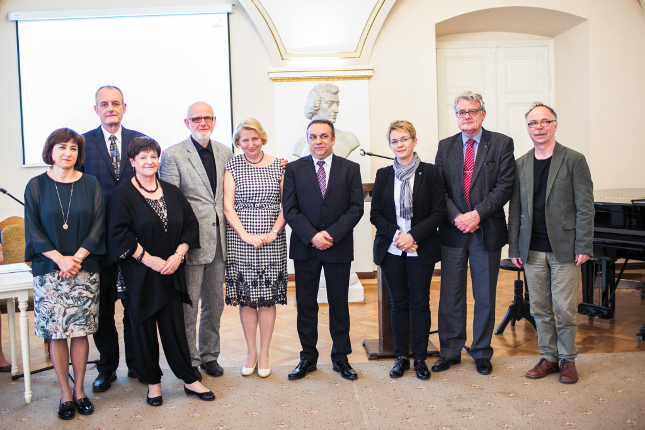 From left: Katarzyna Liszkowska-Łakomy, Waldemar Łyś, Teresa Dorożała-Brodniewicz, Piotr Frydryszek, Alina Kurczewska, Bartosz Bryła,
Alina Mądry, Przemysław Olejnik, Stefan Drajewski. 08.06.2017 r. Phot. K. Kitajgrodzka