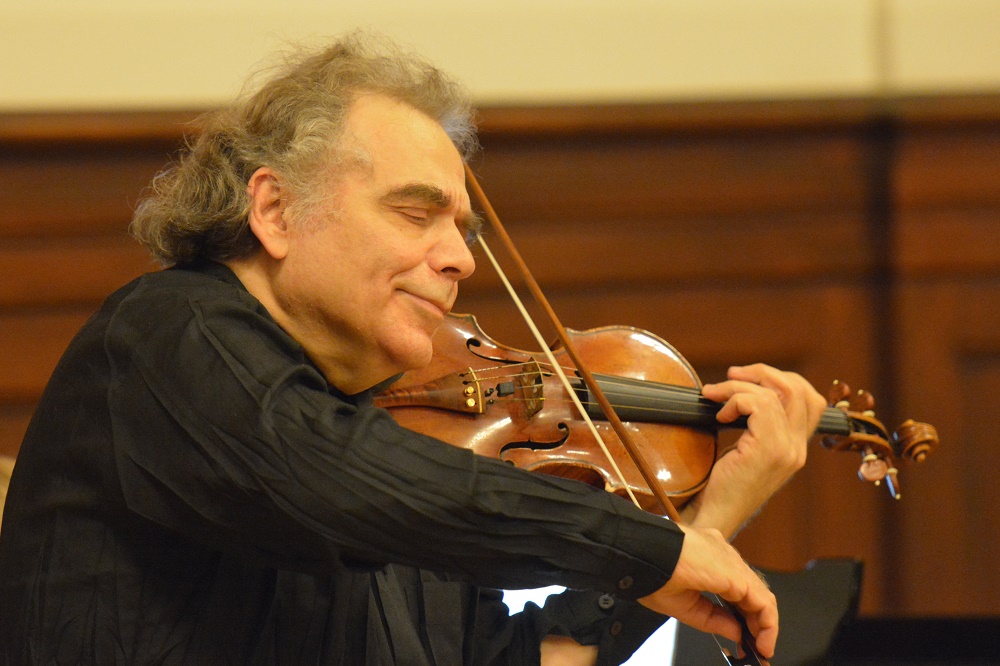 Zakhar Bron – Jury / 2016
---
Recognised throughout the world, Zakhar Bron is an outstanding violinist and educator. Graduate of the Gnessin Institute where he studied with Prof. B. Goldstein, and of P. Tchaikovsky Conservatory, he is prize-winner of H. Wieniawski Violin Competition in Poznań and Queen Elisabeth Competition in Brussels.

He began teaching career as assistant to I. Oistrakh at the acclaimed P. Tchaikovsky Conservatory in Moscow. The most well-known violin players of our times, such as V. Repin, M. Vengerov, M. Kamio or S. Yoon, to name just a few, are among his former students. Chair of violin studies at the Royal Academy of Music in London, the Rotterdam Conservatory, the Lübeck Academy of Music, and the Academy of Music and Dance in Cologne, he currently teaches at the Reina Sofia Escuela Superior de Musica in Madrid, and at his own Zakhar Bron School of Music in Switzerland.
Holder of honorary doctorates from Japan, Poland, Bulgaria, and Russia, in 1997 he was awarded the "Kreuz des Verdienstes" by the German government.
Zakhar Bron has performed with several illustrious ensembles, incl. the Moscow and Novosibirsk Philharmonic Orchestras, as well as numerous Spanish, Portuguese, German and Japanese ensembles. Has collaborated with such outstanding conductors, as M. Yansons, A. Katz, or J. Franz, and played at such distinguished concert halls, as the Musikverein in Vienna, or the Suntory Hall in Tokyo.
Has recorded several CDs; in 2007, AMA-Verlag published a four-hour DVD set of Prof. Bron teaching the secrets of performing Violin Concerto No. 2 in D minor, Op. 21 by H. Wieniawski.
---