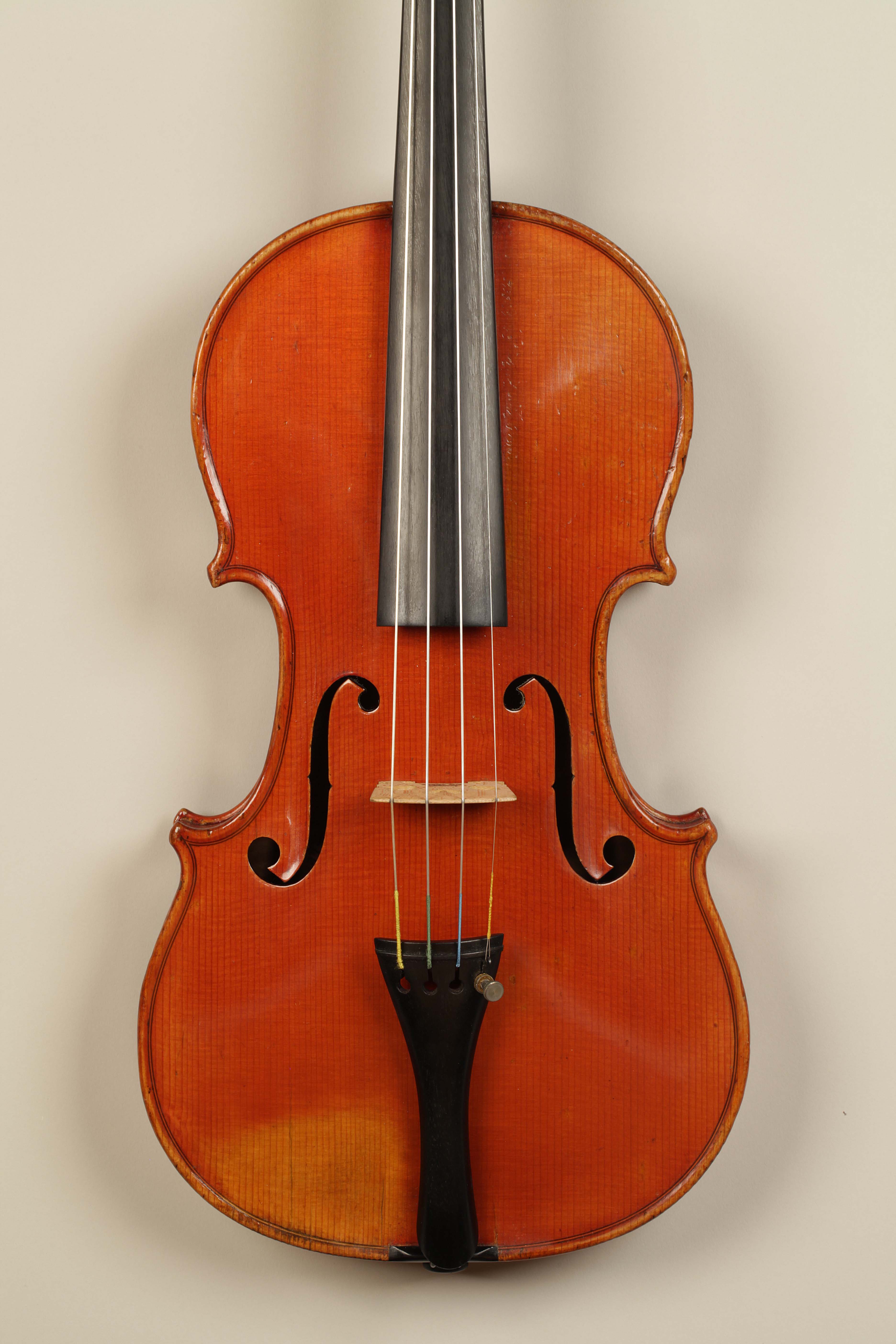 Presentation of Henryk Wieniawski's violin (GAND, Luthier de la Musique du Roi at du Conservatoire de Musique, 1846) at Gala Concert 23.10.2016
---
The National Museum in Poznań bought for its collection instrument – violin which Henryk Wieniawski received in 1846 as a prize for the best graduate of Paris Conservatory.
---
It is worth considering that Wieniawski was only 11 years old that time. The instrument, signed GAND, Luthier de la Musique du Roi at du Conservatoire de Musique, 1846 r. Paris might have been build by one of two violinmakers of the Gands.
On sides of the violin there is a phrase PREMIER PRIX DÉCERNÉ EN 1846 Á HENRI WIENIAWSKI PAR LE CONSERVATOIRE ROYAL DE MUSIQUE.
In the register of Gand et Bernardel Freres company (established after death of Gand's son, Adolph; register has been made since 1845, so it contains instruments before establishing the company, one of which senior was another Gand's son – Charles Nicolas.
You can find the instrument no. 136 (the same number which can be found in the violin) for H. Wieniawski.
Charles Francoise Gand (père) (1787 – 1845) – Notable French violinmaker, said to be the best of Nicolas Lupot (one of the most notable French violinmakers) On Gand instruments played many of famous romantic virtuoso. He was the official violinmaker of Royal Ensemble and Music Conservatory of Paris.
His violins are rarely met and their master of performance meet the highest standards.
Charles Adolphe Gand (1812 – 1866) – pupil of Ch. F. Gand, after which he heritaged the company in 1845.
Notable expert of Italian violins and great  renovator of old instruments. Because of specialisation in renovation of instruments made by old Italian masters, he didn't make many new.
---
Violin will be exhibited in Music Instruments Museum (National Museum branch) on Old Market Square.
---
This unusual instrument was officially presented during Gala Concert of 15th International Henryk Wieniawski Violin Competition on Sunday, October 23rd.
---
---